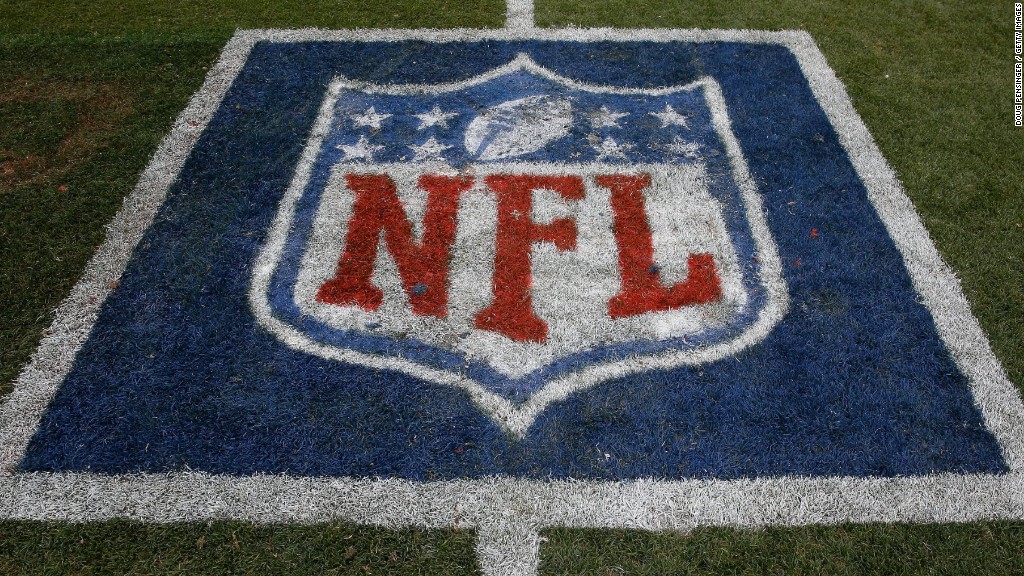 ESPN and the NFL Network will on Thursday night spend several hours televising a man in a suit standing at a podium and calling out the names of other men, who are also in suits, for hours on end. And for some reason millions of people will watch.
What duller-than-watching-paint-dry event will keep so many people -- 8.3 million of them last year -- glued to a screen? The NFL Draft, of course.
How could this happen? It doesn't hurt that the NFL is the most popular sports league in the U.S., and the most dominant force on TV generally. But it's also because the Draft is one of the most unpredictable nights of year for America's signature sports league -- and, as Trey Wingo, ESPN's host for the draft, told CNN this week, "the truest reality television show there is."
"There is no script, there is no time limit, there is no halftime, there is no score," Wingo told CNN. "For example, you could have made a lot of money last year if you had gone to Vegas and put a prop bet down that everyone in the draft is going to have to use the words, 'gas mask bong,' when talking about a first round pick." (Offensive tackle Laremy Tunsil, who'd been projected as a top-5 pick, slid after his Twitter account briefly posted a video of him apparently smoking from a gas mask bong shortly before the draft began.)
"You can't prepare for that. You can't have that in your arsenal somewhere. 'Hey, what's our gas mask bong policy here?'" Wingo said. "[The draft] is the most unpredictable thing in all of sports television."
Plus, though it did have some problems with viewership last season, the NFL is still a ratings monster, with an almost cult-like following that will watch anything from games to its rookie combine.
"When ESPN first went to the NFL about televising the Draft, the league's response was, 'Why would anyone want to watch that?'" Wingo said. "But the interest in the NFL has grown so exponentially over the last twenty years."
The networks are doing everything to feed that interest when it comes to the draft.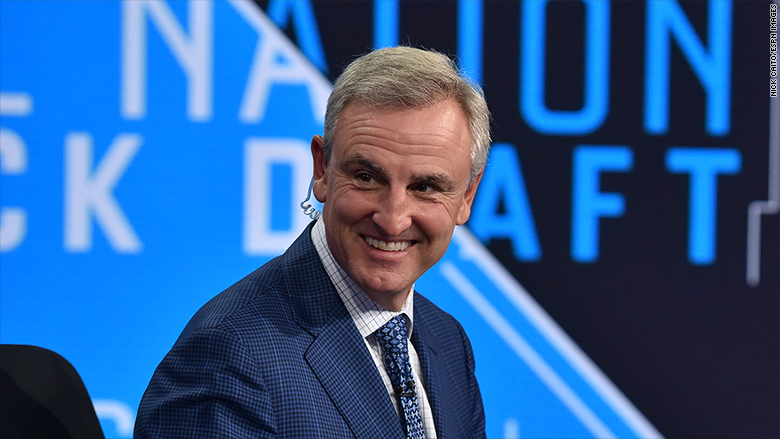 ESPN, which is broadcasting its 38th consecutive NFL draft, will have close to 500 player highlight packages, more than 30 player live shots, 22 cameras, red carpet interviews, and analysts like Mel Kiper Jr., Jon Gruden, Adam Schefter and Suzy Kolber all joining Wingo.
Oh, and the event will take place in a giant outdoor theater live from the "Rocky steps" at the Philadelphia Museum of Art.
The NFL Network is also going all in with 76 hours of live Draft Week coverage, which started last Sunday. That includes live coverage of all seven rounds and analysis from NFL Network host Rich Eisen, its draft expert Mike Mayock and many others, plus war room cameras in 20 team facilities.
All this means that, much the same way it is to watch, an event that seems so straightforward can actually be pretty riveting to produce.
"This event itself is as compelling as anything we do," Seth Markman, ESPN's senior coordinating producer for the Draft, told CNN. "We go in with a game plan where we think who might go where, but then there's that first curve ball that gets thrown out... and then all these crazy dominoes fall because of that one move."
Markman added that while the later rounds allow for ESPN's team to catch its breath and go deeper on teams and their picks, the first two days are "as hectic as anything I'm involved with the rest of the year."
As amazing as it is that millions tune in for the first round of the Draft, it's arguably even crazier that many keep watching through later rounds, in which players most NFL fans have never even heard of are drafted.
Charlie Yook, the producer who oversees the draft for NFL Network, pointed out that the late rounds are still interesting because they might have real impact for teams down the line: Five-time Super Bowl champion Tom Brady was drafted in the sixth round, after all.
"Part of our job is to make sure that we don't just keep our own enthusiasm up but the viewer's enthusiasm up as well by reminding them that, 'Hey, Hall of Famers have been drafted in the fourth, fifth, sixth and seventh rounds,'" Yook told CNN. "That's part of our job, to make sure that we're letting fans know there's still good players out here."