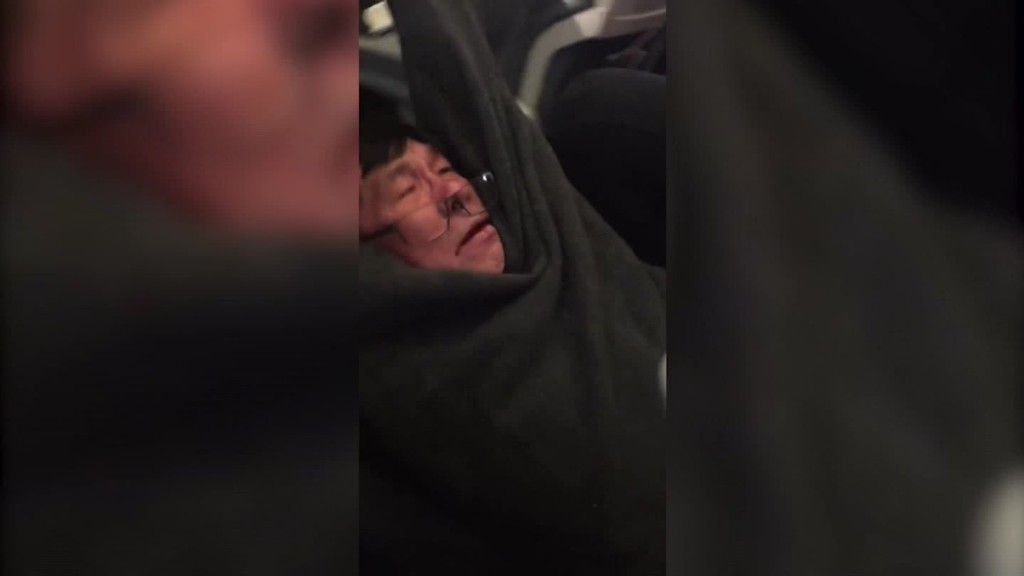 United Airlines just reached a settlement with Dr. David Dao, the passenger who was violently dragged off a flight earlier this month in an incident that created a firestorm for the company.
Dao's lawyers announced the deal Thursday, but did not disclose the financial terms of the settlement.
The announcement includes praise for United (UAL) CEO Oscar Munoz from Thomas Demetrio, one of Dao's lawyers.
"Mr. Munoz said he was going to do the right thing, and he has," he said. "In addition, United has taken full responsibility for what happened...without attempting to blame others, including the City of Chicago."
Related: The 10 things United is doing to avoid another dust-up, drag-out passenger fiasco
It was a police officer who worked for the city who actually removed Dao from the aircraft. The officer has since been suspended.
United wanted to remove Dao from the flight in order to make room for commuting crew members. The company has since promised it will no longer use officers to forcibly remove paying customers from its flights.
The incident occurred on April 9, and United has been reeling from the backlash ever since.
Munoz didn't receive much praise in the episode's immediate aftermath. At first, Munoz apologized only for "having to re-accommodate ... customers."
A letter sent to United employees also referred to Dao as "disruptive and belligerent," and praised employees for following "established protocols."
After additional footage revealed that Dao had been calm throughout the confrontation, United's PR team reversed course. The company said Munoz also called Dao directly on "numerous occasions" to offer "heartfelt" apologies.
Dao's lawyers previously said he suffered a concussion, broke his nose and lost teeth during the ordeal. Dao can be seen with blood streaming down his face in footage of the incident.
Related: United Airlines CEO Oscar Munoz won't be promoted to chairman
The settlement announcement comes the same day that United outlined a plan to make its passengers more comfortable and ensure that what happened to Dao won't happen to any one else.
"Dr. Dao has become the unintended champion for the adoption of changes which will certainly help improve the lives of literally millions of travelers," Dao's lawyer said in a statement.
The ordeal has already brought about some changes in the industry. Southwest said Thursday it will no longer overbook flights in an effort to ensure ticket-holding customers will never be booted. Delta said earlier this month that it will offer volunteers up to $10,000 to give up their seats.
Its common for airlines to offer cash rewards to incentivize travelers to give up seats on overbooked flights, but it's not customary to attempt to remove a passenger who has already boarded.
Other passengers on Dao's flight said the airline only offered $800 for a volunteer before they randomly selected Dao to be ousted. He said he did not want to leave the flight because he works as a doctor and had patients to see the following day.