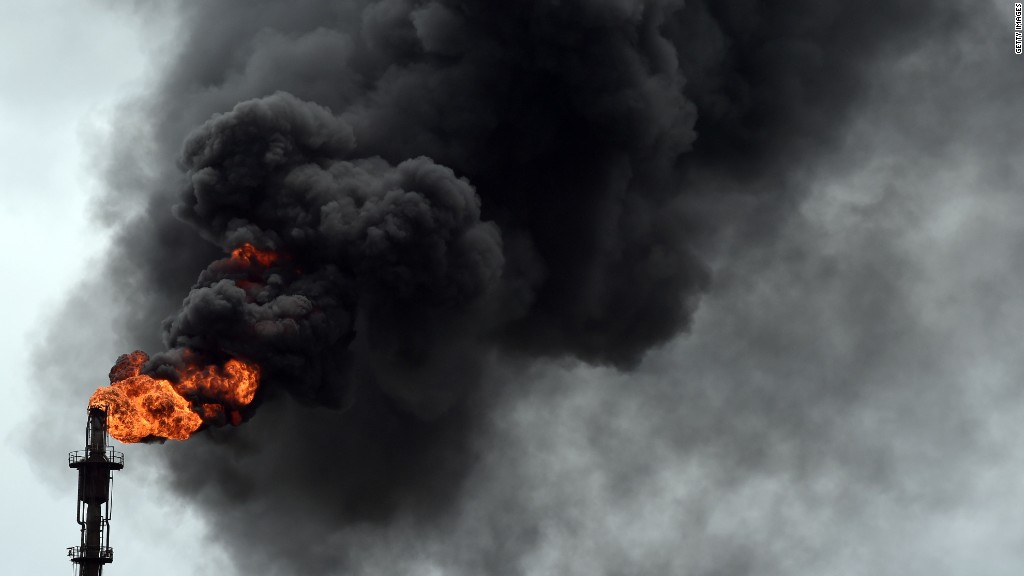 Will rising oil prices be enough to snap Nigeria out of its funk?
Africa's top oil producer is expected to return to growth this year after suffering its first contraction in a quarter century in 2016.
But there are precious few reasons for investors to cheer. The economic recovery is paper-thin, and the government has struggled to respond to attacks on oil pipelines. Billions have been spent to keep the country's currency at artificially high levels.
Here's a look at where Nigeria stands:
Still banking on oil
Nigeria remains heavily dependent on oil.
Crude sales are the source of up to 70% of government revenue and more than 90% of the country's export earnings.
When oil prices decline sharply -- as they did starting in 2014 -- the lack of diversity in Nigeria's economy becomes a major problem.
"Last year was a disaster," said Ronak Gopaldas of Rand Merchant Bank. "The external environment was not favorable."
Related: Can this massive refinery solve Nigeria's energy crisis?
Crude prices have stabilized in recent months after major oil producers including Nigeria agreed to slash production.
The coordinated action has helped Nigeria return to a more solid footing. The IMF predicts growth of 0.8% in 2017.
But there are other energy industry problems closer to home: The government has struggled to deter attacks on pipelines and barges in the Niger Delta that help move oil supplies out of the country.
Nigeria's oil exports plunged in 2016, but have since recovered some lost ground. In February, the country added more capacity than any other OPEC member.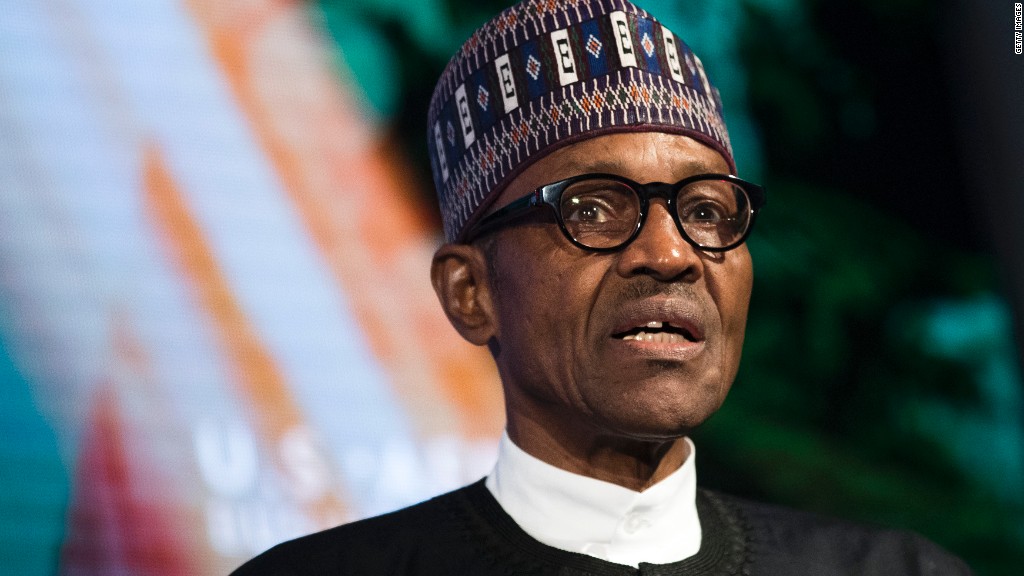 Currency trouble
Collapsing oil prices have heaped pressure on Nigeria's currency, the naira.
The country's central bank maintained a peg of roughly 200 against the dollar until June of last year. But then, as dollar reserves ran dry, the government changed tack and devalued the currency. The naira immediately plunged 30%.
Since then, the central bank has defended the currency at roughly 315 to the dollar.
Related: How to shop in Nigeria: Use your ears
But pressure is again building, with black market currency dealers charging much higher rates.
Economists say the situation won't be entirely remedied until the government removes currency controls and allows the naira to trade freely.
Political headwinds
The election of President Muhammadu Buhari, who took office in 2015, was seen as a strike against endemic corruption in Nigeria.
But with national elections looming in 2019, the political survivor is running out of time to implement reforms.
Buhari was recently away from Nigeria for two months as he sought medical treatment in London.
Analysts say that improvements to currency policy could unleash growth. And moves to diversify the economy would be very welcome.
But, as always, the pace of growth in Nigeria may ultimately depend oil prices.