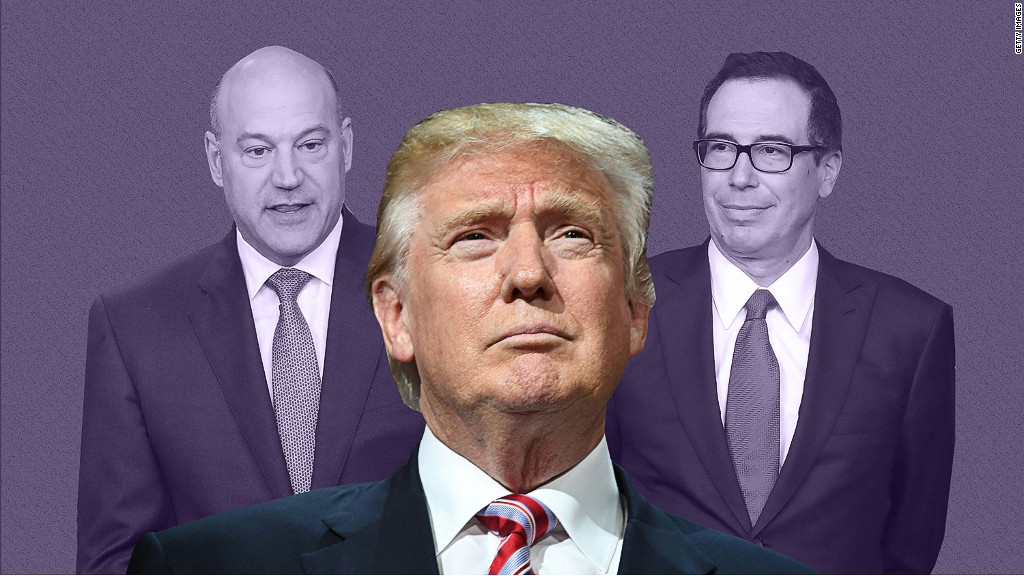 President Trump may have been on to something when he breezily referred to himself as the "king of debt."
The principles of his tax plan -- presented Wednesday in a one-page document -- offered enough detail to suggest that Trump's preferred tax changes will add a ton to deficits.
Given that the plan is similar to what Trump proposed on the campaign trail, the Committee for a Responsible Federal Budget did a rough cost estimate of his latest ideas and concluded they could cost $5.5 trillion in lost revenue during the first decade.
CRFB estimates the overall cost could go as high as $7 trillion if limits on tax breaks that the plan suggests apply only to high earners. Or the cost could fall to $3 trillion "assuming credits and exclusions are eliminated as well as deductions."
Related: Trump relies on magic wand of growth to pay for tax cuts
But what about economic growth? Treasury Secretary Steven Mnuchin has asserted more than once that the tax plan will pay for itself by generating a lot of growth because the proposed changes will spur investment and create jobs.
CRFB doesn't buy it, noting that even if tax cuts create more growth than it estimates, there's "no plausible amount" that can offset the lion's share of the plan's cost.
"Economic studies across the spectrum have found that deficit-financed tax cuts only pay for a fraction of their cost, including from the Congressional Budget Office," the group said.
If the CRFB estimates are correct, the Trump tax plan could push the country's accumulated debt to 111% of gross domestic product by 2027, higher than any time in U.S. history and far above the 89% currently projected by the CBO.