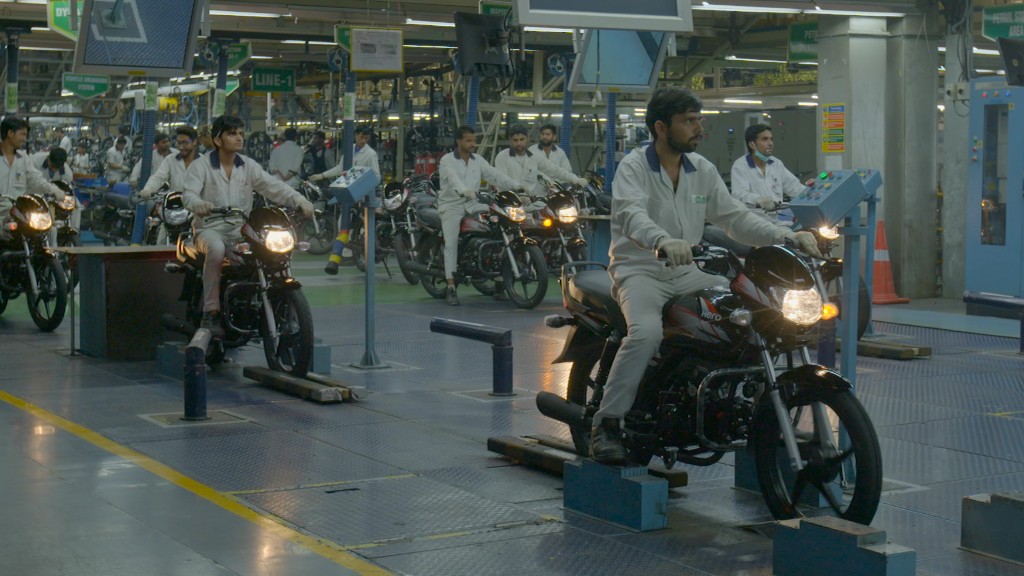 The allure of India's growing car market is becoming too strong to resist.
South Korean automaker Kia Motors on Thursday became the latest company to try and grab a slice of the pie, announcing a $1.1 billion investment in a manufacturing plant in the Indian state of Andhra Pradesh.
Construction is due to begin later this year, and the plant is expected to become operational in 2019. Kia says it will produce 300,000 vehicles a year.
"It will enable us to sell cars in the world's fifth largest market," Kia Motors president Han-Woo Park said in a statement.
Related: China joins race for booming Indian car market
Kia, which operates in over 160 countries and territories worldwide, said it plans to develop a new compact sedan and SUV specifically for the Indian market.
More than three million passenger vehicles were sold in India in the financial year ended March 31, nearly 10% more than the previous year, according to the Society of Indian Automobile Manufacturers.
India's potential as an automotive powerhouse has attracted a long line of foreign carmakers in recent months. Industry experts predict the South Asian nation will be the world's third largest car market by 2020.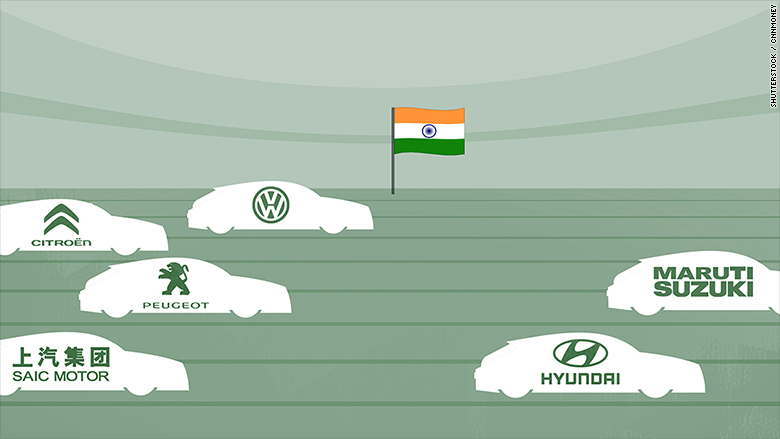 Related: Would you buy a Chinese car called Trumpchi?
Volkswagen (VLKAY) -- the world's biggest automaker -- announced a "strategic alliance" with India's Tata Motors (TTM) last month, while Japanese rivals Toyota (TM) and Suzuki plan to team up to develop new technologies in the country.
French brands Peugeot (PUGOY) and Citroen are returning to India after a two-decade hiatus. Their parent company PSA announced a $107 million investment in January. Also entering the fray: electric vehicle giant Tesla (TSLA).
Meanwhile, Shanghai-based SAIC Motor is aiming to become the first Chinese manufacturer to sell cars in India.
Kia is part of the Hyundai (HYMTF) group, which is already India's second biggest car maker with 20% of the market.