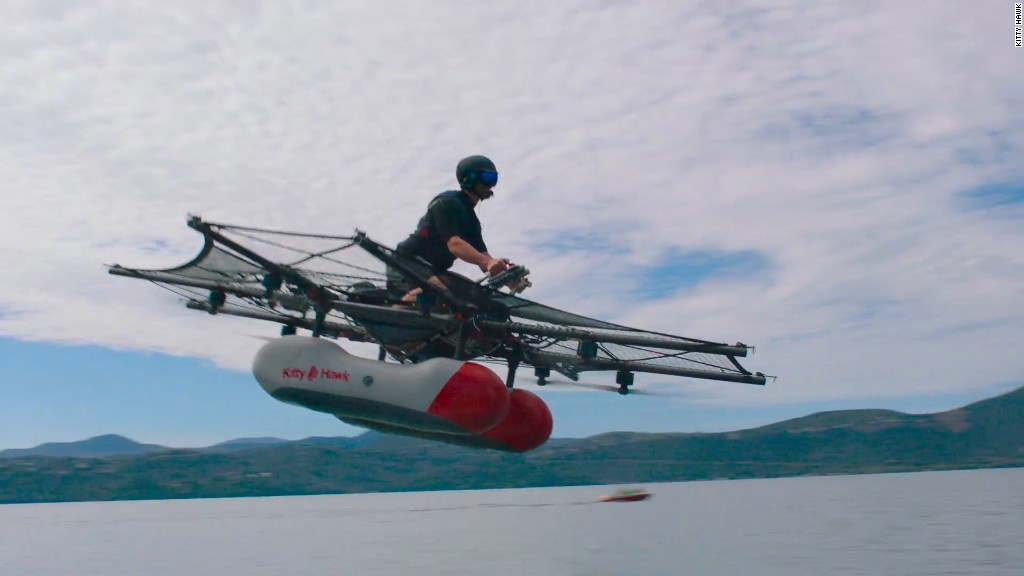 Google has long been known as an advertising powerhouse, but it's starting to develop some new moneymakers.
Alphabet (GOOGL), Google's parent company, saw its "other revenues" hit nearly $3.1 billion in the first quarter, a gain of about 50% from the same quarter a year earlier.
The segment includes sales from newer Google product categories like cloud services, the Google Play store and its growing list of hardware products like the Pixel phone and Google Home.
Alphabet does not yet break down sales for each. But on a conference call with analysts Thursday, Google CEO Sundar Pichai touted the company's continued sales progress in both areas.
"We are seeing a meaningful shift and this momentum is resulting in a fast-growing business," Pichai said of Google's cloud efforts.
Sales from Alphabet's moonshots projects like Fiber and Nest also grew to $244 million in the quarter, up from $165 million a year earlier. However, Google's loss for these ambitious projects ticked up slightly to $855 million.
Of course, the vast majority of Google's revenue still comes from its core advertising business, which accounted for $21.4 billion of Alphabet's $24.8 billion in overall sales.
Related: Google brings its moonshots back to earth
In a founders' letter published earlier Thursday, Google cofounder Larry Page suggested the company has gotten better at developing its newer business ventures in the nearly two years since restructuring as Alphabet.
"I... think we have learned a lot about how to set up new companies with a structure for success," he wrote in the letter.
In December, Google spun off its self-driving car program into a separate business called Waymo. Google has also cut staff from its high-speed Internet service and recently brought on a new CEO.
Google stock has soared this year, pushing the company's market cap above $600 billion this week for the first time. The stock was up 4% after hours Thursday.
But there are lingering concerns about the fallout from an advertiser boycott over offensive YouTube content. Some analysts estimate the financial hit to Google could be as much as $500 million -- a significant sum, but a small amount relative to Google's overall sales.
"We have taken it pretty seriously and we are taking significant steps," Pichai said on the call. Google has begun investing in artificial intelligence to better pinpoint objectionable content. "I'm pretty confident at the rate at which we've made progress."
Martin Utreras, an analyst with eMarketer, said the boycott was unlikely to affect the first quarter earnings, given the controversy kicked off late in the quarter.
"However, with YouTube as a core driver of ad growth, we expect Google to quickly contain and address YouTube's issues in order to maintain growth expectations for the year," Utreras said in a statement.