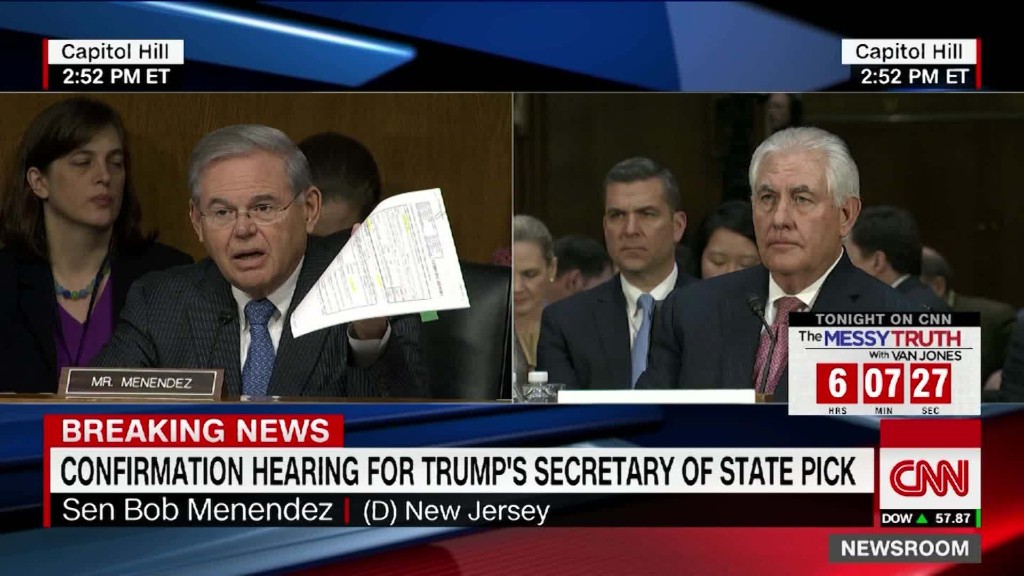 After more than two years, ExxonMobil's bottom line has finally stopped shrinking.
Exxon (XOM), the world's largest public oil company, revealed on Friday that profits more than doubled to $4 billion during the first three months of 2017.
That breaks a painful slump for Exxon, whose profits have tumbled 20% or more for nine consecutive quarters. The losing streak began at the end of 2014 when oil prices embarked on an epic crash that rocked even the world's most powerful energy producers.
But things are looking up for Big Oil. Crude prices have nearly doubled since bottoming at $26 a barrel in February 2016. Chevron (CVX), America's No. 2 oil company, also posted a first-quarter profit of $2.7 billion on Friday, rebounding from a big loss last year.
Exxon credited the "increase in commodity prices" with bringing about stability in its long-hurting finances.
Stronger oil prices allowed Exxon to book $2.3 billion in profits in the division that pumps oil and gas out of the ground. That's a vast improvement from a loss of $76 million a year ago.
Related: Exxon released 10 million pounds of air pollution
Of course, none of this means Exxon is completely back on track.
Exxon was dealt a blow last Friday when the Trump administration rejected the company's request to bypass sanctions on Russia to drill for oil in the Arctic.
Exxon's joint venture with Russian-owned Rosneft -- a potentially-transformative project -- has been stalled by sanctions since 2014. The project was launched by longtime CEO Rex Tillerson, who has since left to become President Trump's secretary of state.
More broadly, Exxon remains in a defensive posture, as evidenced by a 19% plunge in capital spending during the first quarter. Drilling for oil and gas is an extremely capital intensive business and steep spending cuts cannot last forever.
Exxon continues to grow it coveted dividend -- a major reason why shareholders own the stock -- but only at a tepid pace of 2.7% from last year. Exxon has also stopped buying back its own stock, other than to offset dilution linked to its benefit plan and other programs.
Those problems help explain why Exxon has largely missed out on the Trump rally in the stock market. Exxon shares are down 5% since Trump's victory, compared with a strong 12% gain for the S&P 500.