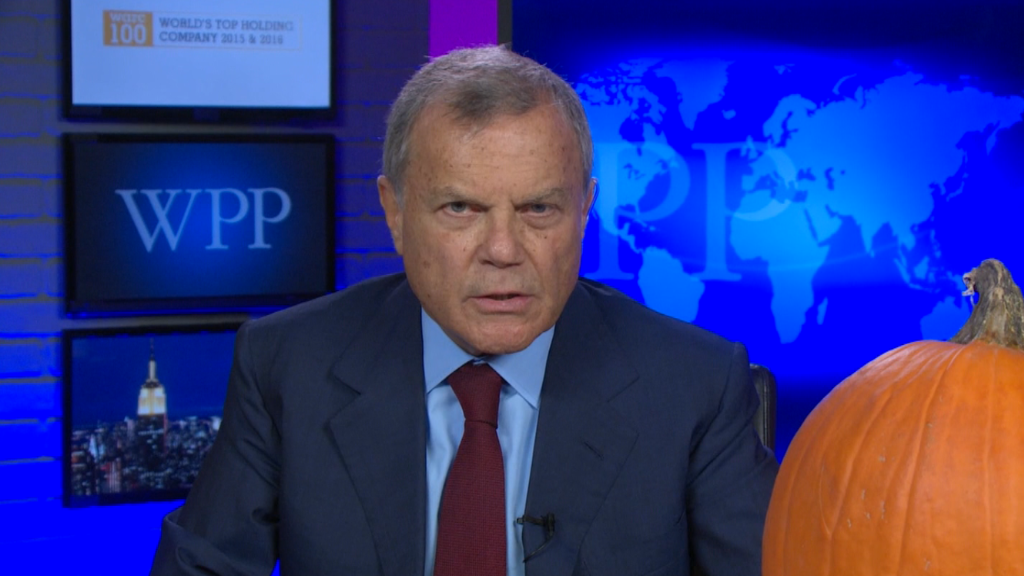 Britain's top paid CEO will soon be getting a much smaller paycheck.
WPP chief executive Martin Sorrell will be paid a maximum of £20 million ($26 million) in 2017, according to the company.
That's down from £70 million ($90 million) he earned in 2015 and £48 million ($62 million) last year.
The series of reductions come amid mounting shareholder pressure over the CEO's compensation, which totaled just under £200 million ($260 million) over the past four years.
The paychecks are likely to shrink even further. The company's board said it was making additional reforms as it tries to head off more investor anger.
"Based on the more recent share-owner concerns, we are proposing further significant reductions in the compensation levels," an annual report published Friday states.
The board will ask shareholders to approve a proposal at the advertiser's annual meeting in June that would reduce compensation paid to the CEO by an additional £5 million ($6.5 million) a year starting in 2021.
Related: British CEOs should take a 50% pay cut
A third of WPP's shareholders voted against the advertising group's remuneration policy at last year's annual meeting.
An increasing number of investors are questioning the discrepancy between lower returns and rapidly rising executive pay. They're also worried by the widening gap between average pay at the company and the earnings of top bosses.
The company's leadership has in the past argued that Sorrell earned his paycheck by delivered superior leadership and returns.
Under his leadership, WPP shareholders have enjoyed rising dividends and higher share prices.
The company outperformed most of its peers on the London stock exchange in 2016. It reported £12.4 billion ($16 billion) in sales in 2016, up 17% from 2015.