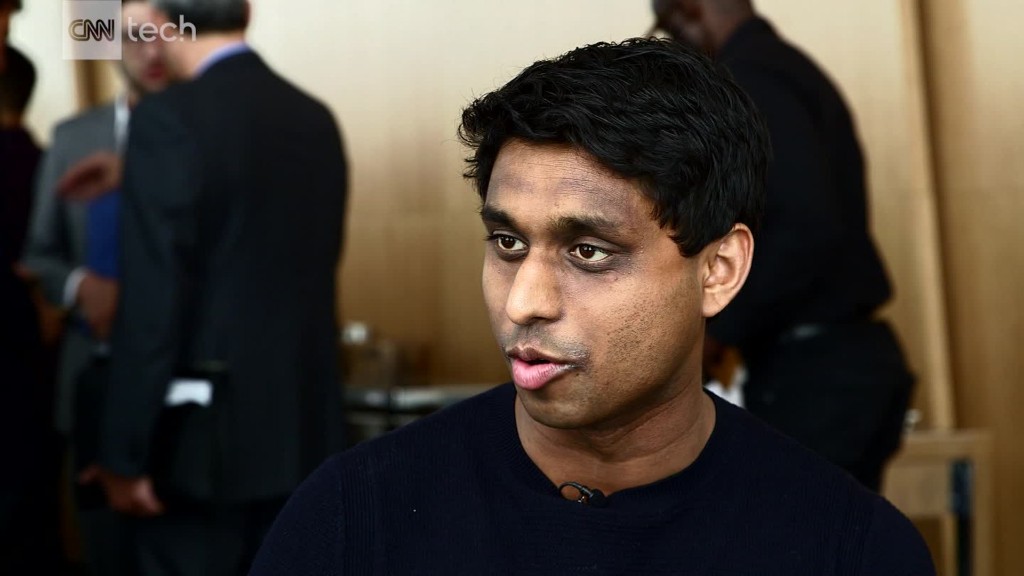 In Greek, Kairos translates to "moment of action." And for the hundreds of young entrepreneurs who gathered at the Kairos Summit last weekend, there is no better time to start changing the world.
Some of the world's top companies with founders under age 26 gathered in New York City to present their ideas, seek funding, cut deals and learn from one another. The startups are rethinking old industries -- everything from retirement savings to homebuilding -- using artificial intelligence, 3-D printing and augmented reality.
It was the annual gathering of the Kairos Society, an organization that uses the promise of innovation to link young entrepreneurs from around the world. The summit is a highly-competitive, invite-only event for 50 seed-stage companies and 250 young entrepreneurs who are students or recent graduates.
The three-day gathering began with the attendees riding helicopters to a private party at the Rockefeller Estate. Augmented reality demos were mixed with cocktails and bowling. College students snapped selfies with billionaires.
Guests included actor Joseph Gordon-Levitt, Def, Jam Recording cofounder Russell Simmons, FUBU founder Daymond John, Dr. Oz, and former Apple CEO John Sculley.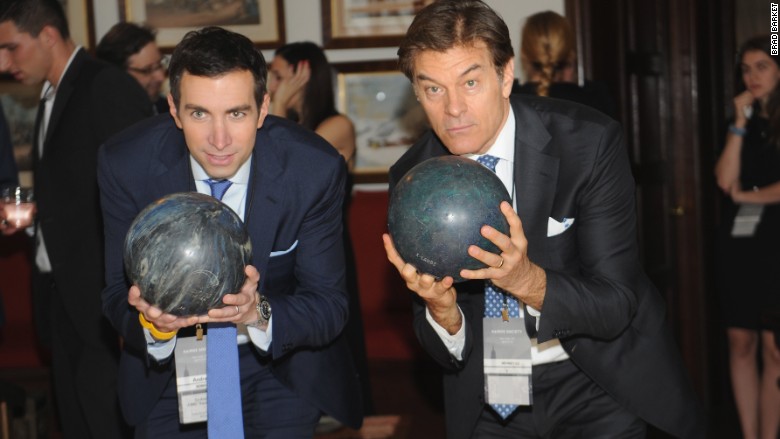 Attendees spent all day Friday on the observation deck of the World Trade Center, listening to panel discussions on things like the future of media and revolutions in health and medicine.
Former Mexican president Vicente Fox spoke on a panel with former CIA director Michael Hayden; former Greek prime minister George Papandreau spoke with Fannie Mae CEO Timothy Mayopoulos.
On Saturday, the founders descended to the trading floor of the New York Stock Exchange, where they presented their ideas.
During the event, venture capitalists were vetting companies -- several ultimately presented checks for $50,000 or $100,000 to promising startups. At the end of the weekend, the trading floor of the New York Stock Exchange turned into a nightclub.
"What's exciting is that these young people are nwot wasting their time by going into banking or consulting," Ankur Jain, the 27-year-old founder of the Kairos Society, told CNNTech."They're dedicating their lives to trying to transform the world we live in."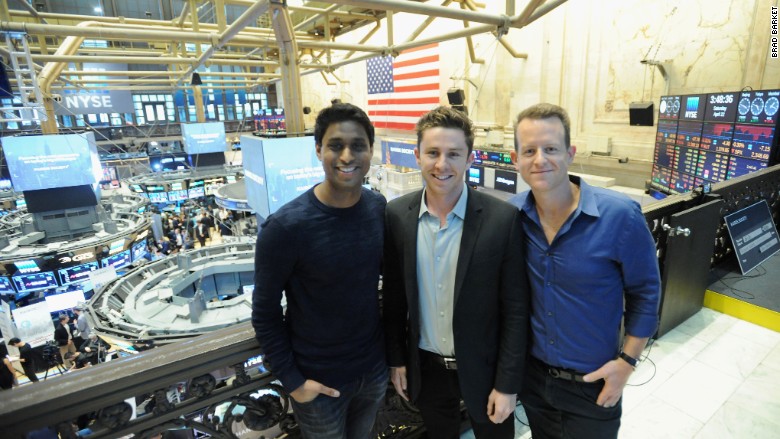 Jain founded the Kairos Society in 2008, while he was still a student at the University of Pennsylvania's Wharton School of Business. The organization functions as a nonprofit, but expanded to include a venture capital fund in March. It has chapters at 100 universities in 50 countries.
Many of the budding CEOs are still balancing classwork with fundraising -- but in the last four years, the top Kairos companies totaled $600 million in investment and are valued at over $3 billion.
Among the most well-known Kairos alumni is Kayvon Beykpour, CEO of Periscope, which Twitter (TWTR) bought in 2015. Other Kairos success stories include Casper, a mattress startup valued at more than $500 million, and Fiscal Note, which uses artificial intelligence to help people keep track of legislative bills at the state and federal level.
After graduating from Wharton, Jain ran Humin, a company that helped people organize contacts on their devices, for almost four years. He sold the company to Tinder in 2016, where he became VP of product.
Peeyush Shrivastava, a 20-year-old entrepreneur presenting his company at the Kairos Summit, said he had just taken a leave of absence from Ohio State University to focus on entrepreneurship full time. His company, Genetesis, has recently received funding from Mark Cuban and is preparing to launch a 3D imaging device that he hopes will help ERs diagnose heart problems faster and more accurately.
Related: The world's most valuable startups
One of his goals was to use Kairos to connect with investors.
"We've raised a little more than $2 million," Shrivastava said, adding that he's in the process of raising more money. "We're really hoping to take that to get on the market, and hope to be a rocket ship from there."
Sam Shames is a 24-year-old MIT graduate, and cofounder of wearables startup EMBR Labs, said he had been part of the Kairos Society since his company was selected in 2014, while he was still a student.
"Kairos is going to continue to build on the community they've developed and is really positioned to be the global resource and ecosystem for young entrepreneurs," Shames said.
He said he keeps returning to the summit because the peer entrepreneurs have been invaluable role models.
"Seeing people who have the success that I'm hoping for really takes it from a theoretical thing to, oh, 'This is what it looks like in person,'" Shames said. "It gives me a lot of hope for the future and it makes me want to shoot for bigger things myself."