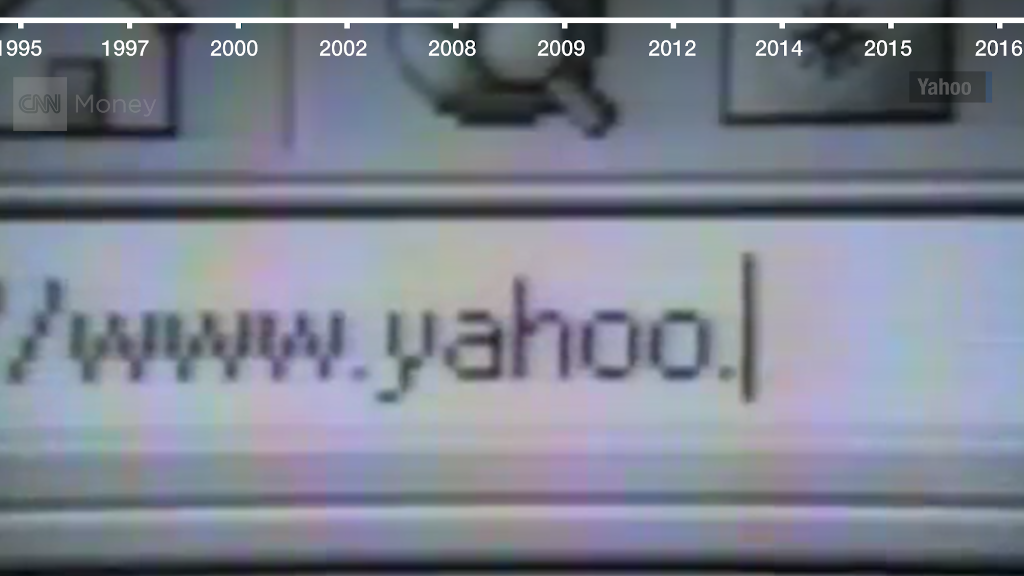 Marissa Mayer's time running Yahoo is about to end.
AOL CEO Tim Armstrong revealed the leadership team for Verizon's combined AOL-Yahoo venture in an internal memo Thursday, a copy of which was obtained by CNNTech.
Notably absent from the list: Mayer, the current CEO of Yahoo (YHOO).
The team, which will take the reins when Verizon's (VZ) deal to buy Yahoo closes in June, is largely made up of AOL executives. The key holdovers from Mayer's top executive team are Simon Khalaf, a Yahoo senior VP who was brought on when the company bought his mobile ad tech startup, and Jeff Bonforte, Yahoo's senior VP of communication products.
Laurie Mann, Yahoo's CIO, will also join Yahoo cofounder David Filo in developing an "expanded tech council" to "review all aspects of the company," Armstrong wrote in the memo.
Re/code was first to report the memo.
Related: Why Marissa Mayer couldn't save Yahoo
Earlier this month, Armstrong announced AOL and Yahoo would form a new company under Verizon curiously named Oath. The company, expected to launch this summer after the deal closes, will feature a "billion+ consumers" and "20+ brands," according to Armstrong.
Mayer's role at Yahoo under Verizon has been an open question since the deal was first announced nearly a year ago. At that time, Mayer said: "It's important to me to see Yahoo into its next chapter."
In a statement provided to CNNTech, a Yahoo spokesperson said the company's executive team is "committed to seeing Yahoo into its next chapter and are working very hard to support the Company throughout this transition."
Mayer joined Yahoo nearly five years ago from Google (GOOGL). She struggled to turn around the aging Internet company with a series of splashy media bets and acquisitions, including the troubled $1.1 billion purchase of Tumblr.
Yahoo also suffered two massive security breaches, impacting more than one billion user accounts. The breaches threatened the Verizon deal and ultimately cut $350 million off the deal price.
But if Mayer is officially done with Yahoo, she won't be leaving empty handed. Mayer will walk away with $186 million.