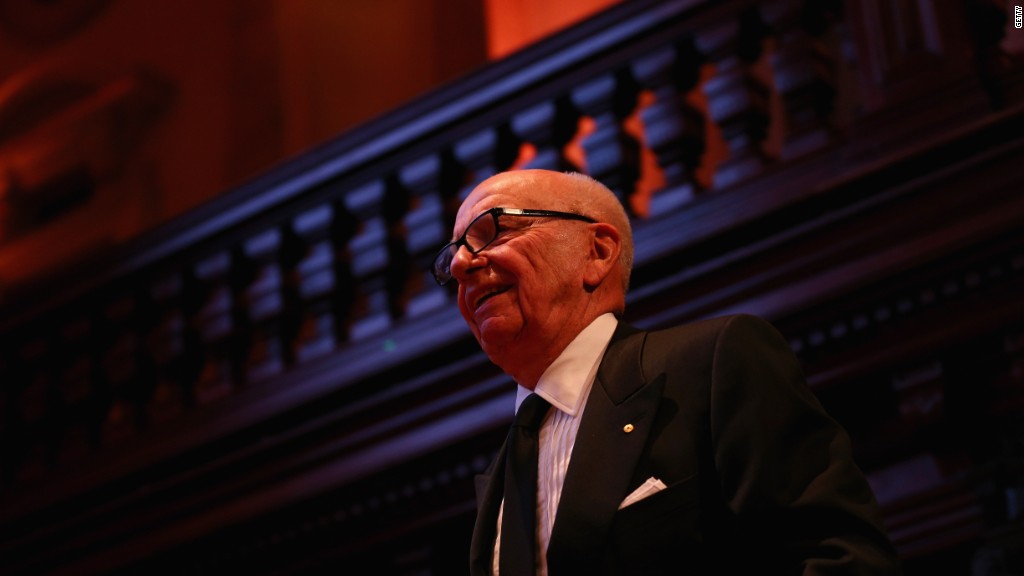 The lawsuits keep piling up for Fox News, with a new complaint filed Monday by a reporter alleging gender discrimination.
Diana Falzone, an on-air personality and host of various online shows for Fox, claims she was demoted after writing a column for FoxNews.com in January that detailed her struggle with endometriosis, a painful disorder that can result in infertility.
Her lawsuit was filed mere hours before Fox News confirmed the resignation of its co-president Bill Shine, the latest development in what has been a nightmarish month for the top-rated network in cable news.
In her column from January, which was widely shared online after it was published, Falzone wrote that she was "reluctant to share the story" of her infertility, but she was persuaded by an employee at a doctor's office who told her that many "women suffer in silence alone."
Shortly after it was published, Falzone alleges, her supervisor informed her that "upon instructions from the 'Second Floor,' she was permanently banned from ever appearing on air on any Foxnews.com, Fox News Network, Fox Business News Network or any other Fox News medium and would never again be permitted to host her own shows or conduct her own interviews," according to the complaint.
(The "second floor" refers to the network's executive offices.)
Prior to writing the piece, Falzone claimed, she received the approval of her supervisors. Falzone said she was unable to get an explanation for the demotion, and that her supervisor at one point suggested that she look for another job.
Falzone is represented by Nancy Erika Smith, a New Jersey attorney who also represents former Fox News host Gretchen Carlson and current network contributor Julie Roginsky.
A sexual harassment lawsuit that Carlson filed last summer resulted in a $20 million settlement, as well as the ouster of Fox News founder Roger Ailes. Roginsky filed her own suit last month, alleging that Ailes advised her to "engage in sexual relationships with 'older, married, conservative men' because 'they may stray but they always come back because they're loyal.'" Ailes has denied all sexual harassment allegations against him.
Related: Fox News hit with new Ailes harassment suit in wake of O'Reilly bombshell
In a statement, Smith said that the allegations raised in Falzone's complaint "are a concern for all women."
"Fox News never banned her male counterparts who have discussed their personal health issues on air. Indeed, those men saw their careers advance," Smith said.
A Fox News spokesperson did not immediately respond to a request for comment.
Falzone's lawsuit caps a tumultuous 30-day stretch for Fox News, a period that saw the embarrassing exit of its biggest star and more questions raised about the company's treatment of women and minorities.
On April 1, the New York Times revealed that five different women were paid settlements after accusing Bill O'Reilly, who had long been the biggest draw on cable news and the face of Fox's primetime lineup, of sexual harassment or verbal abuse. Two days later, advertisers began leaving O'Reilly's show in droves, and Fox was hit by the lawsuit from Roginsky.
By April 19, Fox and O'Reilly parted ways, but the legal trouble continued to mount. Last week, Kelly Wright, a black reporter and anchor for Fox News, along with 10 current and former employees at Fox joined two other plaintiffs who are alleging racial discrimination at the network.
Related: Fox News anchor joins lawsuit alleging racial discrimination, harassment at network
Responding to the news of those new plaintiffs last week, a Fox News spokesperson said that the network "vehemently" denied the discrimination claims.
Unlike those lawsuits, Falzone's complaint, filed Monday in New York, does not target any individuals at the network. Fox News is the only named defendant.