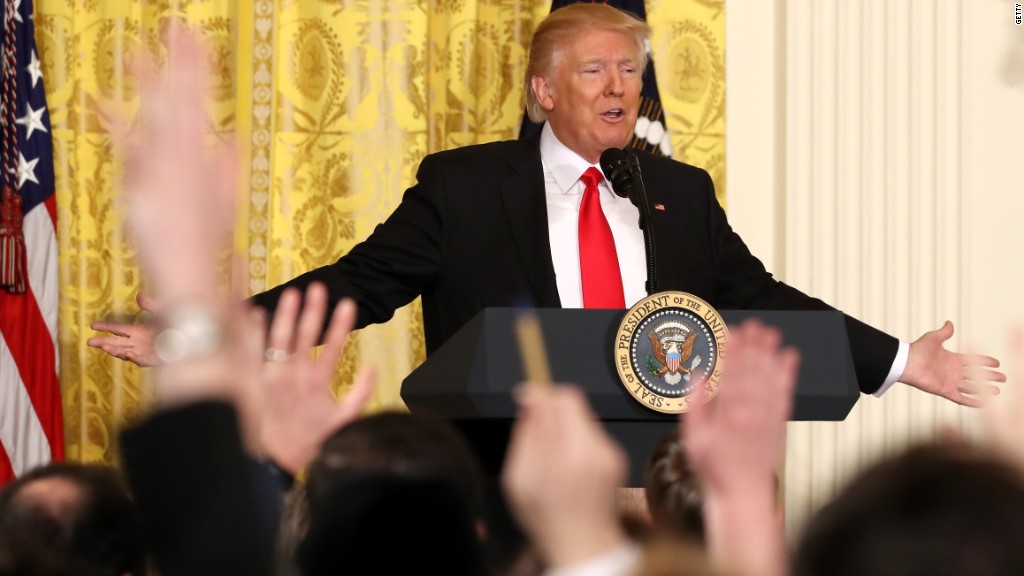 President Trump cut off an Oval Office interview with CBS anchor John Dickerson and gestured for him to leave the room when Dickerson repeatedly asked about the president's unfounded wiretapping claims.
Trump signaled that he still believes, as he tweeted on March 4, that "Obama had my 'wires tapped' in Trump Tower just before the victory."
Obama aides, intelligence community officials and some prominent Republican lawmakers have all disputed the claim. And the president has provided no evidence to back it up.
Related: Donald Trump just gave two incredibly bizarre (and fact-free) interviews
But when Trump brought it up during an interview taping on Saturday, and Dickerson followed up, Trump said, "I think our side's been proven very strongly and everybody's talking about it and frankly, it should be discussed."
Trump added, "We should find out what the hell is going on."
When Dickerson pressed him, Trump said: "You can take it any way -- you can take it any way you want."
Dickerson: "I'm asking you because you don't want it to be fake news. I want to hear it from President Trump."
Trump: "You don't have to ask me. You don't have to ask me."
Dickerson: "Why not?"
Trump: "Because I have my own opinions, you can have your own opinions."
Dickerson: "But I want to know your opinions. You're the president of the United States."
Trump: "That's enough. Thank you. Thank you very much."
The president walked away from Dickerson and sat down at his Oval Office desk.
The abrupt end to the tough interview was in marked contrast to some of the smoother interviews Trump has had recently. Media critics have pointed out his preference for friendlier outlets, like conservative-themed shows on Fox News.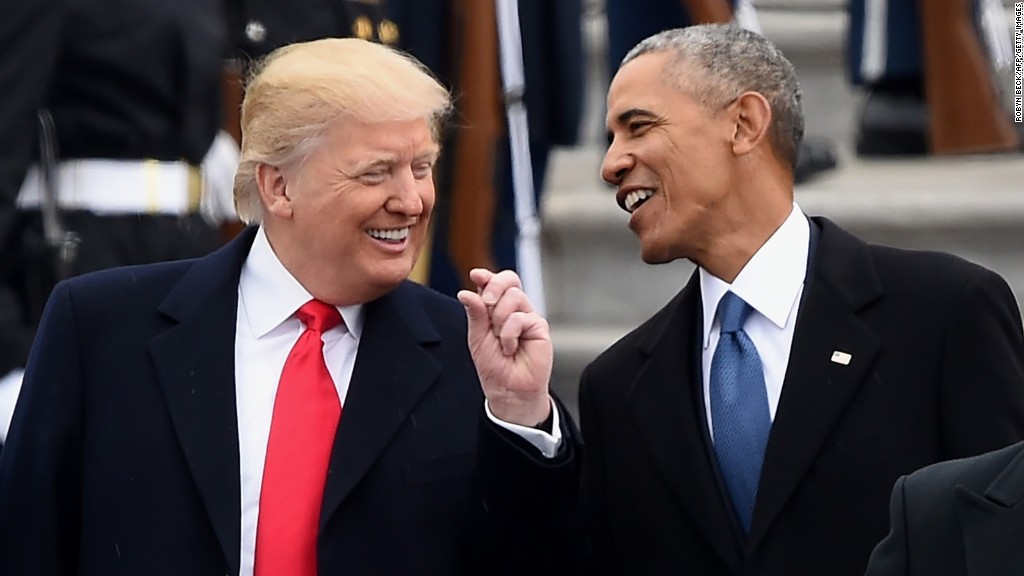 Related: Trump back in campaign mode with pre-100 days media blitz
The White House arranged the interview with Dickerson to mark the president's "first 100 days."
CBS televised the full exchange Monday morning.
Afterward, CBS anchor Gayle King remarked on the awkwardness of the abrupt ending: "Well, he was done with that conversation."
King asked Dickerson if he was escorted out of the Oval Office.
"I think it was pretty clear that I was to escort myself out, or I would be escorted out -- I would be moved along," he said. "It was time for our conversation to be over."
Later in the day on Saturday, however, Dickerson still traveled with the president as planned to a 100th-day rally in Pennsylvania.
The network's morning show, "CBS This Morning," was broadcast from the White House on Monday.
Several administration officials were interviewed live on the program, including Vice President Mike Pence, White House Chief of Staff Reince Priebus, and Trump's daughter Ivanka Trump.
CNN's Allie Malloy contributed reporting.