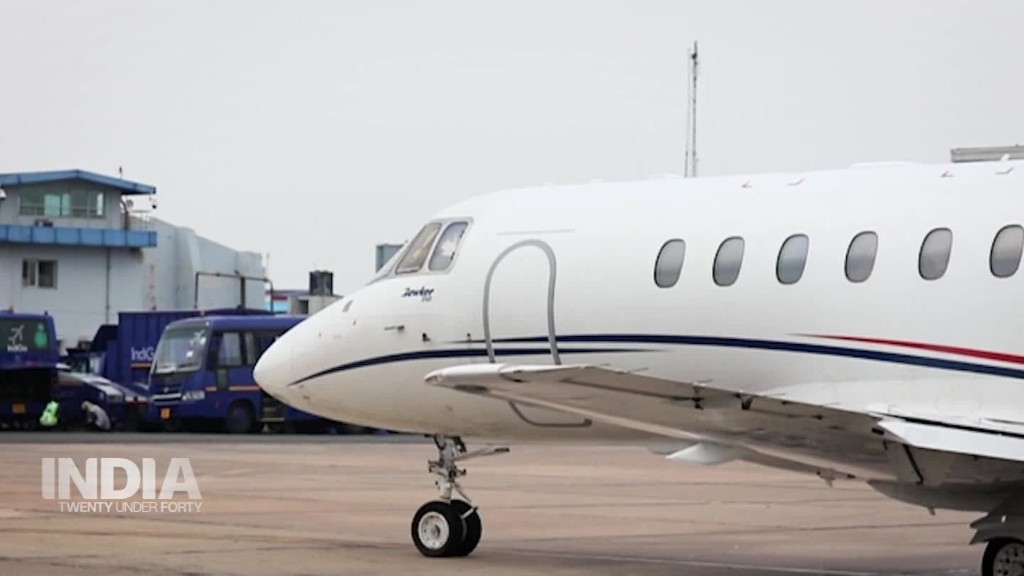 Pilots at one of India's biggest airlines could stop flying with their expat colleagues because they're paid less.
The National Aviators Guild, a labor union representing more than 1,000 Indian pilots at Jet Airways, says it is taking a stand against discrimination. It says Indian pilots have to work longer hours for lower wages than pilots hired by the airline from overseas.
"[Expat pilots] work for eight weeks and get two weeks off," NAG President D. Balaraman told CNNMoney. "They're trying to make us work for 11 weeks to get the two weeks off, which we feel is unfair."
The union had directed its members to stop sharing a cockpit with the airline's expat pilots from Monday. It called off that strike over the weekend after being promised talks this week with airline management.
The threat of a strike hasn't gone away entirely and will depend on the outcome of those negotiations.
Related: Hundreds of 'ghost airports' hold back India's aviation boom
Jet Airways says it has to hire expats at a higher cost because Indian pilots won't fly certain aircraft in its fleet, such as Boeing 737s and ATR regional turboprops.
An airline spokesperson said it had to cover gaps caused by a shortage of skilled Indian pilots "many of whom do not regard [those aircraft] as a preferred career option."
According to the airline, only about 8% of its 2,000 pilots are expats. The spokesperson added that Jet Airways had hired more than 400 Indian pilots in the past 16 months.
Expat pilots are employed by several airlines in India, where the aviation industry is growing at almost 20% per year and could become the world's third-largest by 2020.
According to government figures cited by local media, around 400 of India's 6,300 pilots come from overseas.
Expat pilots are also in demand elsewhere in Asia: China has been offering staggering six-figure salaries for foreign pilots willing to come fly in the country.
Related: Business class or private jet? This young Indian entrepreneur can help
But some have attracted controversy recently, inflaming the dispute at Jet Airways. One expat pilot at the airline was accused of assaulting a company trainer last month, while another made headlines for allegedly racially and physically abusing passengers.
Jet Airways said "action has been taken" against the first pilot, while the claims about the second expat pilot were being investigated.
Related: India is willing to privatize its loss-making national airline
For now at least, the Indian pilots are ready to sit down and talk about continuing to work with their better paid colleagues.
"We will discuss it, then only we can decide [a] further course of action," Balaraman said. "We are trying to improve our working conditions, which we want a little bit similar to the expats."