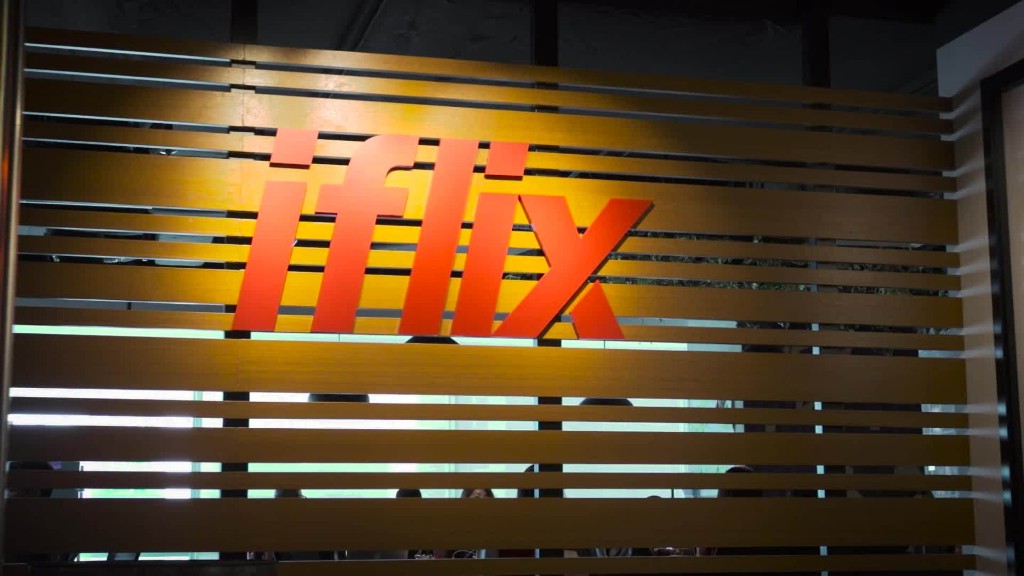 For Hollywood movies and American TV shows, millions around the world rely on Netflix. Now an Indian video streaming service is hoping to take Bollywood to a global audience.
BigFlix, which offers more than 2,000 movies in Hindi and eight other Indian languages, launched in Dubai on Monday with the aim of reaching more than 2.5 million Indian expats who live in the United Arab Emirates.
The Dubai launch marks the start of a global rollout of BigFlix, which is owned by the Reliance Group, one of India's biggest companies.
"We are a service for the Indian community who want to watch Indian content," Amit Khanduja, CEO of Reliance Entertainment Digital, told CNNMoney. "The UAE is a very important market and it's one of the fastest-growing in terms of Indian content consumption."
The potential audience is big -- at 30 million people, India's global diaspora is the largest in the world.
Related: The startup that's aiming to outsmart Netflix in Asia
BigFlix already has about 3.9 million registered users worldwide. It's aiming for 10 million two years from now.
After launching in the Gulf, the U.S., Canada and Australia are next on the list for the full BigFlix service that includes access to all movies on multiple devices and payment in local currency.
Netflix has nearly 100 million users worldwide, and getting near that number will be a struggle. But BigFlix has an enormous home market to tap into too -- India is forecast to have nearly a billion internet users by 2021.
BigFlix's multilingual offering could give it an advantage over Netflix, which is also available in India.
A recent study by Google and KPMG said 234 million of India's 409 million internet users -- nearly 60% -- engage with the web in one of the country's dozens of native languages. The number of web users who don't use English is only expected to increase.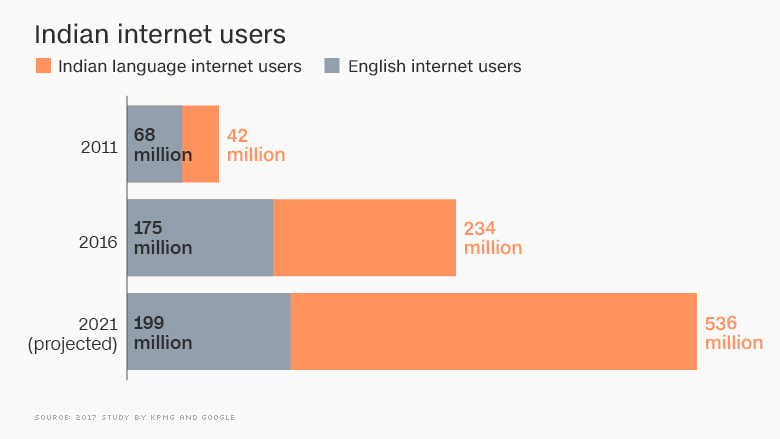 BigFlix isn't the only newcomer on the global video streaming stage.
Just last week, Malaysia-based Iflix said it would launch in eight countries across the Middle East and North Africa, increasing the number of markets it operates in to 18.