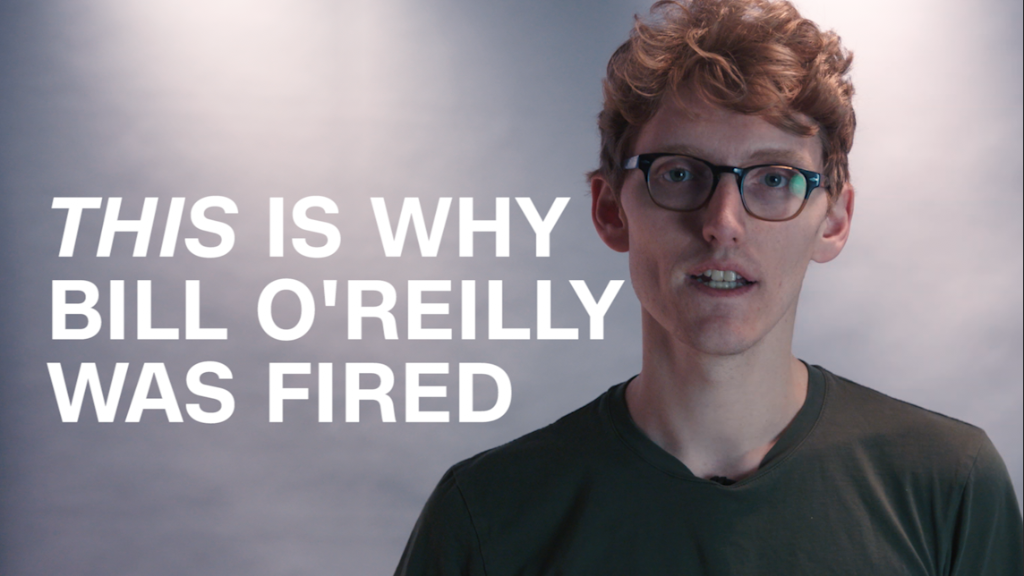 The 30-day stretch from April 1 until the first day of May almost certainly ranks as the most turbulent period in the 21-year history of Fox News.
But midway through that nightmarish month, on the evening of April 13, the network's then-embattled co-president Bill Shine just wanted "to have a good time."
He offered some variation of that response several times as he made his way through The Hollywood Reporter's annual media party on New York's Upper East Side, where he was approached by several reporters itching for some clue on the suddenly uncertain future of Fox's biggest star, Bill O'Reilly.
Shine, who was at the star-studded gathering as an honoree (along with Fox's other co-president, Jack Abernethy) of THR's "35 Most Powerful People in New York Media," offered no public defense of O'Reilly -- even as he was reportedly vigorously backing the top-rated host behind the scenes.
O'Reilly himself was thousands of miles away in Italy, on a vacation that he and others at Fox News said was scheduled long before the New York Times' bombshell about him was published on April 1.
The month that followed that story brought arguably even more upheaval to Fox News than the network's tribulations of last summer, when its founding chairman Roger Ailes was ousted amid a torrent of sexual harassment allegations, all of which he denies.
In the 30 days after the Times' article, Fox News fired its most famous host, made dramatic changes to its primetime lineup and ultimately parted with one of its longest-serving executives -- all while being hit with multiple lawsuits from aggrieved contributors and employees.
The Times' article, which ran on its front page, revealed that five different women had been paid settlements totaling $13 million after accusing O'Reilly, long the king of cable news, of sexual harassment or verbal abuse.
O'Reilly had proven impervious to previous controversies, but the Times' expose appeared to immediately shake the foundation of Fox's unquestioned franchise player.
Two days after the story was published, the automaker Mercedes-Benz announced that it was pulling its ads from his top-rated program, "The O'Reilly Factor," the start of an exodus that would come to include dozens of other advertisers.
The same day Mercedes yanked its ads, Fox News was hit with a sexual harassment lawsuit from one of its current contributors, Julie Roginsky, who accused Ailes of retaliating when she rejected his sexual advances.
Shine was listed as a defendant in the suit, along with Ailes and the network. By month's end, Shine's name would come up in at least four different lawsuits, though he was listed as a defendant in only one, and has not ever been accused of sexual harassment.
But at The Hollywood Reporter's party, Shine exuded a level of optimism that belied the growing crisis that threatened his career at Fox News, where he had worked since its inception in 1996. He was gracious, even to a reporter from Fox rival CNN. (Abernethy, on the other hand, kept his distance.)
Shine was accompanied by his wife, Darla, and he navigated through the crowded party alongside Abernethy and a member of Fox News' public relations team. The group was later joined by Fox host Sean Hannity, who gave Shine an enthusiastic high-five.
Several reporters introduced themselves, but many other journalists watched the group from afar, speculating in hushed tones about each of their futures at a network they had helped build into a juggernaut.
It was no doubt awkward for Shine, although it was apparently decided that skipping the party would invite even more gossip. Hannity, another inclusion on THR's "most powerful" list, said he was there as a public show of support for Shine.
In hindsight, it seems clear there was little Hannity could do for Shine -- just as there was little Shine could do for O'Reilly, if indeed he wanted to do anything.
Almost a week to the day after the party, O'Reilly was sacked by Fox News. A week after that, a Fox News anchor named Kelly Wright joined a lawsuit alleging racial discrimination and harassment at the network. Both O'Reilly and Fox have denied the allegations.
Although he wasn't named as a defendant, Shine's name was again all over the suit, with Wright accusing him of demonstrating "an obsession with race" in conversations.
That same week, on the afternoon of April 24, Shine and Abernethy were photographed leaving a pricey Manhattan restaurant with Rupert Murdoch, the executive chairman and CEO of Fox News' parent company 21st Century Fox.
The lunch was seen as a possible public show of support at a time when many media critics speculated that, in the wake of O'Reilly's ouster, Shine was next on the Murdochs' chopping block.
What we do know is what happened exactly one week later, on the first day of May. In a terse message to Fox News staff, Rupert Murdoch announced that Shine had "sadly" resigned.
The news came hours after Fox was hit with yet another lawsuit, this one from a reporter alleging gender discrimination at the network.