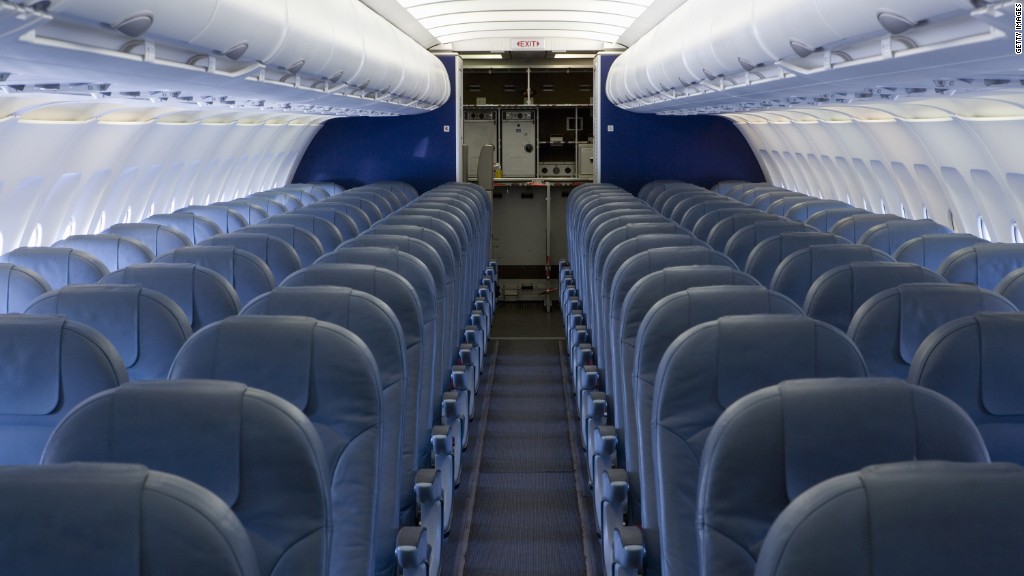 Airline passengers paid about $1 million more a day in baggage fees last year, according to figures released by the Department of Transportation Tuesday.
Baggage fees collected across the 25 largest U.S. airlines in 2016 totaled $4.2 billion, up 10% from 2015.
Not all fees climbed last year -- fees collected for changing a reservation actually fell by 4% to $2.9 billion.
Total passenger fares also dipped by a bit more than 1%, falling to $124.2 billion. Lower fares meant that revenue declined even though the number of passenger miles flown grew by 3%.
Related: United CEO - 'We had a horrible failure'
Airlines as a group reported a total of $13.6 billion in profits, down 45% from 2015, despite the fact that fuel costs were lower in 2016. Those savings were mostly eaten up by higher labor costs.
The report came the same day as executives from several of the nation's largest airlines testified before Congress about their industry's customer service. The hearing was called after a United Airlines passenger was dragged off an overbooked flight a few weeks ago.
While much of the hearing focused on overbooking and bumping policies, several of the members of the House Transportation committee complained about airline fees.
"I go in the computer to try to figure out which flight I want to take. Some charge fees for baggage. Some charge fees for oxygen. Who knows? You can't get comparable prices," said Rep. Michael Capuano.
Related: Delta dumps one of the most hated airline fees
Executives from United (UAL) and American Airlines (AAL) defended the fees as a way to offer passengers a choice of what they pay for.
"We view charging for checked bags as the way to keep other fares low," said Scott Kirby, president of United (UAL).
But William McGee, a former airline executive testifying on behalf of Consumers Union, says the fees are disguising how much more passengers are paying on average.
"We've heard a lot about pricing today, about fares being lower than they were 25 years ago," said McGee. "The fact is that obscures fees we didn't used to pay. Every day there are higher and higher fees. Passengers are getting gouged."