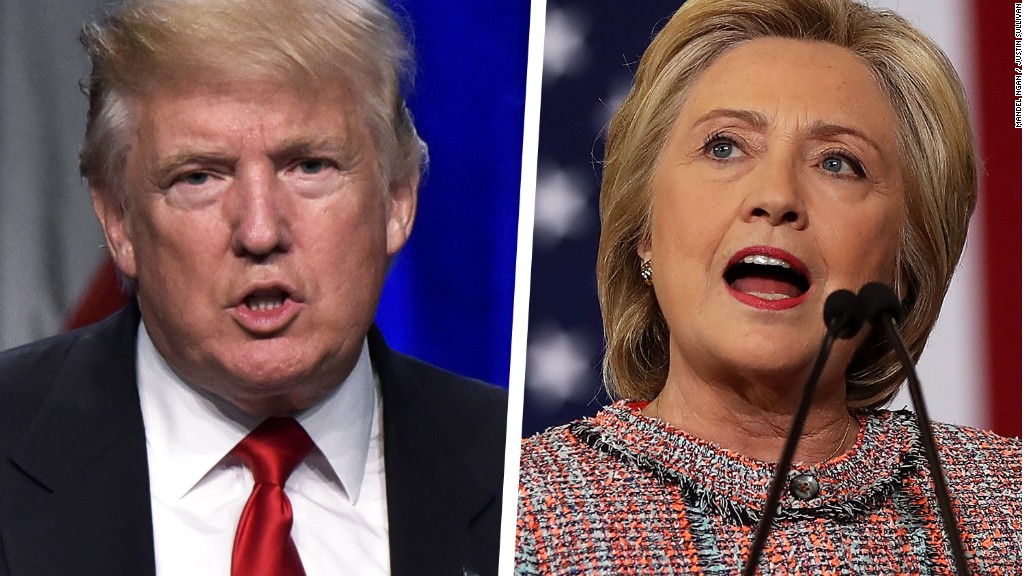 Jay Clayton is the newest top cop of Wall Street.
On Tuesday evening, senators voted 61-37, clearing Clayton to become the next chairman of the Securities and Exchange Commission.
Clayton, a partner at law firm Sullivan & Cromwell LLP, has extensive ties to Wall Street. He defended the big banks for misbehavior during the financial crisis and advised Goldman Sachs on its government bailout. His wife Gretchen currently works at the bank as a private wealth advisor.
Related: Get ready for Trump's team of Wall Street watchdogs
Clayton has argued for scaling back financial regulations to encourage more companies to go public. At his March confirmation hearing, he said he has "no specific plans" to undo the the 2010 Dodd-Frank financial overhaul law. The Trump administration and Republicans in Congress have said they want to roll back rules they say are hindering growth, including many that are required by Dodd-Frank.
Clayton fills one of three vacancies at the SEC, which is charged with protecting investors, rooting out financial crime and ensuring markets are fair to all.
Clayton will be replacing former SEC chief Mary Jo White, who stepped down in January. One of the chief criticisms of her tenure as chair was that she didn't do enough to prevent businesses from pouring cash into politics.
Democrats have expressed serious concern that Clayton's client history will force him to recuse himself from so many matters that he won't be able to crack down on bad behavior.
Related: Trump's Wall Street cop promises 'no favoritism' despite ties to banks
Ethics rules will require Clayton to sit out enforcement votes during his first two years in office on matters involving former clients like Goldman Sachs (GS) and Deutsche Bank (DB). Clayton would also need to recuse himself from matters where Sullivan & Cromwell, his elite law firm, represents a party.
He's also represented Volkswagen (VLKAF), which pled guilty to criminal charges over cheating on emissions tests; Valeant Pharmaceuticals (VRX), a drug maker accused by Citron, a short-selling research firm, of being the "Enron" of the pharma world for fraud; and Deutsche Bank, which has been charged in a $10 billion Russian money-laundering scheme.
Correction: A previous version of this story incorrectly stated that all of the president's nominees require a 60-vote majority to be confirmed.