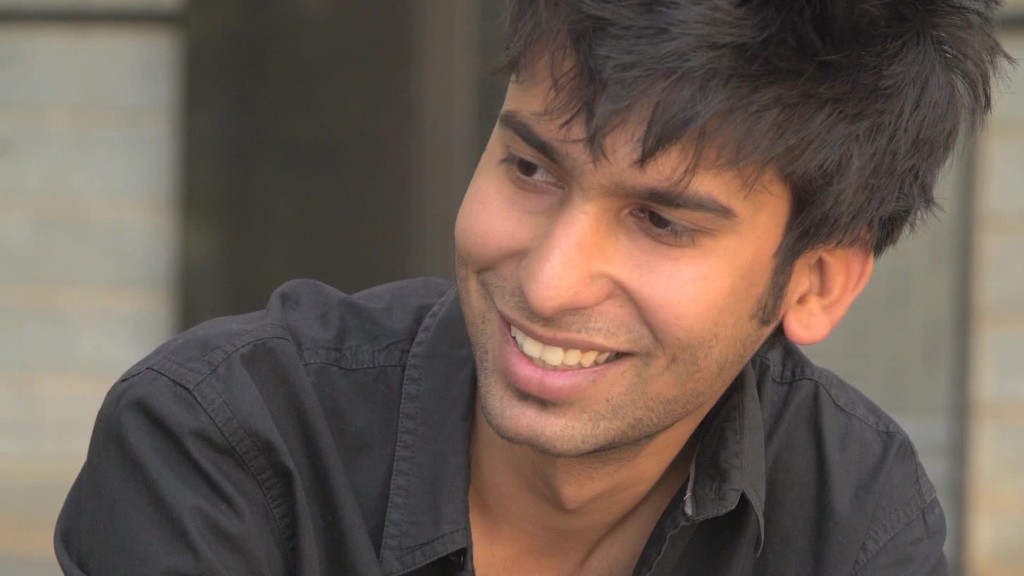 One of the world's biggest outsourcing firms will hire 10,000 Americans over the next two years.
India's Infosys (INFY) said Tuesday the jobs will go to "experienced technology professionals and recent graduates from major universities, and local and community colleges."
The Bangalore-based company, whose U.S. clients include Pepsi (PEP) and Kellogg (K), said the move reflected a continuation of three decades of investment in the U.S.
Infosys is hiring for four technology and innovation hubs across the country, the first of which will open in Indiana in August. The new jobs represent a big commitment that will significantly increase Infosys' workforce in the Americas. The company has around 24,000 workers across the region, of which nearly 15,000 are in the U.S. on H-1B work visas.
The investment is likely to be seen as a victory for President Trump's "Buy American, Hire American" agenda. Trump has accused outsourcing firms of undercutting American workers and depriving them of jobs by using H-1B visa to bring in thousands of Indian tech workers. Trump has ordered a comprehensive review of the visa program.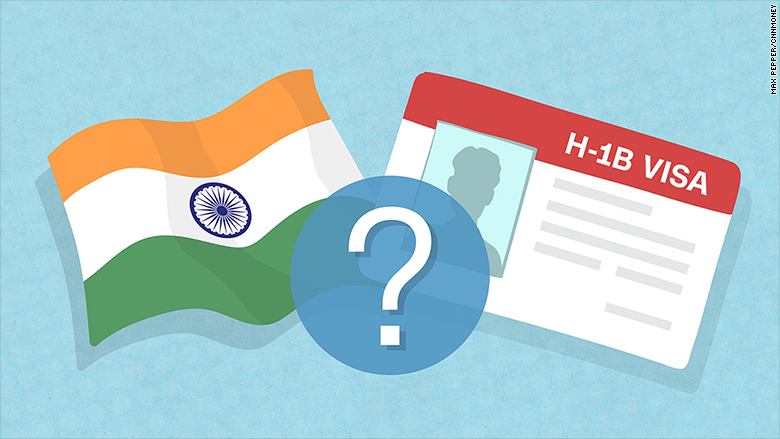 Related: What Trump's latest H-1B move means for workers and businesses
Infosys, which is believed to be the biggest single recipient of H-1B visas, declined to comment on whether it had decided to hire more Americans because of pressure from Trump.
"Our announcement is a natural evolution of how we work in the United States, allowing Infosys to remain close to our clients, while also enhancing our ability to attract and recruit local, top talent throughout the country," a spokesperson said.
Leading figures across India's $150 billion tech industry have argued consistently that the U.S. needs foreign workers because it doesn't have enough skilled professionals of its own. India's outsourcing industry gets more than 60% of its overseas revenue from the U.S.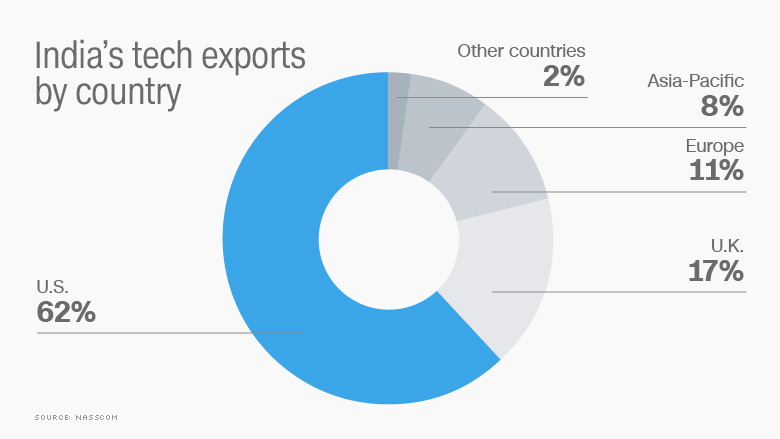 Related: We welcome immigrants, says China tech billionaire
Infosys says it hopes the new jobs will help create "talent pools for the future." It is planning to introduce training programs for its new American employees in artificial intelligence, big data and other computer science skills.
Related: Indian tech graduates fear America may shut them out
"We are really excited to bring innovation and education in a fundamental and massive way to American workers," Infosys CEO Vishal Sikka said. "Cultivating top local and global talent have always been the core of what Infosys brings to clients."
— Correction: An earlier version of this article gave an incorrect list of Infosys clients.