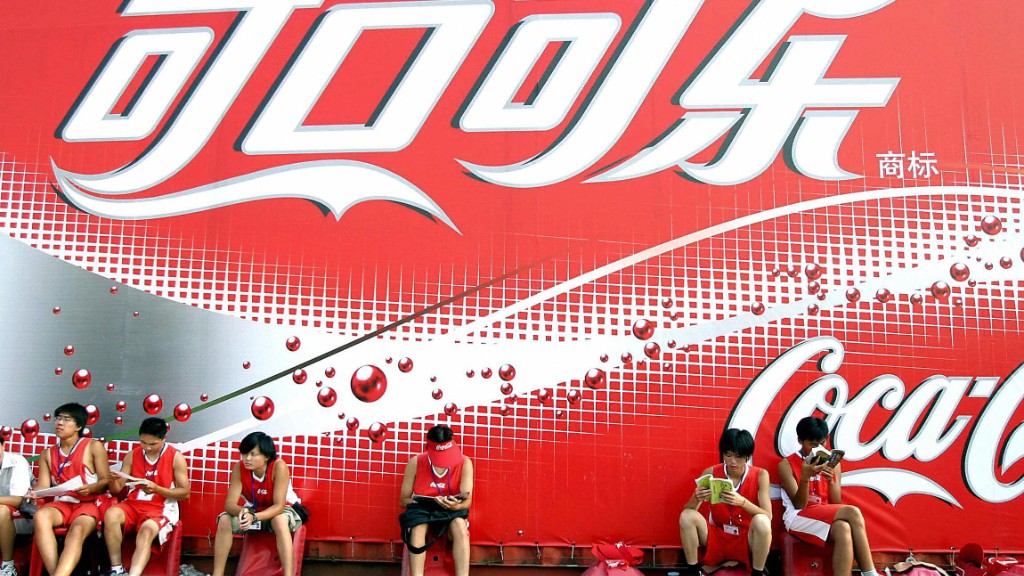 China's Tencent has joined the exclusive $300 billion club.
Tencent shares closed at a record high of 248.40 Hong Kong dollars (just under $32) on Tuesday, valuing the company at more than $302 billion. (Hong Kong markets are closed Wednesday for a holiday.)
Tencent (TCEHY) joins Apple (AAPL) and Google-parent Alphabet (GOOGL) in the ranks of the world's biggest firms by market capitalization.
It's the only firm outside the U.S. among the world's top 10 most valuable companies, and is now nipping at the heels of JPMorgan (JPM), which is currently worth $309 billion.
Tencent isn't the first Chinese company to achieve the eye-popping number. Alibaba's (BABA) value briefly went above $300 billion in November 2014, soon after its New York IPO, according to Chinese financial news publication Caixin. Alibaba is currently worth about $295 billion.
Related: Tesla's new China backer: A tech giant with hundreds of millions of users
Led by its media shy CEO, "Pony" Ma Huateng, Tencent is huge in China, where its messaging platform WeChat is used for everything from texting to booking karaoke sessions.
But the company remains relatively unknown in the U.S. For now.
Related: Meet China's tech behemoths
Tencent announced Tuesday that it is setting up an artificial intelligence research lab in Seattle, on Amazon (AMZN) and Microsoft's (MSFT) home turf. It will be headed by former Microsoft scientist Yu Dong.
In March, the tech company ponied up $1.8 billion for a 5% stake in Tesla (TSLA).
Tencent is also China's largest video game developer and publisher, holding a big piece of the global market. It acquired Finnish company Supercell last year, the maker of mobile games Clash of Clans and Clash Royale.