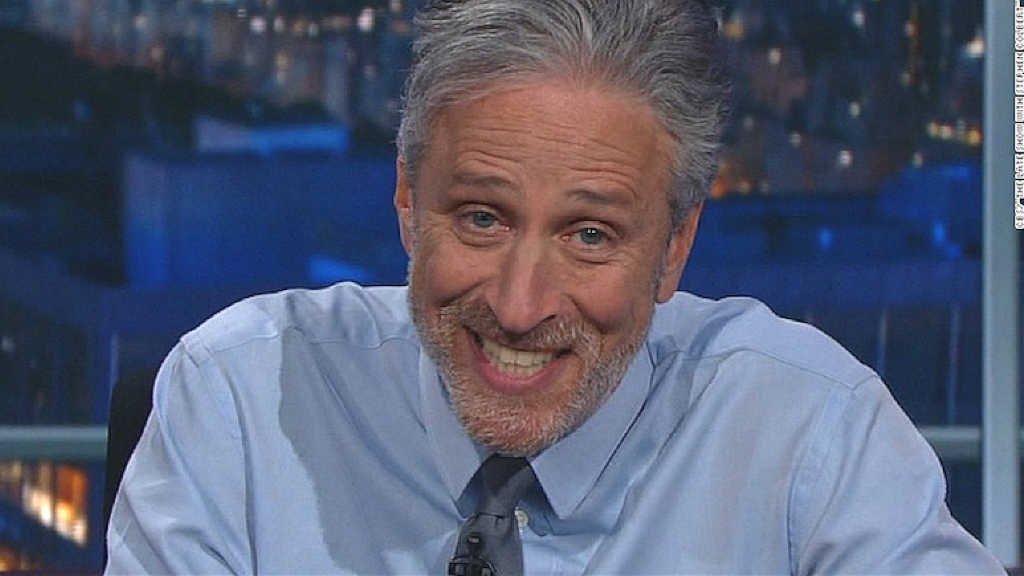 For one night, "The Late Show" is going to look a lot like the old "Daily Show."
Stephen Colbert will host a quasi-"Daily Show" reunion for a special episode of CBS' "The Late Show" on May 9.
Colbert will welcome his former boss, Jon Stewart, as well as old "Daily Show" cohorts, Samantha Bee, John Oliver, Ed Helms, and Rob Corddry as guests for the episode, the network said on Wednesday.
Colbert mentioned the get together on Tuesday night's broadcast.
"I'm coming up on my 20th anniversary of having started on 'The Daily Show,'" Colbert said. "20 years! I don't look it."
Colbert added that his anniversary falls during the first week of June when the show is off, so he's having "a bunch of his old buddies" on next week to reminisce.
The big lineup comes as Colbert rules the ratings of late night TV.
"The Late Show" topped late night viewership last week with 2.74 million viewers. This was a 12% bump from last year. The victory was also Colbert's 13th consecutive week beating his biggest rival, NBC's "The Tonight Show with Jimmy Fallon."