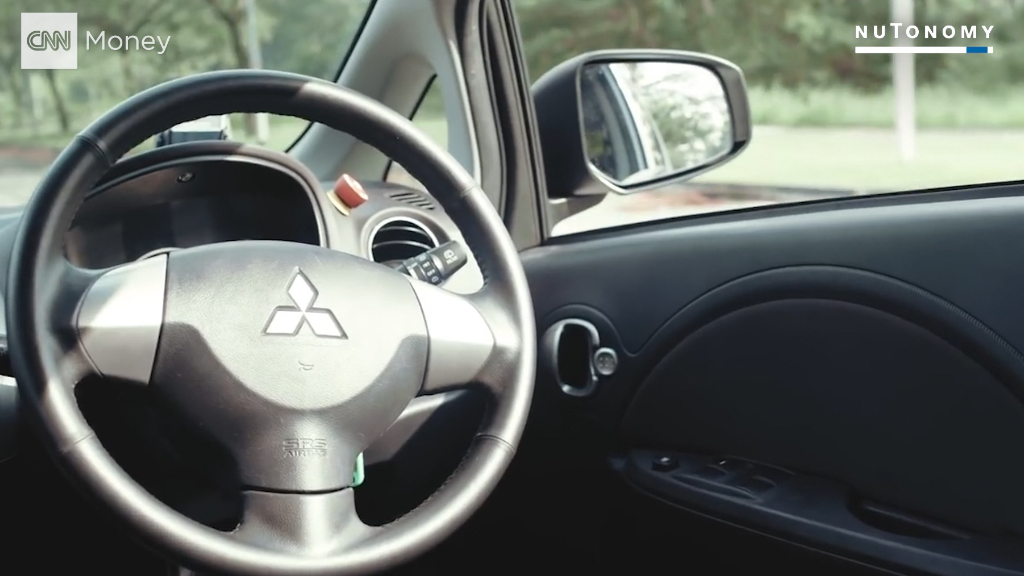 A French car company and a U.S. startup are traveling halfway around the world to launch a self-driving car.
PSA Group, one of the world's largest car makers, is teaming with MIT spinoff nuTonomy to build self-driving capabilities into the Peugeot 3008. They'll first test the new self-driving Peugeot in Singapore, a country that's been extremely welcoming to autonomous vehicles.
The partners will start with two compact crossovers, but plan to deploy thousands of autonomous vehicles in the United States and Europe by 2020. They envision using the self-driving Peugeot in a ridesharing service.
Representatives of the companies said in interviews with CNN that their engineers would collaborate on integrating the technology, each side bringing expertise the other lacks.
Related: 2016: A tipping point for excitement in self-driving cars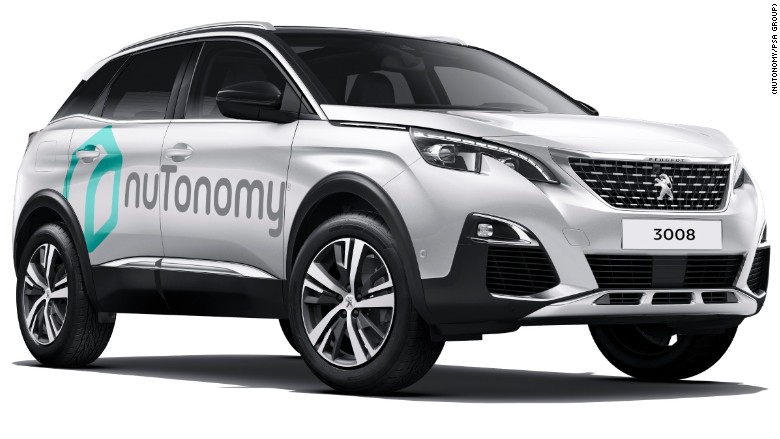 The PSA Group partnership with nuTonomy could help speed the arrival of self-driving technology.
Anne Laliron, who leads the PSA Group business lab, told CNNTech the automaker was drawn to nuTonomy's expertise in handling challenging urban situations. nuTonomy has been giving Singapore residents rides in self-driving cars since last August, and its CEO Karl Iagnemma is a longtime player in autonomous vehicles.
This is not the first deal between a company specializing in self-driving software and an automaker. Waymo, the global leader in self-driving software, has a similar arrangement with Fiat Chrysler and recently announced plans to grow its fleet of self-driving Chrylser Pacificas to 600 vans.
Related: Your car's data may soon be more valuable than the car itself
Uber announced an agreement with Daimler in January, to operate its self-driving vehicles on the Uber network.
The partnership between nuTonomy and PSA Group is not exclusive, leaving both sides open to work with additional companies. The teams are still determining how they'll share profits and data generated from the pilot service.