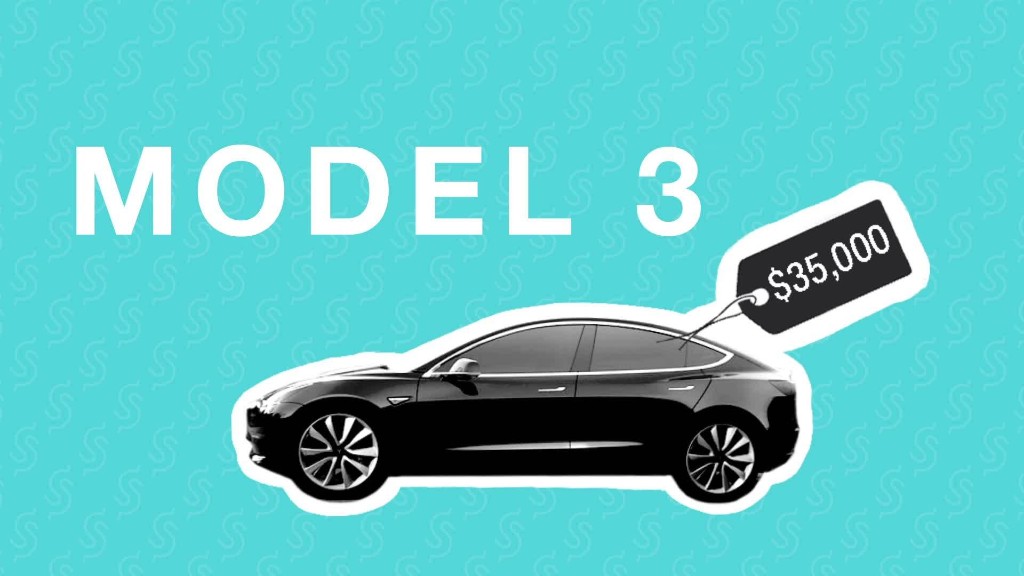 Tesla is losing more money than expected as it nears the launch of its first mass market car.
On Wednesday, Tesla (TSLA) reported a loss of $330 million for the first three months of the year, far exceeding Wall Street's estimates and up from $282 million a year earlier.
The larger loss comes even as Tesla reported strong sales for the quarter. It posted revenue of $2.7 billion, more than double from a year earlier, fueled by shipping a record 25,051 cars.
Tesla is spending heavily ahead of the Model 3 launch, which it says is still on track to start production in July.
"I don't know anything that would prevent us from starting production in July," Elon Musk, Tesla's CEO, said on a conference call with analysts. "There may be something that pops up, but I don't know what it is today."
In preparation for the Model 3 launch, Tesla says it's "significantly expanding our infrastructure to support Tesla owners," according to a shareholder letter Wednesday.
That includes plans for 100 more retail, delivery and service locations globally as well as opening Tesla's first body repair shops. Tesla also reiterated plans to "at least" double the number of charging stations.
Related: Tesla just became the most valuable carmaker in America
Tesla says it expects to be able to support production of 5,000 Model 3 cars a week this year and 10,000 a week next year. But the company also admitted to some unpredictability as it gears up for the launch.
"Given that we will be ramping Model 3 production so quickly ... even a couple-week shift in timing can have a meaningful impact on total deliveries," the company wrote in its shareholder letter.
Some analysts are sounding a cautionary note about the Model 3.
"In this climate of low fuel prices, an administration that favors less stringent environmental controls and a market proliferation of full-electric offerings from mainstream manufacturers, the launch might be a difficult one," Jack Nerad, executive editorial director at Kelley Blue Book, said in a statement.
The Model 3 has already created at least one other unique headache for Tesla: Some customers apparently assume it's an upgrade to the earlier Model S because of its name and are therefore holding off buying the S.
In fact, the Model 3 name doesn't signify a third-generation Tesla. It's a play on "sex" -- Model S, 3 and X.
"I thought we were being all clever by calling it the Model 3," Musk said on the call. "But actually the joke's on me because it caused confusion in the marketplace."
Even without the Model 3 on the road yet, Musk teased future vehicles on the call, including a semi-truck and an SUV called the Model Y. On the call, Musk hinted that the Model Y will come by 2020.
Tesla's stock has soared this year on optimism for the Model 3, pushing its market cap to more than $50 billion, above older car companies like Ford (F) and General Motors (GM).
On the call, Musk reiterated his lofty 2015 prediction that Tesla could be worth $700 billion in the next decade. "I think I see a clear path to that outcome," Musk said. "Of course I could be completely delusional."