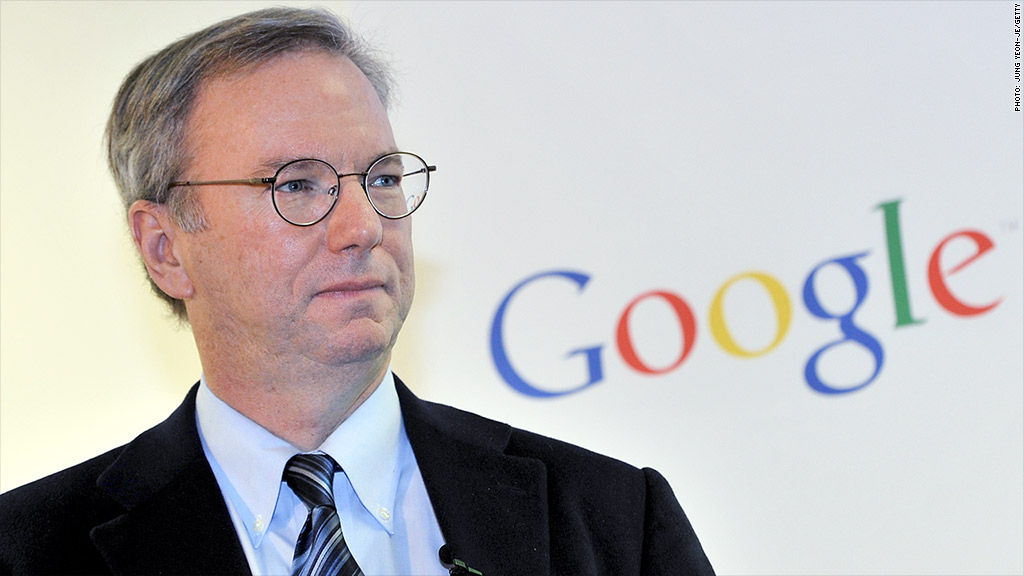 Eric Schmidt takes issue with the government limiting the supply of H-1B work visas.
"The single stupidest policy in the entire American political system was the limit on H-1B visas," said Schmidt at an event at MIT's Computer Science and Artificial Intelligence Lab on Wednesday evening.
Schmidt, who is the executive chairman of Google's (GOOGL) parent company Alphabet, is referring to the annual cap of 85,000 H-1B visas (20,000 of which are reserved for advanced degree holders).
The H-1B visa, widely used by the tech industry, has become a particularly hot topic under the Trump administration, which has indicated a desire to revamp the program to weed out fraud and abuse.
Currently, the visas are doled out through a lottery, which the White House has also said it would like to change to ensure that they're given to the "most-skilled or highest paid" petitioners.
"Right now, H-1B visas are awarded in a totally random lottery -- and that's wrong," said President Trump in April when he signed an executive order that set the wheels in motion for H-1B reform.
What the administration hasn't talked about, though, is changing the actual quota. That's what Schmidt seems to be advocating for and it's a reform that's pushed in Silicon Valley more broadly. FWD.us, a group focused on immigration reform launched by Mark Zuckerberg and other tech CEOs in 2013, has advocated to increase the annual quota to meet demand.
Related: YouTube CEO: Trump should make paid parental leave a reality
This year, 199,000 H-1B visa petitions were received within the first five days of the application period. The outsized number of applications means that firms like Alphabet may not be able to secure visas to keep talented foreigners working at their companies.
"We want them to work for us and not our competitors -- we want 100% market share of all those people!" said Schmidt, whose comments were met with applause. "We want the best people in the world, regardless of any form of sex, race, country, what-have-you."
Alphabet is the only big tech firm that has ramped up its immigration lobbying efforts in the first quarter of this year, according to an analysis from Quartz.
Schmidt was one of the tech execs that met with Trump in December to discuss jobs and using tech to make the government more efficient. But since then, relations with the new administration have become increasingly complex, beginning with the controversial travel ban rejected by many tech leaders.
Schmidt made it clear that when it came to H-1B reform, he was speaking from a business perspective: "I'm not going to make the moral argument because that's pretty obvious," he added.
Alphabet did not immediately respond to request for comment.