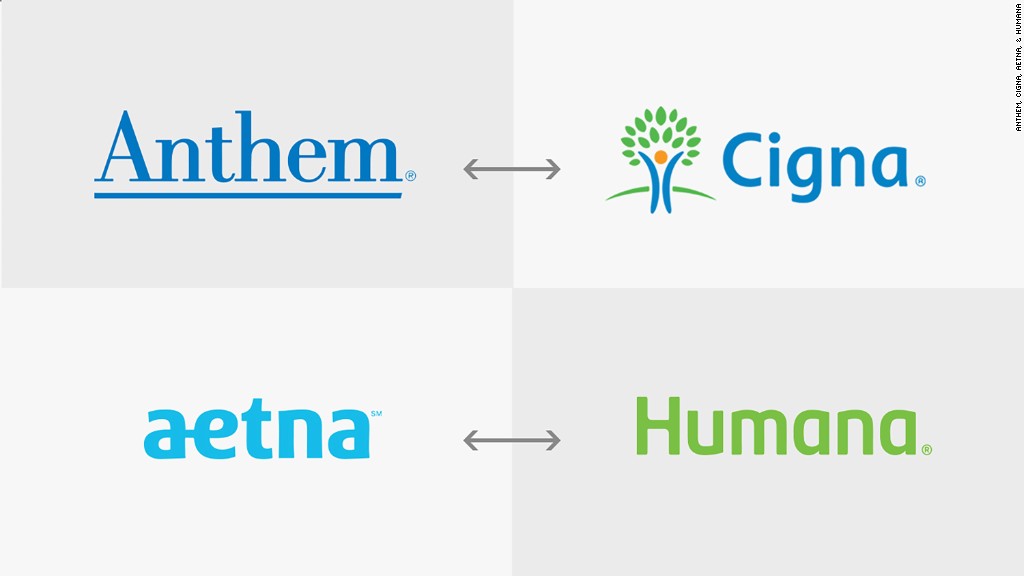 Anthem is fighting all the way to the Supreme Court to acquire Cigna.
A federal judge and then a federal appeals court blocked the deal, which was valued at $54 billion when it was announced in 2015 and would have created the largest health insurance company in the United States.
Anthem (ANTX) said on Friday that it filed a petition with the Supreme Court to take up the case.
The Justice Department sued last July to stop the merger, and won the first two rounds in the federal courts. The lower federal judge said the deal would result in higher prices and "other anticompetitive effects."
Cigna doesn't want the deal to happen. It is seeking a $1.8 billion breakup fee and $13 billion in damages from Anthem, claiming that Anthem violated their merger agreement. Anthem says the deal would save billions of dollars in costs.
Related: How the Republican bill would change Obamacare
Anthem and Cigna (CI) are the second and third largest health providers in the U.S. They did not respond to requests for comment.
Two other national carriers, Aetna (AET) and Humana (HUM), called off their own $34 billion merger in February. That deal was also targeted by the Justice Department and was also blocked by a federal judge.