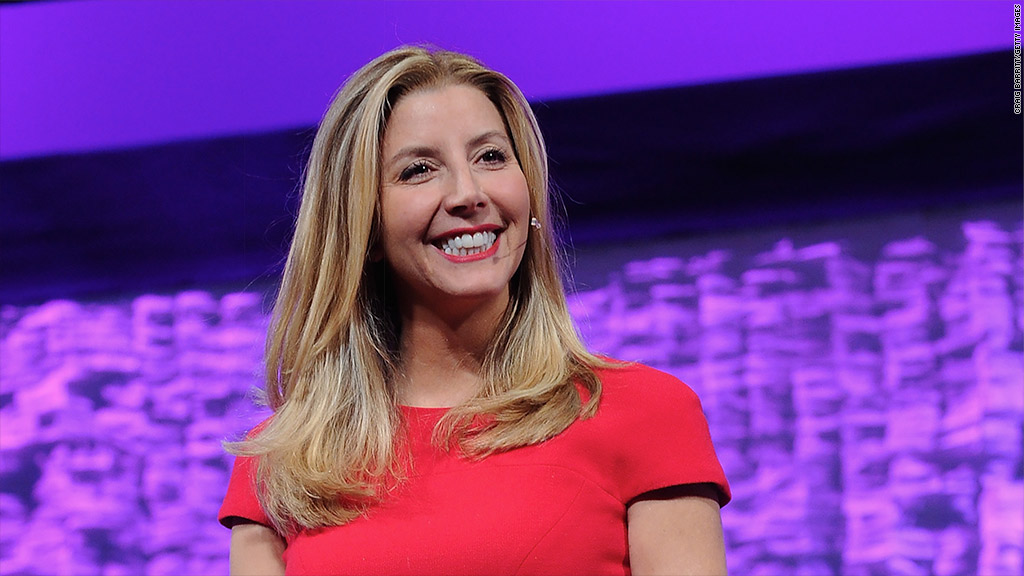 Spanx founder Sara Blakely is not only good at making money -- she prides herself at giving it away, too.
Blakely's slimming bodywear made her America's youngest woman to become a self-made billionaire, according to Forbes. And in 2013, she notched another first: becoming the first female billionaire to join The Giving Pledge, a campaign founded by Warren Buffett and Melinda and Bill Gates, through which the mega-rich pledge to dedicate the majority of their wealth to philanthropy.
"I always say it's so much fun to make money. It's fun to spend, it's fun to give away," Blakely told CNN's Poppy Harlow in a new Boss Files podcast. "I donate my money back to women and I do that because it's a pay-it-forward feeling."
Listen to Poppy Harlow's interview with Spanx founder Sara Blakely
Since signing the pledge, her Sara Blakely Foundation has donated money and other resources to nonprofits like the Malala Fund, Women for Women International and Rainbow Village, a transitional housing community for homeless families in Atlanta. Her philanthropic endeavors also include The Belly Art Project, which raises money for Christy Turlington's Every Mother Counts initiative.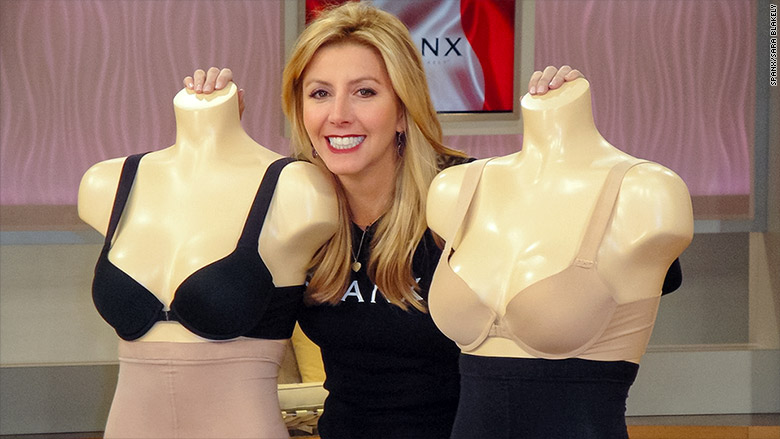 Blakely launched Spanx in 1998 with just $5,000 out of her Atlanta apartment. Today, Forbes estimates Blakely is worth more than $1.1 billion. Blakely said she is still self-funded and owns 100% of the business.
"Nobody gave me any money and I also really didn't understand that [venture capital] world," said Blakely, "I did not understand how people raise money. I didn't know anything about the undergarment industry. I just trusted my gut."
Blakely was 27 years old and selling fax machines door-to-door when she cut the feet out of her pantyhose to provide a smooth look under a pair of white pants. She patented it almost immediately, called manufacturing plants and begging them to make a prototype for her. She taught herself about the hosiery business by reading about it online.
"I'm a believer of starting small, thinking big, and scaling fast," said Blakely.
Related: YouTube CEO: Trump should make paid parental leave a reality
In the world of startups, Blakely is a rarity. Venture capitalists invested $58.2 billion in U.S. companies with all-male founders in 2016. Meanwhile, women received just $1.46 billion in funding last year, according to PitchBook, a database of private equity, mergers, acquisitions and venture capital deals.
Blakely credits her success to getting comfortable with failure and rejection early on in her career. After "failing" the LSAT law exam twice, she applied to work at Walt Disney World. She tried out for Goofy. But at 5'6', she didn't hit the height requirement, and became a ride attendant instead. Shortly afterward, she began making a living selling fax machines, where she was met with rejection on an almost daily basis.
"I just remember thinking 'I'm in the wrong movie. Like, how did this happen? This is not my life?'" said Blakely. "I literally said out loud, 'Call the director, call the producer. Cut. This is not right.'"
Blakely said the sales skills she acquired in her cold-calling days helped her get Spanx off the ground. The inventor stood in department stores nearly every day for two years talking to sales associates and customers to sell her shapeware products. When Oprah Winfrey named Spanx her favorite product of the year, the publicity catapulted.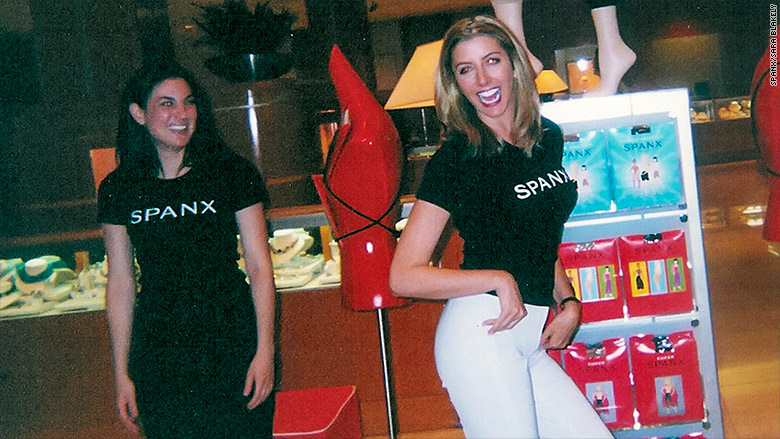 "I ensured my own success. I was never going to allow my success to be in the hands of anybody else along the way. It meant I had to work like you cannot believe, but that's what I found it took," said Blakely.
The brand now has a cult-like following and can be found worldwide in more than 50 countries. The business has diversified and now includes activewear, menswear and maternity.
"The reason why I think I'm still here is because of my obsession with the product and never compromising on the fit and the quality and the results of the product," said Blakely.
Related: Melinda Gates: 'Poverty is sexist'
Blakely is now a mother of four kids, all under the age of seven. Scroll through her Instagram feed and you'll find her working out at the gym with her baby daughter, what she captions "Baby Boot Camp," or posing with her family at an Easter party and recognizing she's "accidentally" wearing two different shoes.
"My hat comes off like you cannot believe for mothers that start their entrepreneurial journey as mothers," Blakely told Harlow, "I compartmentalize my days so that I feel like I can be really present in one bucket and really present in the other."
So will Hollywood tell Blakely's story? CNNMoney hears there is interest.
"People have reached out to me on and off for the last 10 years wanting to do something big like that and I'll just say that it feels more right now than any other time," said Blakely, "And really about it just inspiring and, and motivating other women."