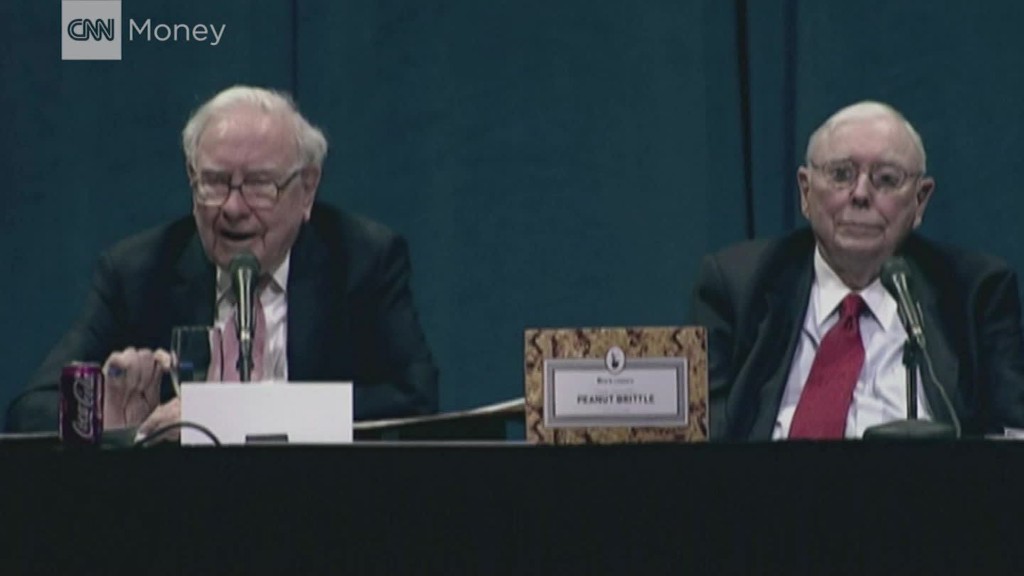 Billionaire Warren Buffett says the Republican plan to repeal and replace Obamacare would be a boon for the super-rich.
"It is a huge tax cut for guys like me," Buffett said Saturday at the annual shareholder meeting of Berkshire Hathaway (BRKA).
Buffett, speaking to a crowd of tens of thousands in Omaha, said the cost of health care hurts businesses way more than corporate taxes. And it's hurting the economy.
"Medical costs are the tapeworm of American economic competitiveness," he said.
The U.S. economy grew at an annual pace of only 0.7% in the first three months of 2017. It was the slowest quarter of growth since the first quarter of 2014.
There are a number of ways the Republican health care bill, now on its way to the Senate, which has vowed to change it, would benefit the country's wealthiest.
Related: 4 ways the Republican health care bill will benefit the rich
Most notably, the plan would repeal Obamacare's tax hikes on wages and investments for high-income households. The taxes were crafted to help fund insurance subsidies and other provisions.