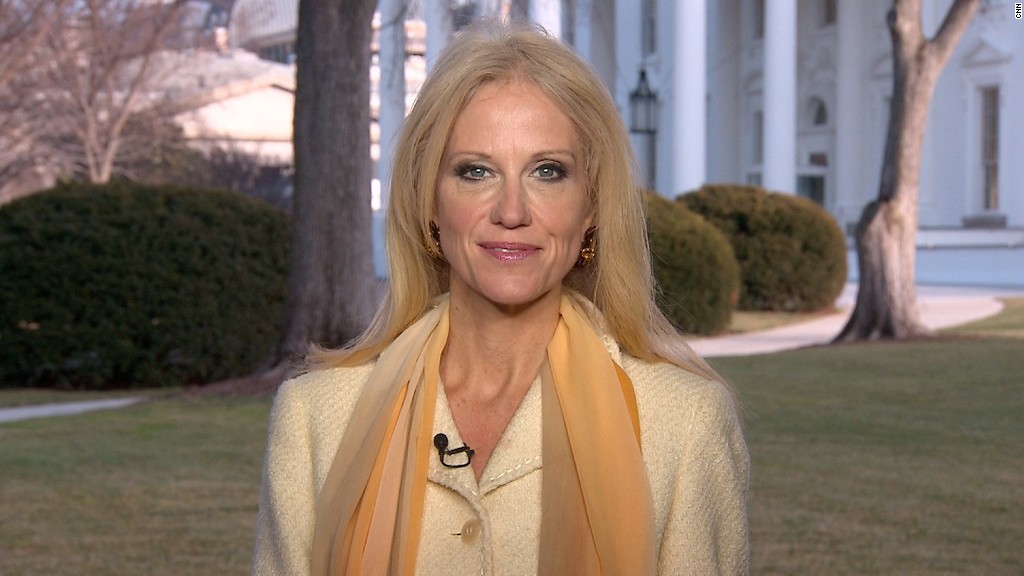 Move over Carmen Sandiego. "Saturday Night Live" is looking for Kellyanne Conway.
"SNL's" sketch on Saturday parodied the classic 90s PBS game show, "Where in the World is Carmen Sandiego." But with White House counselor Kellyanne Conway in the Sandiego role.
That included a theme song, and a title card that had Kate McKinnon dressed in Sandiego's signature red trench-coat and hat as Conway.
"She used to be on TV and, like, every single panel," Saturday's host Chris Pine sang with other cast members in the tune of the "Sandiego" theme song. "One day we woke up and she was no longer there. What could have happened? She's not on any channel."
The sketch then, following in the game show's footsteps, brought out two children (known as "gumshoes") who were tasked with finding Conway in order to win a trip for them and their mom to Sacramento.
Related: 'SNL' brings out Fallon's Kushner and McCarthy's Spicer as the Easter Bunny
"Now, are you guys ready to find Kellyanne Conway?" asked the host of the game show played by Mikey Day.
"Well, we don't want to find her," one of the child contestants said to big laughs.
And that was it. The sketch came to an abrupt end after only two minutes.
"OK, well, that's our show," Day said, closing the sketch. "Seven weeks in a row and nobody wants to find that woman."