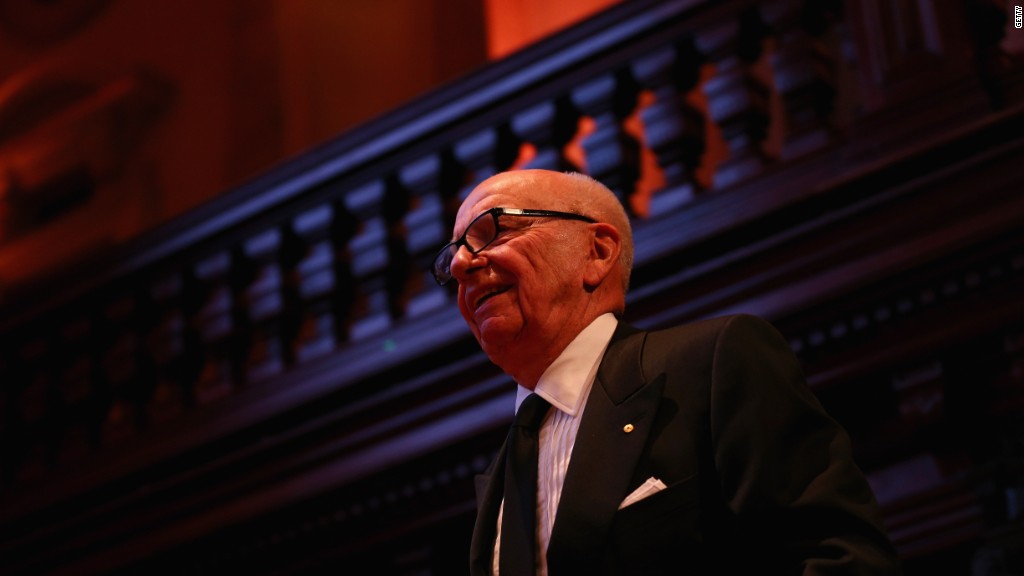 A lawyer representing women who have accused some of Fox News' biggest figures of harassment says it would be "irresponsible" of British regulators to allow parent company 21st Century Fox's acquisition of pay-TV group Sky.
Lisa Bloom and her client, the radio and TV personality Wendy Walsh, met Monday with officials from U.K. media regulator Ofcom to discuss allegations of sexual harassment and retaliation at the U.S. cable news channel.
"[We] came to London to meet with Ofcom because we want the British regulator to understand the corporate governance failures at 21st Century Fox," Bloom told reporters following her meeting with the regulator. "We both very strongly believe that Fox should not be allowed to take full ownership of Sky."
Ofcom is currently reviewing whether or not to approve Fox's purchase of Sky (SKYAY), in which it already holds a 39% stake.
The regulator could kill the deal if it decides that 21st Century Fox -- controlled by Rupert Murdoch and his sons Lachlan and James -- would not be a "fit and proper" owner of Sky.
Ofcom has a broad remit. It will consider "any relevant misconduct" in makings its decision, which is expected by June 20.
Accusations of sexual harassment against former Fox News boss Roger Ailes and former star host Bill O'Reilly have turned the spotlight on the Murdochs' next big acquisition.
Both Ailes and O'Reilly have left the network in recent months after receiving hefty payouts. Both have denied all the allegations against them.
Walsh has alleged that O'Reilly broke a promise to get her a job at Fox News because she rejected his advances.
Bloom said following the meeting that she told Ofcom about an "epidemic of sexual harassment and retaliation and allegations of racism rampant inside the Murdoch media empire."
"It's phone-hacking part two," she added, a reference to the hacking scandal at Murdoch newspapers that derailed the mogul's 2012 attempt to purchase Sky.
Related: Murdoch ambitions hang in balance amid Fox News investigations
21st Century Fox (FOX) said in a statement issued Monday that its "actions demonstrate its clear commitment to providing a positive, safe and inclusive workplace."
"The company's management has taken prompt and decisive action to address reports of sexual harassment and workplace issues at Fox News," it added.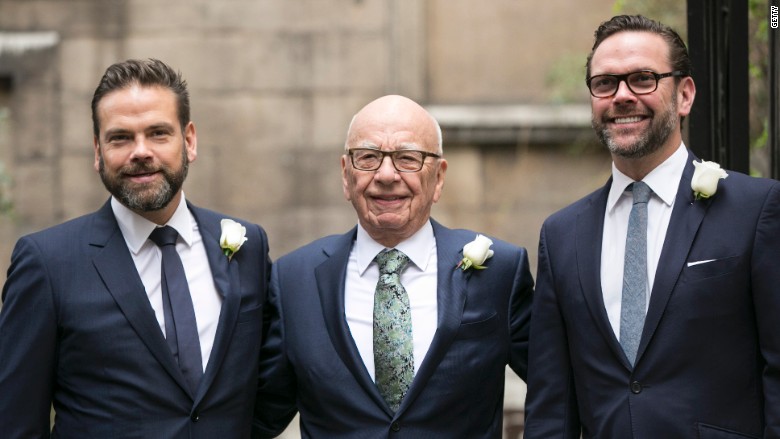 A second lawyer -- Douglas Wigdor -- will meet with Ofcom on Thursday to discuss allegations against Fox News made by 20 clients that he represents.
Wigdor, who is admitted to practice law in the U.K., has claimed that Fox "lacks proper internal controls."
In a letter to Ofcom last week urging it to block the Sky deal, Wigdor said Fox only launched an investigation after employees filed public lawsuits.
"I look forward to sharing the information that I have come to learn about 21st Century Fox through the dedicated men and women that I am privileged to represent," he said in a statement.
A spokesman for Ofcom said last week that the agency was "unable to provide details on any meetings."
The U.S. Department of Justice is investigating Fox News for possible misconduct, including whether it should have told shareholders about settlements with employees.
The U.S. Postal Inspection Service, which handles mail fraud and wire fraud, is also part of that investigation, four sources connected to the investigation told CNNMoney last month.