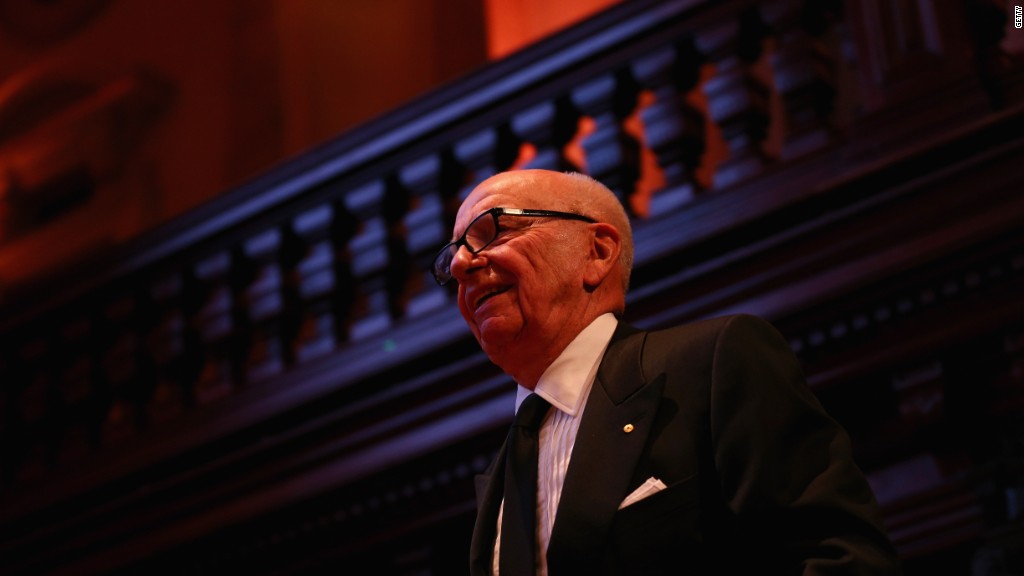 Rupert Murdoch may be about to say goodbye to another stalwart of his media empire.
Columnist Kelvin MacKenzie will leave British tabloid The Sun after making racially charged comments about a star football player, according to the Financial Times. The BBC and The Guardian carried similar reports.
It would be the latest in a series of departures from companies owned by Murdoch as he seeks to persuade regulators in Britain to approve his takeover of pay-TV provider Sky (SKYAY).
Mackenzie, the Sun's top editor for more than a decade until 1994, was suspended from the newspaper last month after comparing mixed-race footballer Ross Barkley to a gorilla.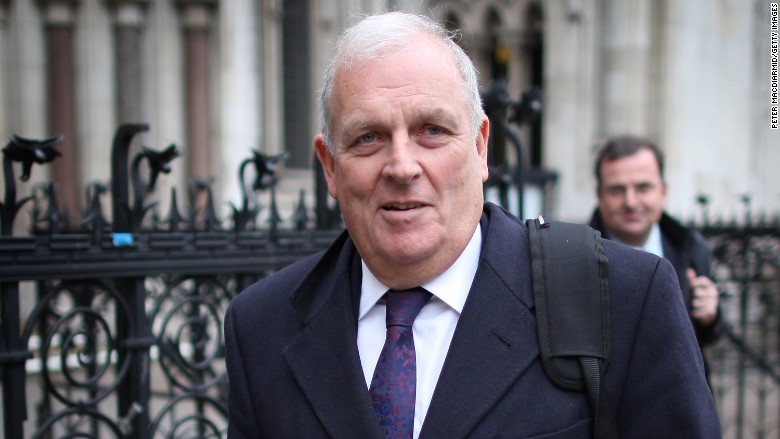 CNNMoney's attempts to contact MacKenzie were not successful. A spokeswoman for The Sun's parent company -- part of Murdoch's News Corp (NWS) -- said MacKenzie remains suspended, but declined further comment.
According to the Financial Times, the terms of his departure could be finalized in the next week. The Sun claims 7 million daily readers in Britain.
U.K. media regulator Ofcom is currently reviewing whether or not to approve 21st Century Fox's (FOX) purchase of Sky, in which it already holds a 39% stake.
The regulator could kill the takeover if it decides that 21st Century Fox -- controlled by Murdoch and his sons Lachlan and James -- would not be "fit and proper" owners of Sky.
Allegations of sexual harassment, racism, and retaliation at cable channel Fox News could influence Ofcom's thinking. The regulator will consider "any relevant misconduct" in making its decision, which is due by June 20.
Two favored Murdoch employees -- former Fox News boss Roger Ailes and former star host Bill O'Reilly -- have left Fox News in recent months after being accused of harassment.
Both have received hefty payouts, and denied all the allegations against them.
A third Fox News veteran -- network co-president Bill Shine -- resigned in early May.
Related: Lawyer for Fox News accusers says Sky deal must be blocked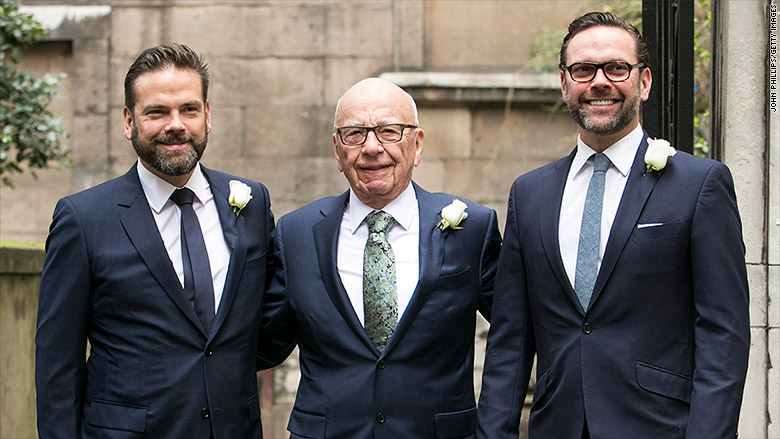 Lawyers representing two dozen former Fox News employees are meeting with Ofcom this week in London.
One of the lawyers, Lisa Bloom, said Monday that she had warned regulators about an "epidemic of sexual harassment and retaliation, and allegations of rampant racism" at the network.
"It's phone hacking part two," she added, a reference to the hacking scandal at Murdoch's British newspapers that derailed his earlier attempt to purchase Sky in 2012.
A second lawyer -- Douglas Wigdor -- will meet with Ofcom on Thursday to discuss allegations made by the 20 current or former Fox employees that he represents.
Related: Murdoch ambitions hang in balance amid Fox News investigations
The BBC asked Murdoch if he was concerned about the Ofcom review as he left his offices in New York on Monday.
Murdoch responded by saying: "Nothing's happening at Fox News. Nothing, OK?"
"Fox News is getting record ratings ... so I'm not worried at all," he added.
The U.S. Department of Justice is investigating Fox News for possible misconduct, including whether it should have told shareholders about settlements with employees.
The Postal Inspection Service, which handles mail fraud and wire fraud, is also part of that investigation, four sources connected to the investigation told CNNMoney last month.