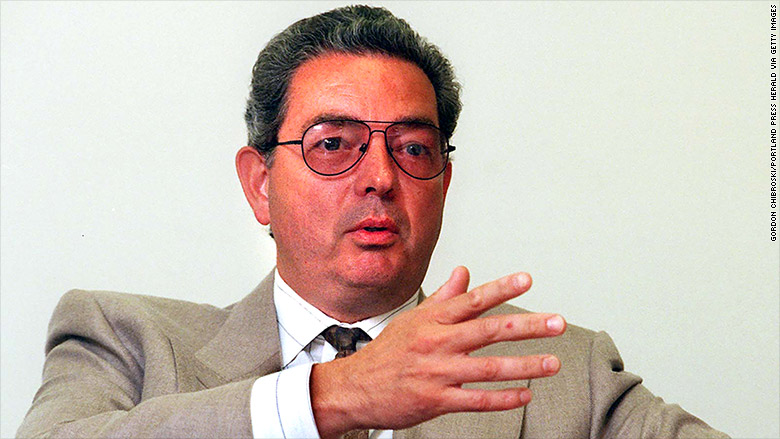 The name Sinclair Broadcast Group may not be as familiar to Americans as Fox News, Rush Limbaugh or Breitbart, but make no mistake: it has long been an influential force for Republican politicians and political candidates, including Donald Trump.
Now, thanks in no small part to Trump's victory in November, it is poised to grow even more powerful.
On Monday, Sinclair announced a $3.9 billion deal to acquire Tribune Media. If approved, that deal would add more than 40 local television stations to the roster of 173 Sinclair already has across the country. If Sinclair's history is any guide, these stations may become more conservative.
As America's biggest local television owner, Sinclair's total household reach was already hitting the 39% cap imposed by the Federal Communications Commission, effectively barring it from further acquisitions.
But the FCC, under chairman Ajit Pai, newly appointed to that post by Trump, has moved to reinstate an archaic rule known as the "UHF discount" that allows broadcasters to understate their overall reach. Industry expectations are that Sinclair's acquisition will be approved.
That will no doubt satisfy David D. Smith, Sinclair's growth-driven executive chairman who is responsible for the company's meteoric growth over the last two-and-a-half decades.
When Smith and his brothers took over their father's television company, in the early 1990s, it consisted of three local stations in Baltimore, Pittsburgh and Columbus. With David as president and CEO, the Sinclair Broadcast Group blossomed to 59 stations in less than a decade. By 2014, that number had nearly tripled to 162. (Smith stepped down earlier this year and became executive chairman.)
As Sinclair expanded across the country, so too did its conservative programming. Its ideological bent first came under scrutiny in 2004, when it sent a reporting crew to Iraq with the expressed intention of finding more positive stories about the war there. During the presidential election that year, it announced plans to air an hour-long special attacking Democratic nominee John Kerry. Sinclair's Washington bureau chief protested the special, telling NPR it was "biased political propaganda." He was subsequently fired.
Today, local television stations owned by Sinclair that were once apolitical have grown more conservative. From KOMO 4 News in Seattle, Washington, to WJLA 7 in Washington, D.C., there has been an increase in political news and programming, including the addition of shows like "Full Measure with Sharyl Attkisson" to "The Right Side with Armstrong Williams." Sinclair has also added reliably conservative political analysts like Mark Hyman, a former Sinclair executive, and Boris Epshteyn, a former Trump spokesperson. Many nightly news broadcasts have taken a more conservative tone, as well.
The influence of such changes is significant, especially in swing states. For all the growth of digital media, more Americans still get their news from local television than any other platform, according to a 2016 Pew Research survey. 46% of respondents said they got their news "often" from local TV, compared with 38% who said they often got news online and 31% who said they often got news from cable.
Jared Kushner, Trump's son-in-law and adviser, was no doubt aware of local television's influence when he struck a deal with Sinclair to secure more favorable coverage for his father-in-law during the 2016 presidential campaign.
In December, Politico reported that the two sides had reached an agreement wherein the Trump campaign would give Sinclair greater access to the candidate if they agreed to air his interviews without any commentary. (Sinclair said there was nothing abnormal about the deal: "Our promise was to give all candidates an opportunity to voice their position and share their position with our viewers," Scott Livingston, vice president of news, said at the time.)
Sinclair did not respond to multiple requests for comment for this story. Stations owned by both Sinclair and Tribune are affiliates with CNN's Newsource, a newsgathering and distribution service.
Whatever the case, Sinclair is now benefitting from having Trump in office. Two months before his victory, the FCC had voted to do away with the "UHF discount" on the grounds that it no longer applied in the digital age. Overnight, Sinclair's total reach jumped from 22% to just under 39%, threatening to preclude further growth.
The dissenting voice on that vote belonged to Pai, who then served as Republican commissioner under the Obama-appointed chairman Tom Wheeler. Among Pai's concerns was the fact that large television companies "will not have the ability to purchase television stations in any new market."
Four months later, Trump named Pai chairman of the agency.