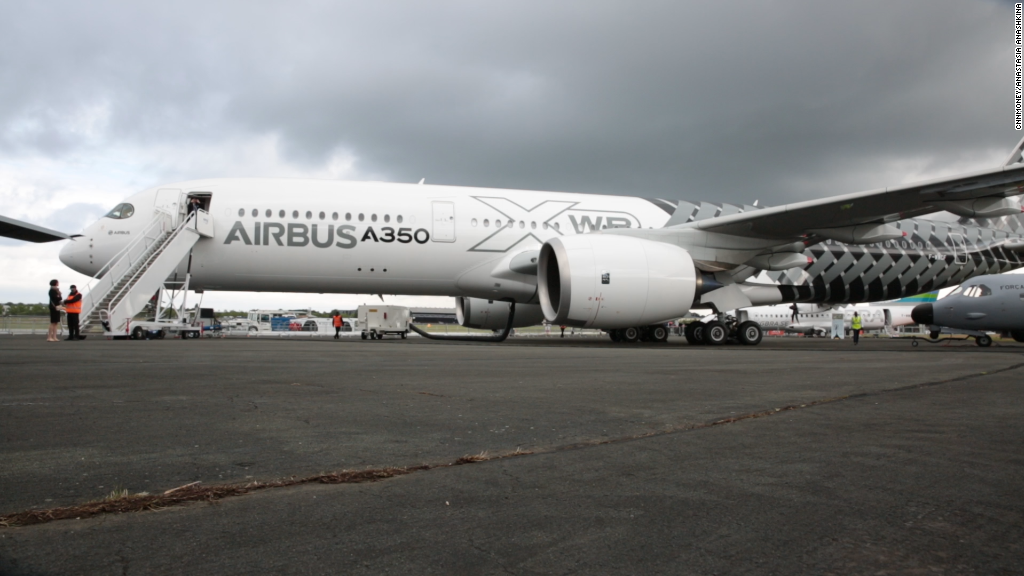 Boeing thinks it has gotten a step up in its decades-long rivalry with Airbus. But Airbus, the European aerospace giant, has other ideas.
Airbus is talking to airlines about possibly upgrading its popular single-aisle airliner, even before Boeing's plans for a competing plane have gotten off the drawing board.
Neither company has any orders for the new jets -- those could be years away. The industry keeps a close eye on what the two giants are doing behind the scenes as they formulate their plans.
Boeing is considering a new small twin-aisle jet that it would deliver by 2025. It would be called the 797.
And Airbus is looking to counter with major upgrades to its biggest single-aisle A321neo jet, according to four people familiar with Airbus' plans.
Related: Boeing chases airlines for stretch 737
The two companies are fighting to win the business of airlines that want an inexpensive midsize airliner that can seat between 225 and 265 people and fly up to 5,000 nautical miles, or eight to ten hours. Such a design could hold the key for low-cost airlines to take their flying global.
Planes like that aren't as sexy as a 600-passenger superjumbo A380 or a Dreamliner. But Boeing and Airbus think those kind of aircraft will account for a significant part of the market for decades to come.
The upgraded Airbus would have new wings, the same advanced engines as the 797, and a longer cabin than its A321neo. It would seat more than 240 and be able to fly longer distances than the current A321neo.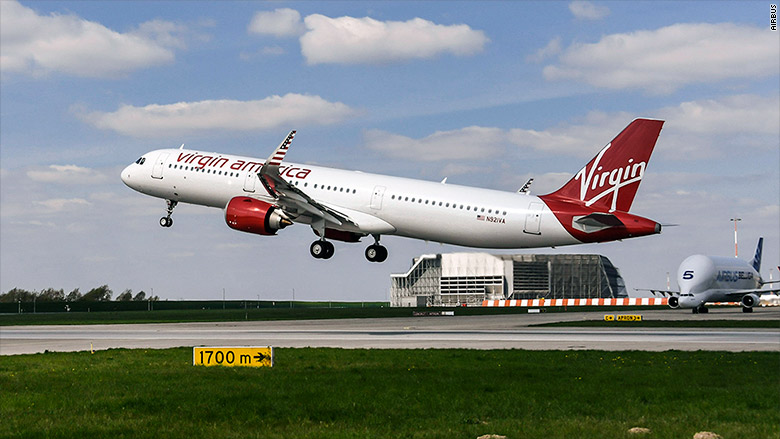 Airbus has cut into Boeing's market share with the A321neo. Boeing wants to reverse the trend.
Boeing chief executive Dennis Muilenburg said last month the company is still assembling its business case for developing a new 797, which analysts say could reach $15 billion.
For Airbus, upgrading the A321neo would cost billions less than Boeing might spend on its new plane. That means Airbus would be able to undercut Boeing on price.
The key to the next move by Airbus is a breakthrough in manufacturing.
The new wings would be made from lightweight carbon fiber.
But Airbus wants to simplify the process, nixing slow and expensive high-pressure ovens called autoclaves. Airbus is closely watching Russia for clues, where the country is developing its own western competitor with advanced manufacturing.
"We constantly look at our options," said Stefan Schaffrath a spokesman for Airbus.
Details of Airbus's plans were first reported by Reuters.