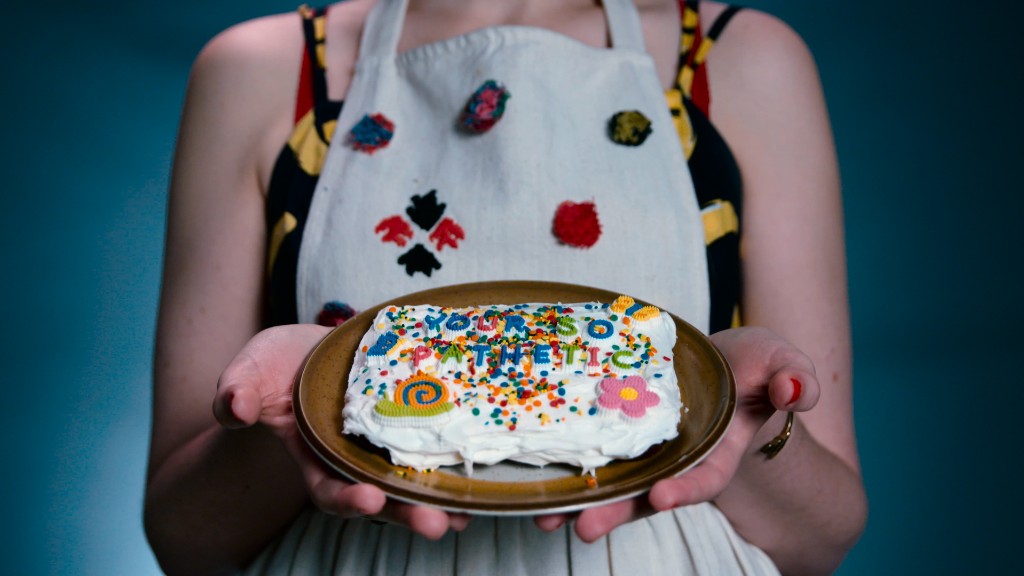 Let them eat cake ... and their cruel words.
That's one woman's approach to dealing with trolls.
Kat Thek, founder of Troll Cakes, is turning unsavory online comments into cake decor.
Online harassment is pervasive: Nearly half of internet users have experienced harassment or abuse online. And 27% of Americans say they've stopped themselves from posting something online for fear of being harassed.
So Thek is whipping up chocolate cakes in her Brooklyn apartment with a troll's nasty comment colorfully spelled out. For $35, she'll drop it in the mail with a printout of the original comment.
That option is largely for the trolls you know. For the anonymous harassers, you can pay $65 and Thek will attempt to track down the troll's home address, something she said has been surprisingly easy.
"It becomes funny when you think about how misdirected and bizarre this anger is and you redirect it in a similarly bizarre, but cheerful, way -- like putting it on a cake," Thek said. "It's an adult having a tantrum"
Thek also has a special offer: For $30, she'll send one of Trump's tweets to the White House.
Related: 1,100 strangers showed up at his home for sex. He blames Grindr.
Thek, who works as a copywriter, said she's been mulling the idea for Troll Cakes for some time. But it wasn't until seeing a woman harass Dolly Parton on her Facebook (FB) page ("Your Momma be so disappointed") that she sent the first troll cake. That was just over three weeks ago; since then, she's received "dozens" of orders through her website.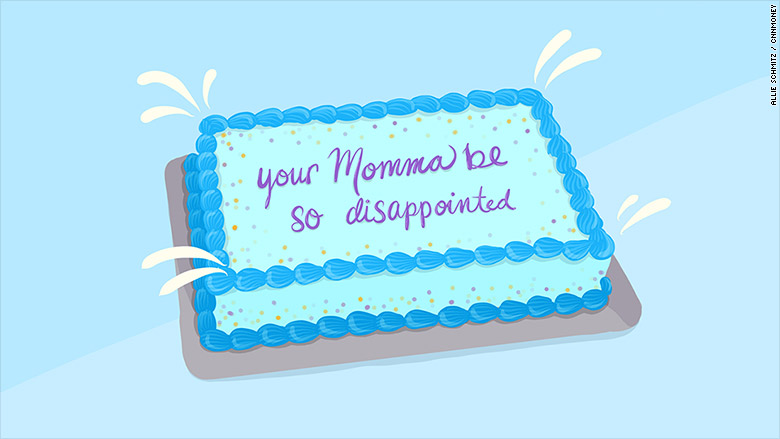 "I felt a little weird sending a mean cake to a grandma, but she said that to Dolly Parton!" said Thek. "There's no way anyone is disappointed by Dolly Parton, especially her mother. Also, she's 71 years old. That's just crazy. So, I was like, 'That's going on a cake.'"
Spewing racist rants, death threats, and downright offensive opinions has become a new normal on platforms like Facebook and Twitter. Tech companies and law enforcement have notoriously lagged behind when it comes to keeping people safe online.
Thek preserves the original spelling of comments on cakes, typos included. But she said she does censor some of content from appearing on cakes, especially anything that suggests violence. An example: "I know where you live and I'm gonna kill you." "That's not really a cake troll, that's like a police troll," Thek said.
Even for Thek, viewing negative internet comments can take a toll.
"It's a little heartbreaking to read in the things people say to others. Some of these people will make multiple fake accounts and just smother a person with negativity. It's kind of mind boggling."