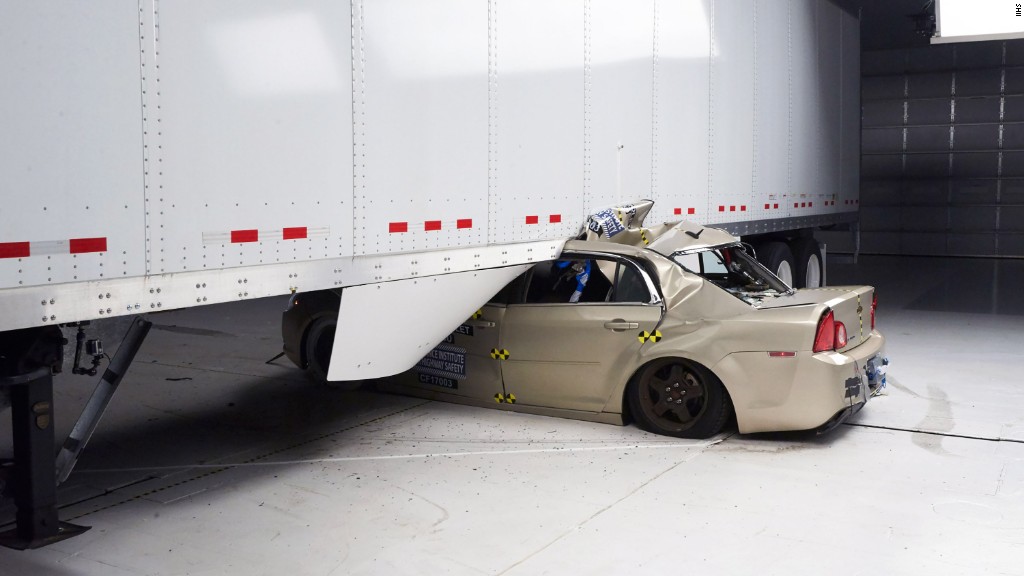 There are few road accidents more deadly than when a car crashes into the side of a huge tractor-trailer truck.
That danger could be significantly reduced, according to the insurance Institute for Highway Safety, an auto safety group funded by insurers.
The group released test results Wednesday indicating that strong side guards on semi trailers could prevent many of the deaths that result from these sorts of crashes. They are called "under-ride" crashes and they happen when the car's hood slides under the trailer, allowing the windshield, and the occupants behind it, to smack into the trailer.
The insurance institute estimates that under-ride occurs in roughly half of the fatal crashes between cars and trucks. That works out to about 750 deaths in 2015, according to the institute's statistics.
The group believes the government should require truck makers to add side guards to their vehicles. The insurance institute hasn't formally petitioned the government for such a rule, while it conducts more research.
The insurance institute conducted crash tests of the AngelWing side guard, which is reinforced with metal ribs. It prevented a car going 35 miles an hour from sliding under a high trailer. Another type of side skirt, designed only to prevent air from going under the trailer, could not stop a car from going under.
"Our tests and research show that side under-ride guards have the potential to save lives," said David Zuby, the insurance institute's executive vice president. "We think a mandate for side under-ride guards on large trucks has merit, especially as crash deaths continue to rise on our roads."
A 2012 study by the Institute found that strong under-ride guards on the sides of trucks could reduce injury risk in almost 90% of side crashes into tractor-trailer truck trailers.
Related - These SUVs have lousy headlights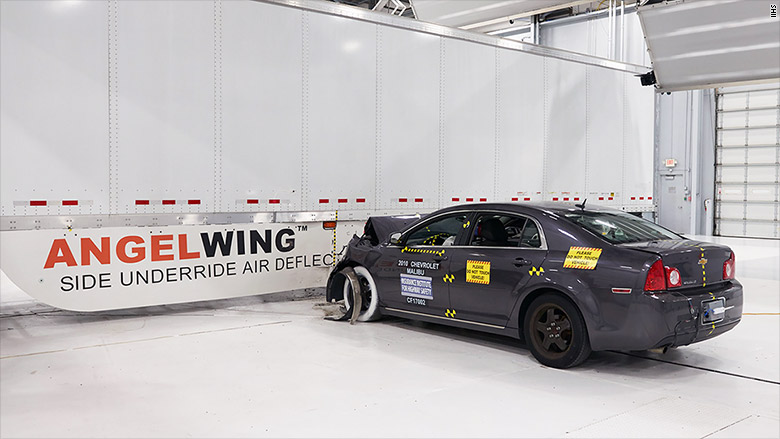 Trucks already have under-ride guards on the back of trailers, but those metal bars, as currently required by regulators, are not strong enough, according to insurance institute spokesman Russ Rader said.
The group asked federal regulators in 2011 to improve those rear guards, and the National Highway Traffic Safety Administration later began the process for changing the rule. So far, though, no new rule has been enacted.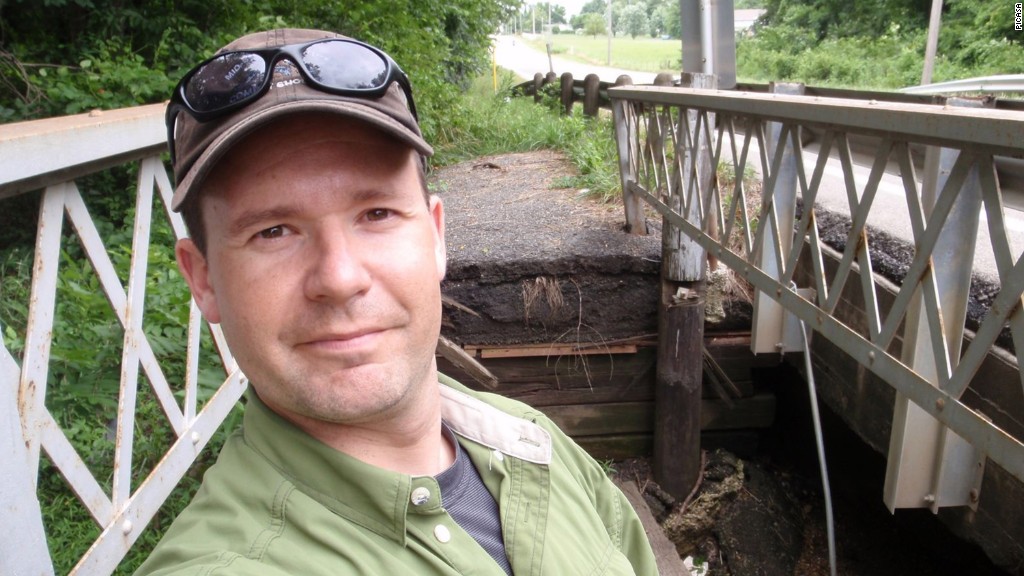 Probably the best known crash involving trailer under-ride was that of Tesla driver Joshua Brown who died when his car struck a truck trailer from the side on a Florida highway. Brown never hit the brakes. His car was traveling at about 65 miles an hour at impact.
The roof was sheered off his Tesla Model S as it traveled under the trailer and out the other side. There is no guarantee that side guards like those tested by the insurance institute could have saved his life in an impact that violent.
The insurance institute hasn't tested side under-ride guards at speeds anywhere near as fast as Brown was going.