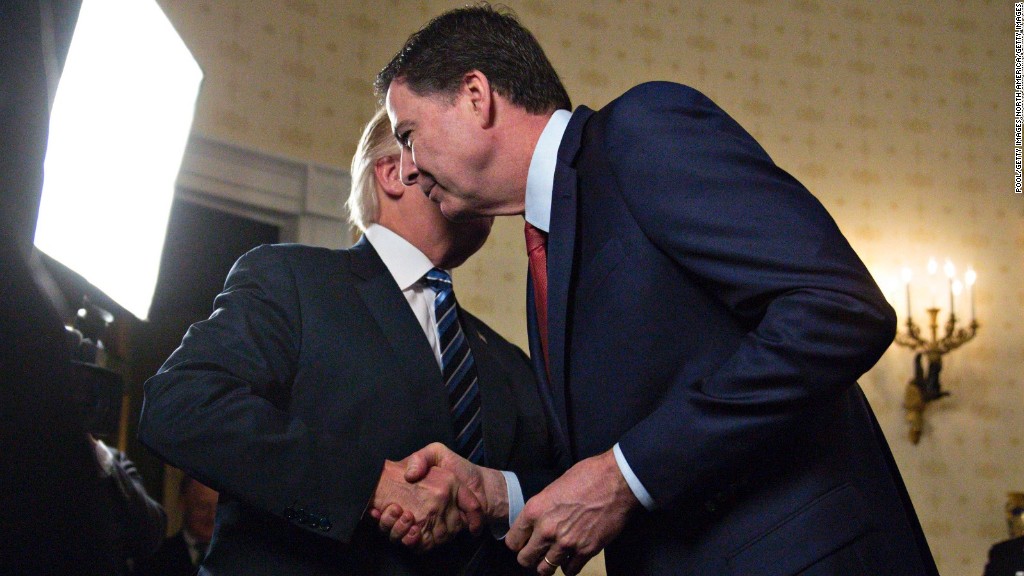 President Trump hasn't given any interviews or held any public events in almost a week. But he is scheduled to sit down with NBC's Lester Holt on Thursday afternoon.
With Trump's firing of FBI director James Comey sending shock waves across Washington, NBC has lucked into the most consequential interview of Trump's presidency.
When the interview booking was announced on Monday, Holt and his colleagues had no idea that Comey's ouster was imminent.
The main news peg for the interview was thought to be last week's health care vote in the House.
But now, with Comey's firing garnering wall-to-wall coverage, the stakes are higher.
Thursday's sit-down could be the biggest interview of Trump's young presidency and the biggest interview of Holt's career.
When the Comey news broke on Tuesday, there was social media chatter that Trump might try to back out of the interview taping.
But as of Wednesday morning, NBC and its cable news channel MSNBC were still promoting it.
MSNBC ran as promo in the lower right hand corner of the screen touting the "exclusive interview."
The taping is scheduled to happen at the White House on Thursday.
Before the Comey news broke, NBC was planning to air the first excerpts on Holt's "NBC Nightly News" Thursday evening, with more to come on Friday's "Today" show.
It's possible that NBC will now release a clip as soon as the interview happens.
Holt has some familiarity with high-pressure situations involving Trump. He moderated the first general election presidential debate last fall and received high praise for his questioning of both Trump and Hillary Clinton.
Trump's last network TV interview was with CBS anchor John Dickerson on the occasion of Trump's 100th day in office.
The interview was taped on Saturday, April 29. Trump abruptly stopped answering Dickerson's questions and motioned for him to leave when Dickerson asked questions about wiretapping. But other portions of the interview went smoothly.