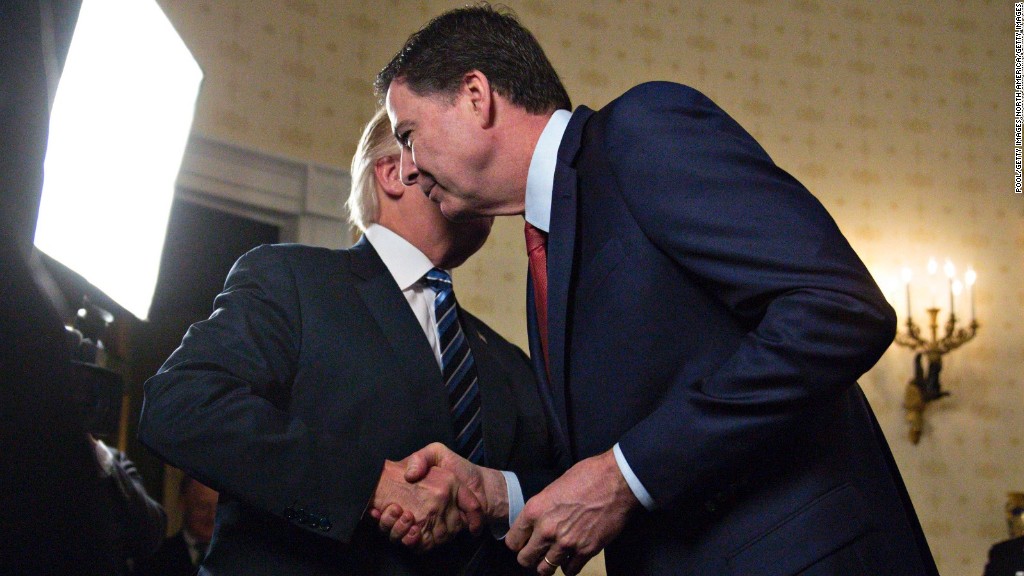 When a White House makes a major, controversial decision -- such as, say, firing the director of the FBI -- it usually follows by putting out its best spokespeople to explain it.
But on Wednesday, White House Press Secretary Sean Spicer will not conduct the White House press briefing. Instead, that job will fall to deputy press secretary Sarah Huckabee Sanders, who conducted her first briefing just last week.
That means Spicer will not be the one to address the many questions surrounding Trump's firing of FBI Director James Comey, as well as the FBI investigation into potential ties between the Trump campaign and Russia.
The White House said Spicer is missing the briefing because he will be at the Pentagon for the remainder of the week on duty with the Navy Reserve, with which he has served for nearly two decades. His duty assignment is the media staff of the Chairman of the Joint Chiefs. "All previously scheduled," White House communications director Mike Dubke told CNN.
Meanwhile, Counselor to the President Kellyanne Conway, a once-ubiquitous presence on cable news, who made several appearances in the hours following Comey's firing, was as of Wednesday morning traveling in New England for her work addressing opioid abuse.
That leaves the public explanations for Comey's firing to Sanders.
Sanders, who is the daughter of former Arkansas Governor Mike Huckabee, led her first White House press briefing last Friday.
-- CNN's Sara Murray and Barbara Starr contributed reporting.