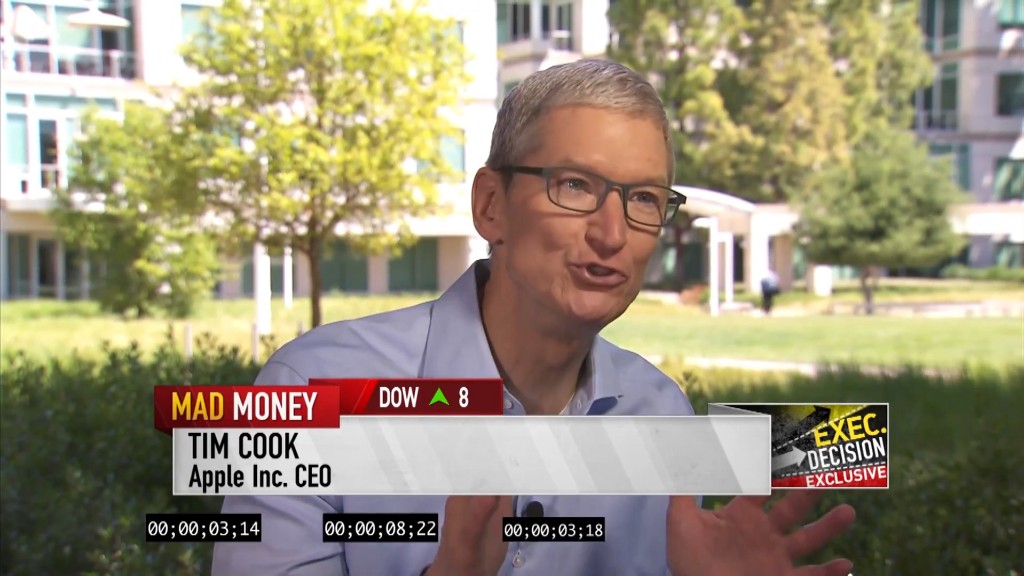 Apple is investing an additional $1 billion in its data center operations in northern Nevada, the company announced at a Reno city council meeting on Wednesday.
The original deal, struck five years ago, gave Apple a record-setting tax break for opening up shop in the area. Apple (AAPL) promised to invest $1 billion in the area over 10 years. The various sales and property tax abatements, originally valued at $89 million, will carry over to new investments.
"Five years ago, we announced in this very room a billion dollar investment in northern Nevada," said Apple's Mike Foulks at the meeting. "We're excited to announce today that Apple will be increasing our investment in Nevada by $1 billion."
Related: How Tesla caused home prices to soar in this Nevada town
The company is also buying a 27,000-square-foot lot in downtown Reno, where it will build a $4 million warehouse for purchasing and receiving. The city council was voting on a small part of the plan that would allow Apple to purchase rather than rent the lot.
When completed, the warehouse would only have office space for 15 people, according to Foulks. Though located in a tourism district, it would be closed to the public and highly secured due to the millions of dollars in goods going in and out. However, Foulks said the building would be "beautiful," with signature Apple architecture flourishes and landscaping. He said the company even agreed to add external Apple signage, which is not typical for these types of buildings.
"We really want to make sure that this is not an island downtown with things around it that don't fit," said Foulks.
Related: Apple has a quarter-trillion dollars in cash
Foulks also said Apple would have a continuous stream of construction projects employing 300 to 400 people in the area to help avoid the boom and bust of construction jobs.
Apple currently has more than 700 employees in Nevada, which is also home to the company's largest solar investment. Apple said in a statement that it plans to hire 100 employees with this latest expansion.
Council members credited Apple with inspiring other tech companies to move parts of their operations to the area, like the Tesla (TSLA) factory outside of Sparks, Nevada.
But not everyone was in favor of letting Apple expand its footprint in Reno.
"I am not going to support this deal and amendment," said the lone nay vote, councilwoman Jenny Brekhus. She was concerned with the large number of tax incentives offered to the company.