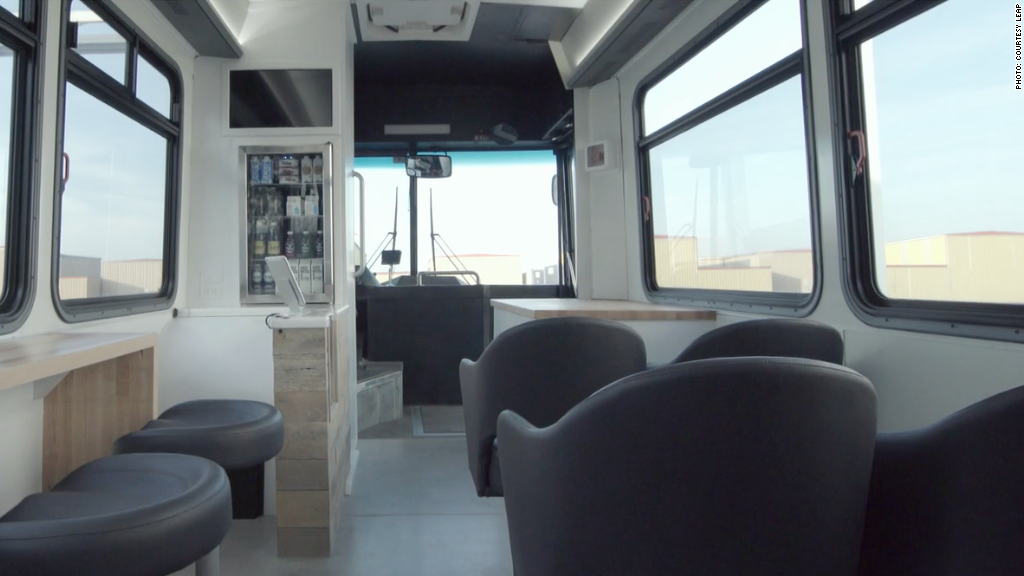 Travel startup Citymapper is turning its attention to the humble public bus.
The small tech firm -- known for its popular mapping app -- launched a temporary bus route in London this week to test systems designed to make buses more responsive to big-city needs.
Citymapper has only been around for five years, but has built a reputation for efficiently guiding travelers from Point A to Point B across roughly 40 cities around the world.
It says its next step is to make public transportation systems themselves more flexible and efficient. It's starting with three mini-buses running a circular route in central London.
Related: Hyperloop: Transportation nirvana, or a pipedream
"When we studied the existing public transit routes, we realized that they don't always serve people best, nor evolve quickly enough to accommodate changes in the city," it said in a statement.
The startup is collecting data on travel times, scheduling, passenger numbers and traffic. Screens on the buses show passengers the routes and estimated arrival times.
There's also a data-driven system for the driver.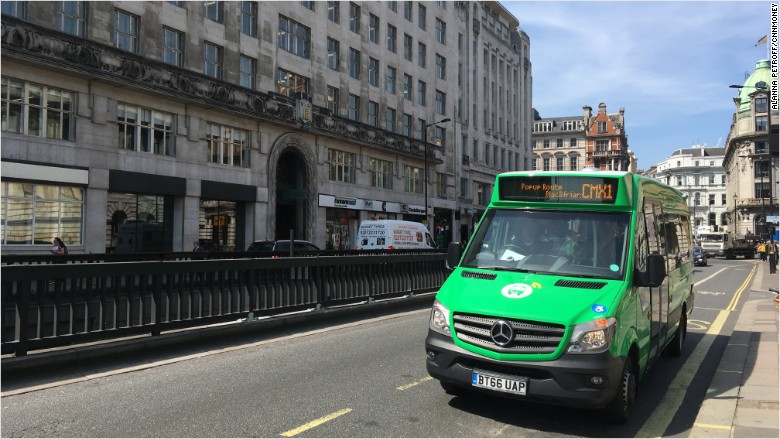 Citymapper doesn't want to become a bus operator. Instead, the idea is that its data and analytic skills could be useful to companies and cities that operate large transportation networks.
CNNMoney hopped on one of the buses Wednesday and found it full of Citymapper enthusiasts who came to see the new bright green vehicles.
At the center of the crowd was Citymapper president Omid Ashtari, who said that running this service was the best way to learn how to improve transportation systems.
"Things need to be tried out for us to make any progress," said Ashtari. "We are not trying to run a [bus] service."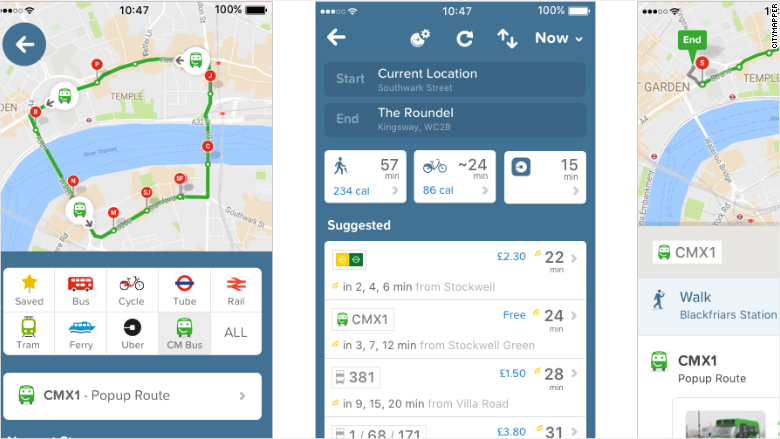 Related: Can Trump make public transit great again?
Ashtari said his goal is to sign partnership agreements with cities like London, Singapore, Paris and New York. The company's app is very popular, but it does not generate significant revenue.
"Citymapper have some very interesting ideas and we're in discussion with them about how they might work in London," said Michael Hurwitz, the director of transport innovation at Transport for London. "We are very much open to new ideas and are actively engaging tech companies."