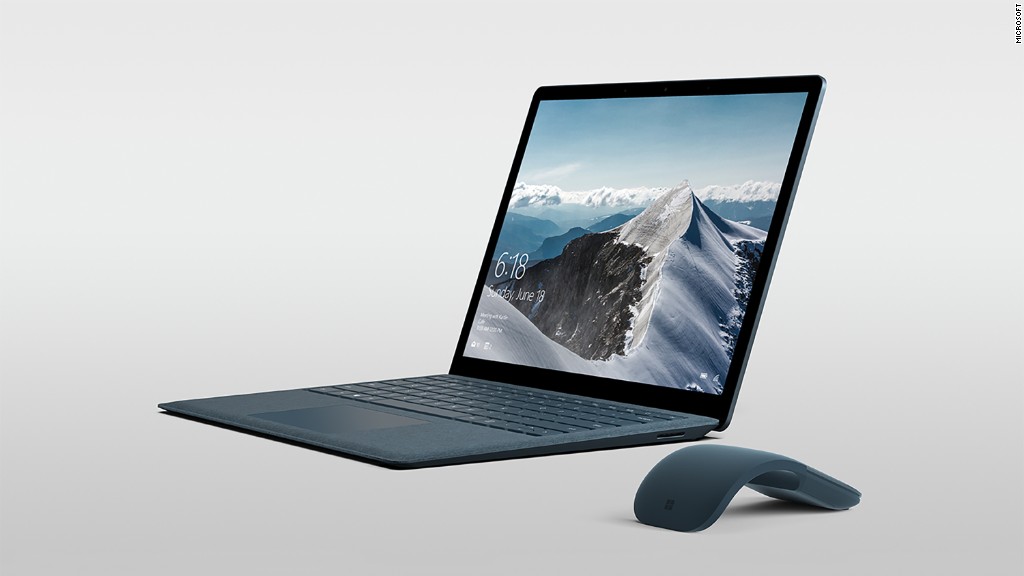 Last year, Microsoft made a big fuss about bots. At this year's Build, the company's conference for developers, it was all about AI, voice assistants and ... not leading us into a tech dystopia.
Creating the future responsibly
Lately, tech CEOs have waded into politics during their conference keynote addresses. Microsoft CEO Satya Nadella didn't mention any current events when he took the stage Wednesday morning in Seattle, but he did wax poetic about the responsibilities of technology.
"There are unintended consequences of technology," said Nadella. "I do believe that it is up to us to ensure that some of the more dystopian scenarios don't come true."
He said there are steps that companies and developers can take to avoid "1984" or "Brave New World" scenarios. His vague plan includes empowering more people with technology and using it as an instrument for inclusive growth. Developers and companies should also be accountable for the algorithms and programs they create, said Nadella.
However, later in the keynote, Microsoft (MSFT) demoed a big brother-like workplace safety program that constantly monitors employees on video. It uses AI to identify safety infractions, like someone picking up a tool they're not authorized to use.
Windows 10 is halfway there
Windows 10 is now running on 500 million devices, according to Nadella. That puts it just halfway to Microsoft's ambitious goal of running on one billion active devices by mid-2018. The company has previously toned down expectations for when it would actually hit the goal, which was originally announced two years ago.
Cortana comes for Alexa
Microsoft's vision of the future includes a digital assistant that works across all devices. Its assistant Cortana is now used by more than 140 million people every month.
In a demo of what's next for the tool, Cortana tackled the usual reminder and direction skills we've come to expect from a tool like Siri and Alexa. But it also detected what device it was on -- in a car or phone versus a computer -- and changed its behavior accordingly.
The company announced another speaker partnership for Cortana, the latest attempt to mimic the Amazon (AMZN) Echo's successful formula. HP (HEWLET) and Microsoft are working on a Cortana speaker. Harman Kardon announced a similar partnership with Microsoft earlier this week. Microsoft hopes to spread Cortana far and wide by making it available to a number of third party device manufacturers.
Like Amazon, Microsoft is launching "skills" for Cortana, which are just third-party apps that developers can make for the assistant. Early skills include a Dark Sky weather tool, recipes from The Food Network, and a way to order Domino's pizza.
Microsoft is all about AI too
Every big company is diving into artificial intelligence. Microsoft demonstrated various tools it's building that use AI and machine learning. The technology could eventually change every Microsoft product from Office to the XBox.
One example shown on stage is the innocuous sounding Video Indexer. It can analyze videos and pick out information like faces, text, and even people's moods. The potential applications of this type of technology are broad. One use is potentially flagging controversial video content, a problem that's plagued services like Google's (GOOGL) YouTube and Facebook (FB) in recent months.