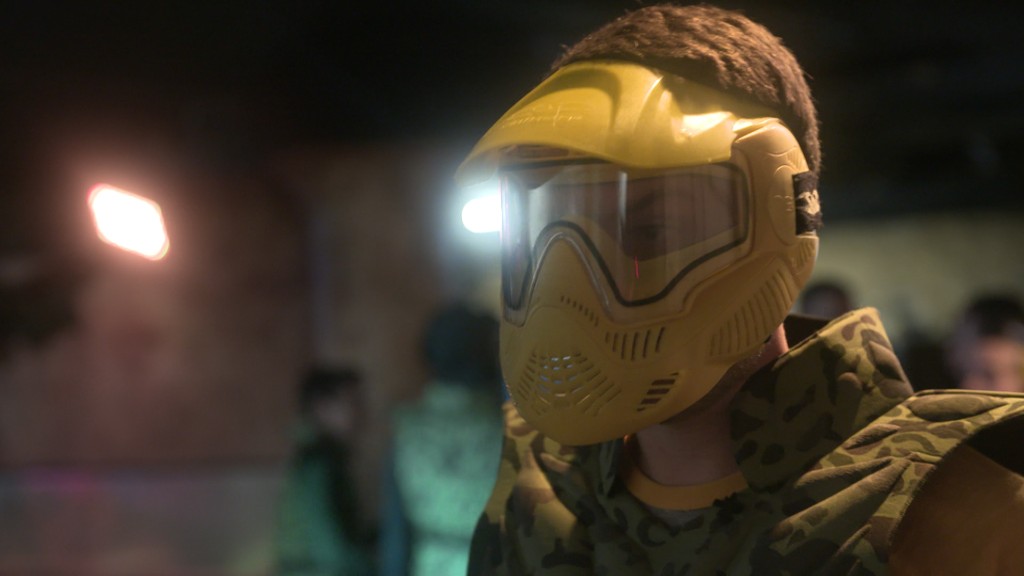 Snap, crackle, drop.
Snap (SNAP), the parent company of Snapchat, whiffed on sales numbers and posted a staggering loss in its first earnings report since going public in March.
The company reported a net loss of $2.2 billion (yes, with a "B") for the quarter, due in large part to $2 billion in compensation costs tied to going public. Even without that one-time cost, however, Snap's loss doubled from the same quarter a year earlier.
Snap posted sales of $149.6 million for the March quarter, far below Wall Street estimates. Its user numbers also came in light. Snap had 166 million daily active users in the March quarter, an addition of just 8 million from the previous quarter.
Its stock fell as much as 25% in after hours trading Wednesday, erasing nearly all the gains since it went public at $17 a share.
Evan Spiegel, Snap's secretive 26-year-old CEO, told analysts on a conference call that he thinks about user growth "through the lens of creativity."
"The more that we can remove friction from this creative process, the more that people want to use this service, and that's our strategy," Spiegel said.
The vague response did little to ease Snap's nosediving stock.
Ever since Snap publicly filed its IPO paperwork, there have been concerns about the young company's mounting losses, lofty valuation and the lack of voting rights for shareholders.
But leading up to the earnings report, all eyes were on the one deadly sin for an Internet company: slowing user growth.
"The No. 1 question we receive about Snap is can it sustain its user growth and how big can it be," Ralph Schackart, an analyst with William Blair, wrote in an investor note this month.
Snapchat added just five million daily active users in the final three months of last year, down from at least 10 million added in each of the previous four quarters. That slowdown coincided with Facebook (FB)-owned Instagram launching a Snapchat copycat feature.
Related: Meet Snapchat's billionaires and millionaires
In the IPO filing, Snap repeatedly said its user numbers and engagement "can be lumpy and unpredictable."
Facebook's fierce competition with Snapchat has only heated up in the months since Snap's IPO. Facebook has now launched Snapchat-like camera features in Messenger, WhatsApp, Instagram and its flagship app.
All the copying appears to be paying off for Facebook. Instagram revealed last month that there were more than 200 million daily active users for Instagram Stories, its Snapchat clone -- or more than the number of daily users for Snapchat itself.
"I think we were a little bit late to the trend initially around making cameras the center of how sharing works," Facebook CEO Mark Zuckerberg said on an earnings call this month, without naming Snapchat. "But I do think at this point, we're pretty much ahead in terms of the technology that we're building."
When pressed on the call about competing with Facebook, Spiegel said he expects that "everyone is going to develop a camera strategy." Then he took a dig: "Just because Yahoo has a search box doesn't mean they're Google."
Just this week, Snap gave users the option to let their messages last indefinitely rather than disappearing after 10 seconds. The move could potentially make the service more intuitive to new users.
Snap also recently announced a new self-service advertising platform for brands in an effort to grow its ad sales business and begin making more money from the users it already has.
With its first earnings results, Snapchat risks suffering the same fate as its social media rivals.
Both Facebook and Twitter (TWTR) had plenty of hype around their IPOs only to crash after reporting earnings for the first time. Facebook was driven down by investor doubts about its ability to make money from mobile devices. Twitter was hurt by concerns about slowing user growth (sound familiar?).
Facebook eventually recovered; Twitter is still fighting to refute the Wall Street narrative.