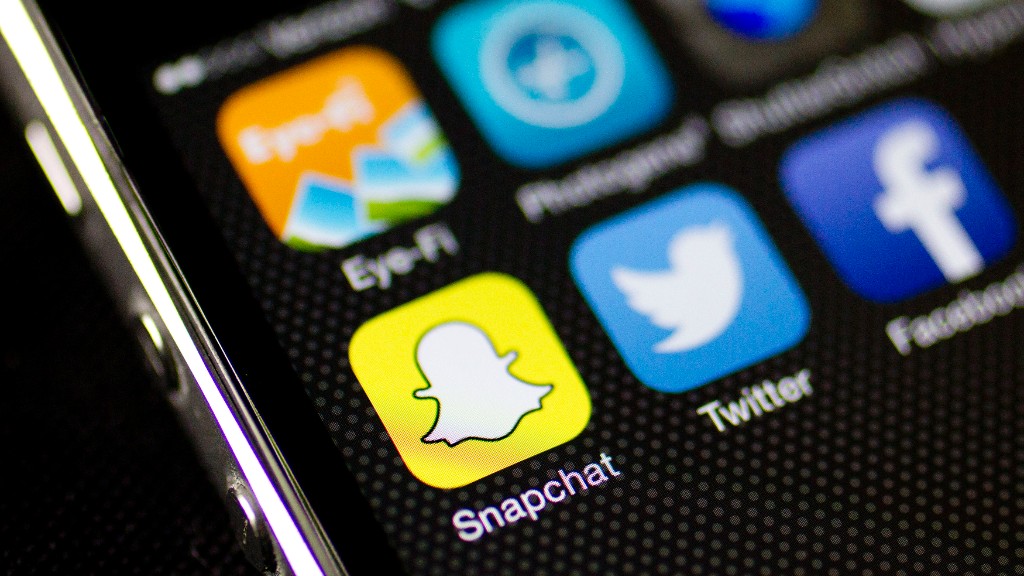 Snap's CEO didn't exactly make investor concerns disappear during his big Wall Street debut.
Evan Spiegel, the secretive 26-year-old CEO of Snapchat's parent company, participated Wednesday in his first earnings call since Snap's blockbuster IPO in March. The long-awaited moment came just as the building was lit on fire.
Snap's (SNAP) stock plunged as much as 25% in after hours trading Wednesday as the company reported steep losses, light user growth and lower sales than expected. That drop shaved off nearly all Snap's gains since going public.
Spiegel mostly avoided those issues in his opening remarks on the call and sounded a positive note. "Overall, I feel we have executed well on our priorities for this quarter: performance, quality and automation," he said.
The stock price barely budged from its lows as the call went on. It recovered slightly Thursday, but was still down nearly 20% by midday.
"He was polished in delivery, but the color commentary was more limited than what we were looking for," says James Cakmak, an analyst who covers Snap for Monness, Crespi, Hardt & Co.
When asked what he was hoping Spiegel would say, Cakmak ticked off a long list, including details on Snap's product roadmap, competition, advertiser growth and user trends.
"So basically everything," Cakmak said.
Related: Meet Snapchat's billionaires and millionaires
Laura Martin, an analyst with Needham & Co, said Spiegel deserves a B+ for his first performance. She said he was "articulate," but appeared to avoid hard numbers and lacked some of the grandiose vision of a company like Facebook (FB).
"He's 26. He's a young kid," she said. "I think he has a vision for the company, but that's definitely juxtaposed against Mark Zuckerberg, who has a mission statement for Facebook's position on the planet."
Spiegel may not need or want to be Zuckerberg, but investors are betting on him to be something close to it.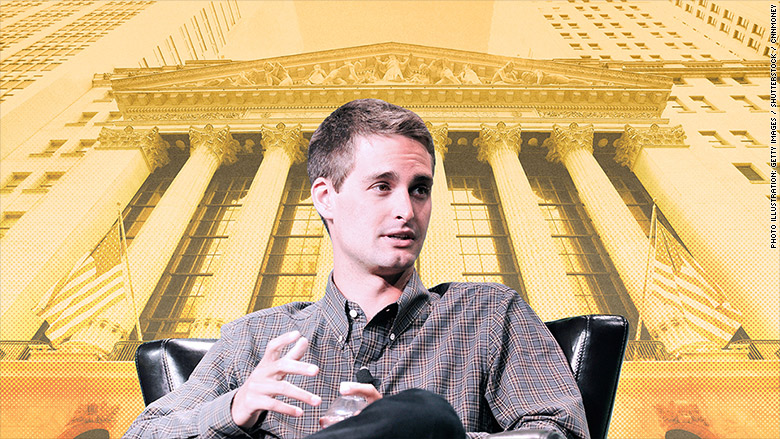 In the leadup to Snap's IPO, Spiegel was framed by investors and analysts as a product visionary. Snap gave Spiegel voting control over all stockholder decisions and paid him lavishly for his efforts.
In addition to his already sizable chunk of Snap's stock, Spiegel was given a bonus of more than 37 million shares for taking the company public. Just that bonus alone was worth more than $850 million based on Snap's closing price Wednesday.
Before Snap reported results, Spiegel was personally worth more than $5 billion from his stake in the company. Within an hour, his net worth had fallen by more than $1 billion.
You wouldn't know that from his comments on the call, however. The CEO's answers ranged from vague to cocky, according to analysts.
Related: One California high school just made millions from Snap's IPO
When pressed on Snap's lackluster user growth, a key concern among investors, Spiegel said the company thinks about the issue "through the lens of creativity and creation."
When asked about Snap's desire to go after a large audience, including "older demographics," Spiegel offered an anecdote about struggling to teach his grandma how to use email.
And in perhaps his most biting remark on the call, Spiegel shrugged off fierce competition and copying from Facebook by saying, "Just because Yahoo has a search box, it doesn't mean they're Google."
"He doesn't realize he's Yahoo and Facebook is Google in his analogy," says Michael Pachter, an analyst with Wedbush. "I thought that his comments came across as naively overconfident."
"However," Pachter added," I said the same about Zuckerberg early on, and I was wrong."
Rich Greenfield, an analyst with BTIG who asked the Facebook question that prompted Spiegel's withering response, put it a little differently.
"I think he has incredible confidence," Greenfield said. "Now he has to prove he can out-innovate anyone."