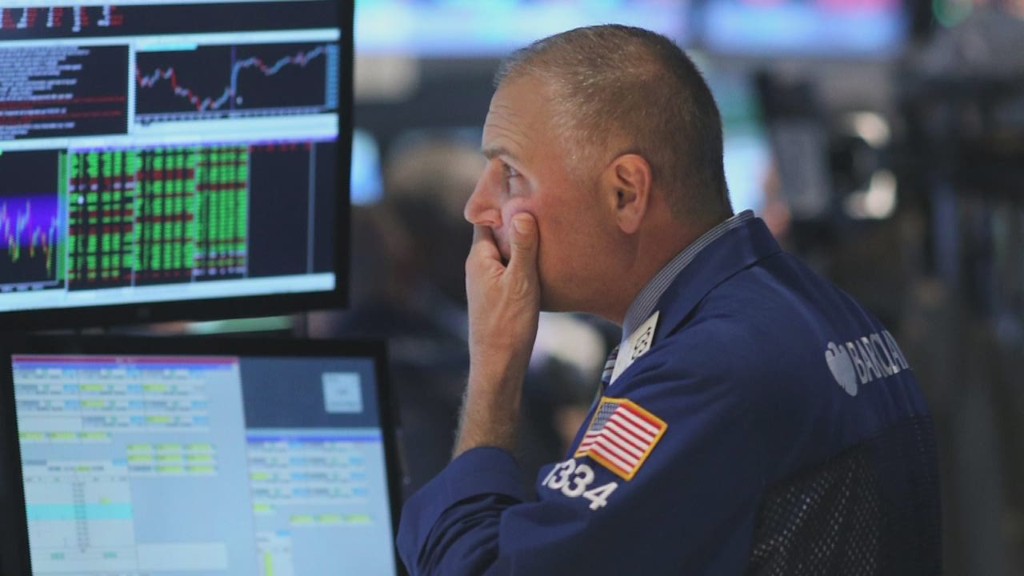 The market rally has taken a pause this week. Stocks have been relatively flat as the Trump circus in Washington continues to dominate the financial headlines.
But even though the Dow, S&P 500 and Nasdaq haven't moved substantially higher in the past few days, they are all still up since Inauguration Day and not far from all-time highs.
Wall Street remains upbeat about the Trump agenda. The promise of rolling back Obama-era rules on health care and banks, reforming the tax code and spending more to rebuild the nation's infrastructure to stimulate the economy has investors excited.
How excited? Despite the firing of James Comey and a general sense from the mainstream media that the Trump White House is in disarray, CNNMoney's Fear & Greed Index, which looks at seven measures of market sentiment, hit Greed levels this week.
The index was registering signs of Fear just a month ago, shortly after the Trump administration pulled its plans in late March for a vote in Congress to repeal and replace Obamacare.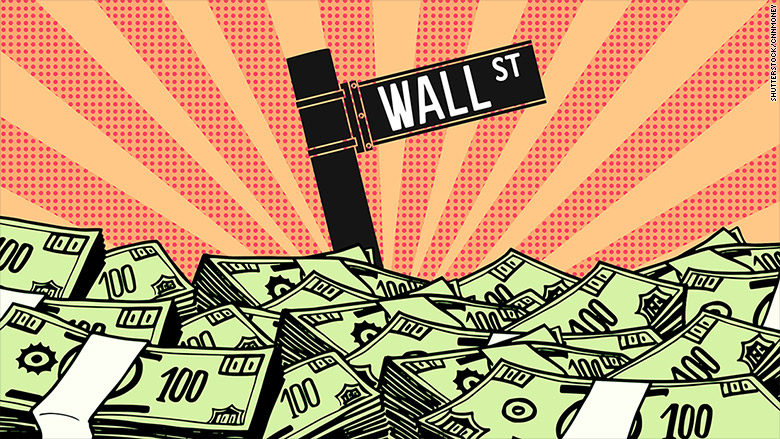 The Dow even went on an eight-day losing streak, its longest since 2011. Since then, Republicans in the House were able to push a new plan to dump the Affordable Care Act.
Corporate earnings -- particularly from tech companies -- have been strong as well. And Wall Street is brushing off the Comey/FBI drama.
The VIX (VIX), a gauge of market volatility that is one of the components of the Fear & Greed Index, fell to a more than two-decade low earlier this week.
Other parts of the Fear & Greed Index are flashing even more bullish signs.
More stocks are hitting 52-week highs than lows, for example. And investors are increasingly selling safe haven bonds to get back into stocks.
Ironically enough, traders and fund managers appear to be feeling an emotion that was one of the trademarks of President Obama's 2008 campaign -- hope.
Related: These stocks are getting left out of the Trump rally
Adam Abelson, chief investment officer of Stralem & Co., says investors are still hopeful Trump will fulfill his economic pledges, even though the current political reality would suggest that many of his plans could be pushed to later this year or even 2018.
"The allure of deregulation is strong," Abelson said, adding that many on Wall Street are clinging to the promise of what Trump might eventually do. "Hope is a powerful thing these days."
Abelson notes that despite all the incendiary Trump tweets attacking Corporate America over the past few months, Trump is still viewed as being an ally to large companies and Wall Street.
"Everything Trump represents is great for big business and investors," Abelson said.
But he added that it's still not clear whether this optimism will help average Americans, many of whom voted for Trump because they felt he could get the job market and overall economy to improve at a faster pace.