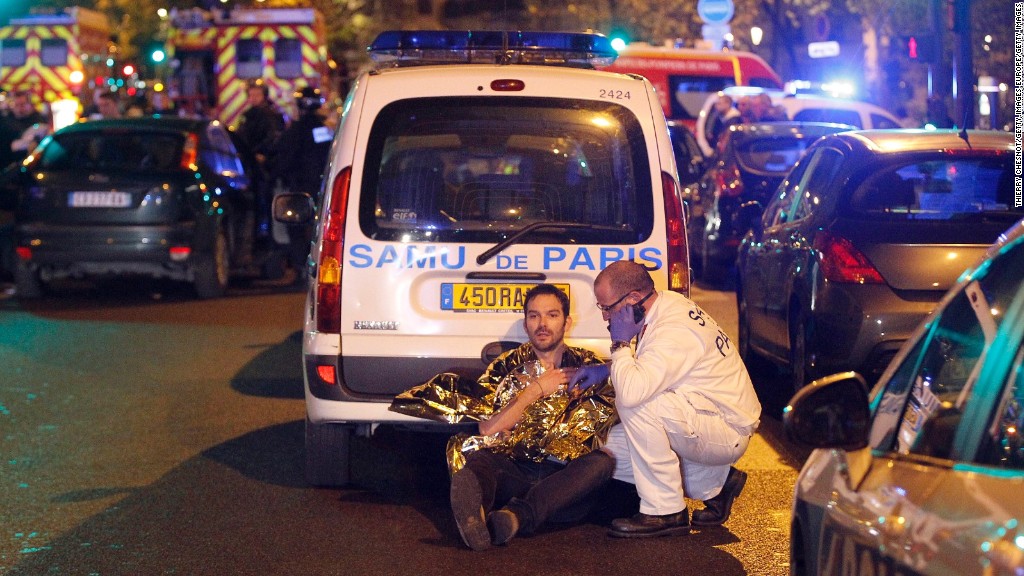 The Trump administration pressed global finance chiefs this weekend on the need to continue working together to combat threats posed by North Korea and Iran and to combat terror financing.
After a two-day G7 summit of finance ministers, U.S. Treasury Secretary Steven Mnuchin said Saturday that significant attention was paid to the issue of how to cut off the flow of money to terrorists.
At times, the terror discussions overtook talk of trade during Mnuchin's conversations with his counterparts at the G7, which represents some of the world's largest economies.
"I would say trade is important, but the biggest focus is working with our partners on terror financing," Mnuchin told reporters traveling with him on a plane returning to Washington.
Mnuchin made those comments before he knew that North Korea had fired a ballistic missile around 5 a.m. Sunday morning Pyongyang time.
A senior Treasury official declined to comment on the latest missile strike.
Related: 'We don't want to be protectionist,' Mnuchin says
Last month, Mnuchin said combating terror financing "is really some of the most important work we have done and has been instrumental to what we're doing in North Korea, in Syria, in Iran and in many parts of the world."
The White House has elevated the fight against terror financing as a top priority for President Trump. The administration has been seeking to exert greater economic and diplomatic pressure to curb threats.
The issue of terror financing was discussed in every bilateral meeting with finance officials from other G7 countries, including Italy, Germany, Canada and Britain.
Related: Careful where you stay in Berlin. Your room may belong to North Korea
Mnuchin "underscored the importance of working together to address the threats posed by North Korea," the Treasury Department said after his meetings with finance chiefs Wolfgang Schaeuble of Germany and Pier Carlo Padoan of Italy.
The senior Treasury official declined to comment on any future planned sanctions on North Korea as a result of those bilateral discussions, but said sanctions are one of many tools the administration could use.
"We are entertaining all the tools in our arsenal ... to try to stop them," said the senior Treasury official.