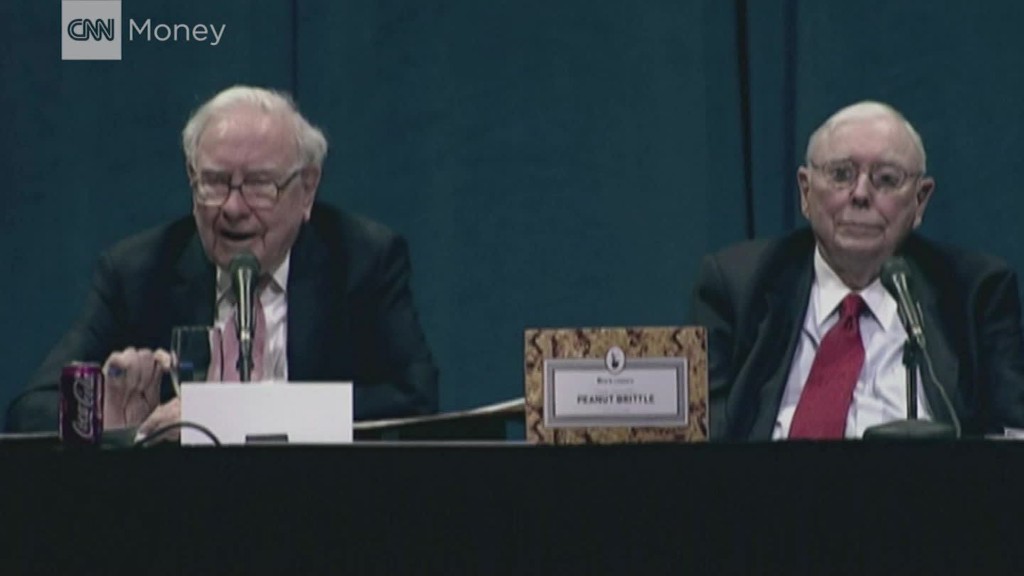 Warren Buffett has dumped all of his Fox News shares.
Berkshire Hathaway (BRKA) sold its stake in parent company 21st Century Fox (FOX) during the first quarter of 2017, according to a company filing.
The billionaire first scooped up the stock at the end of 2014, buying 4.7 million shares that were worth about $161 million at the time. The company last reported that it held 8.9 million shares worth about $250 million.
Related: 'I blew it': Warren Buffett laments missing out on Google
Buffett may have decided to unload Fox for a number of reasons. The company did not immediately respond to a request for comment.
21st Century Fox continues to deal with fallout from multiple sexual harassment scandals that have cost the company about $45 million -- though Buffett's decision to sell came before top star Bill O'Reilly was fired in April.
British regulators could also decide to take 21st Century Fox's handling of sexual harassment allegations into account when deciding whether to approve its purchase of Sky.
There are also growing concerns about how cord-cutting will hit cable news profits. Additionally, Buffett is a longtime Democrat who backed Hillary Clinton, while Fox has firmly aligned itself with President Trump.
Related: Apple is now one of Warren Buffett's top stocks
Buffett made some other major adjustments to his portfolio in the most recent quarter, doubling his investment in Apple (AAPL), even as he unloaded much of his stake in IBM.
He now holds 129 million shares of Apple -- more than twice what the company had at the end of last year.
Buffett recently announced that Berkshire Hathaway had sold about a third of its IBM (IBM) stock. It's the company's largest shareholder.
At Berkshire's annual investor conference, Buffett said that Apple and IBM are two very different companies, since Apple maintains its focus on consumer products.