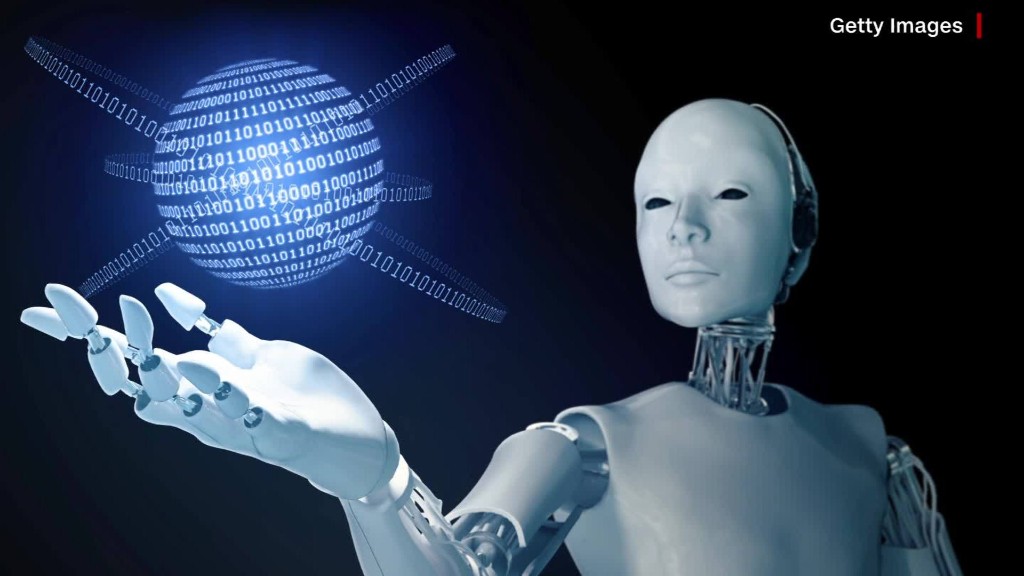 Some worry artificial intelligence will steal human jobs -- but one startup is betting that its AI will actually help you get a job.
San Francisco-based Mya Systems has developed an AI recruiter that can evaluate resumes, schedule and conduct applicant screenings, and even congratulate you on your first day of work.
Short for "my assistant," Mya chats with applicants via computer or smartphone to ask many of the typical questions expected in early job interviews: What's your availability to start work? How does $15 per hour sound? How many years of experience do you have?
"Even when candidates don't get a job, they're excited to hear back at all because they're so used to the black hole of resumes," Mya Systems' founder Eyal Grayevesky told CNNTech.
Related: Samsung just got approval to start testing a self-driving car
In screenshots of simulated job interviews that Mya Systems provided to CNNTech, the word "Bot" appeared next to Mya's name. Otherwise, there was no obvious indication that there wasn't a human messaging back. The experience is similar to a text message conversation.
Applicants chat with Mya, and if she deems them a good fit she'll schedule an in-person interview with the (human) hiring manager. She will also automatically send directions via Google Maps and even offer tips on what to wear.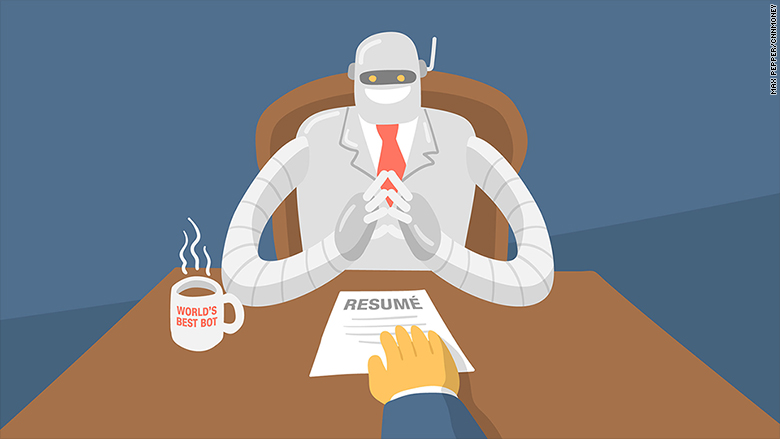 If the applicant isn't a fit for the gig, Mya suggests other jobs to which they might be better suited, based on keywords and zip code.
Mya is cloud-based and integrates directly into a company's applicant-tracking software. Her responses are so realistic that, according to Mya Systems, even when applicants are told they're talking to a bot, 72% of interviewees still thought they were chatting with a human.
"Every employer has a different take. Some want it to be more strict, others want it to be edgy and fun," Grayevsky said. "We can customize that."
Grayevsky said recruiters shouldn't worry about Mya coming for their jobs. By eliminating much of the busy work, the bot helps human resources be more, well, human.
"The human element is so critical," said Grayevsky, whose father spent 40 years in recruiting, and who worked as a technical recruiter himself. "Recruiters are overwhelmed with so much work because they're doing boilerplate tasks."
Related: Inside the not-so-secret society that could launch the next big startup
Mya launched in July 2016 and is already in use at Fortune 500 companies in the retail, banking and consulting sectors. Companies pay based on considerations like number of roles they're hiring for and number of applicants processed.
Grayevsky said three of the five largest U.S. recruiting firms already use the service -- and he recently doubled his workforce to 16 employees to help manage the 1,000 potential customers on the waiting list. The company expects to have processed two million job applicants by the end of the year.
The company also announced $11.4 million in new funding this week.
While Mya is the first AI system on the market to interview job candidates, there are other bots focused on the workplace. EstherBot is a personal resume chatbot, while TARA helps compile teams of workers for projects.
Still, recruiting is an inexact science -- and there's no guarantee that a highly qualified candidate won't slip through the cracks, whether AI or a human is reviewing the resumes. Eventually, Grayevsky hopes to accumulate a data set to improve all aspects of the hiring process. For example, early analysis of Mya's dataset showed candidates who push back on compensation questions during an interview leave jobs more quickly.
Ultimately, Grayevsky has his eye on a larger goal. He wants to eliminate what economists call "frictional unemployment" -- the inefficiency in the economy caused when people are in between jobs.
"We can move the needle on this, and that's what gets us really excited."