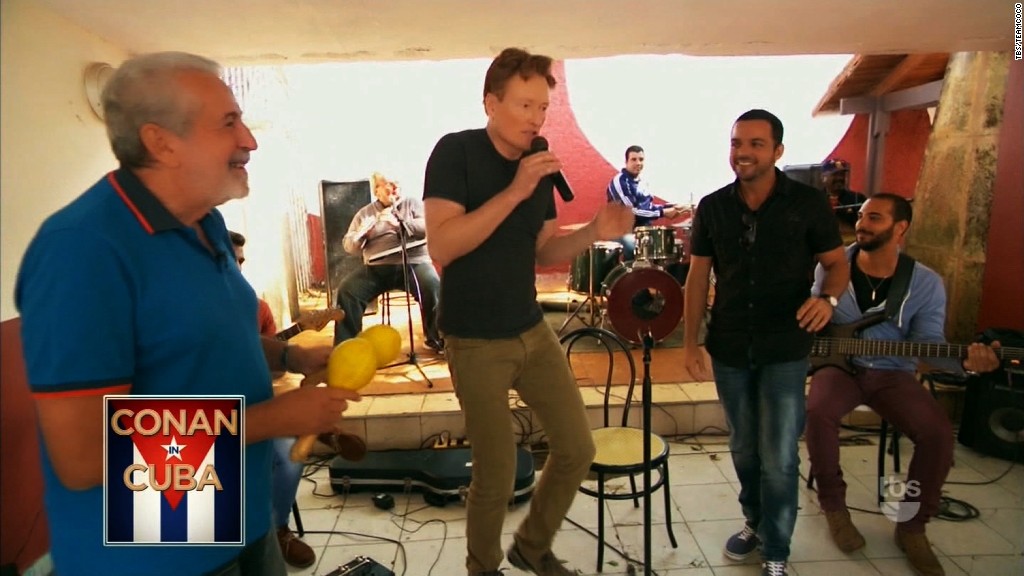 Conan O'Brien is going beyond late night.
He signed a four-year contract extension that will have him cracking jokes on TBS through 2022, the network announced Wednesday.
But the deal does more than extend his nightly show. Late night's longest-tenured host will add digital and branded content, podcasting, mobile gaming, pay TV and even live tours to his repertoire.
"The TV landscape has changed dramatically since I inherited the traditional talk show format in 1993," O'Brien said in a statement. "In the past few years I've stumbled across many new and exciting ways of connecting with my audience, and I'm eager to evolve my show into something leaner, more agile, and more unpredictable. I also want a pony."
While O'Brien's viewership trails his late night rivals, he has made news in recent months by taking his show to exotic locales like Cuba, Mexico, Germany and South Korea.
The contract extension comes a few months after reports that TBS was looking to retool "Conan" by making it weekly rather than nightly, a bid to help O'Brien stand out in a saturated late night marketplace.
Turner Entertainment's chief creative officer, Kevin Reilly, quickly poured cold water on those reports, saying the network had no plans to move "Conan" to a weekly format.
"In addition to Conan's daily responsibilities to his talk show, we continue to have very ambitious plans that will further broaden and evolve our relationship with Conan," Reilly said in a statement at the time.
"Conan" debuted on TBS in 2010 following his short but much talked about stint as host of NBC's "The Tonight Show."
Turner owns both TBS and CNN.