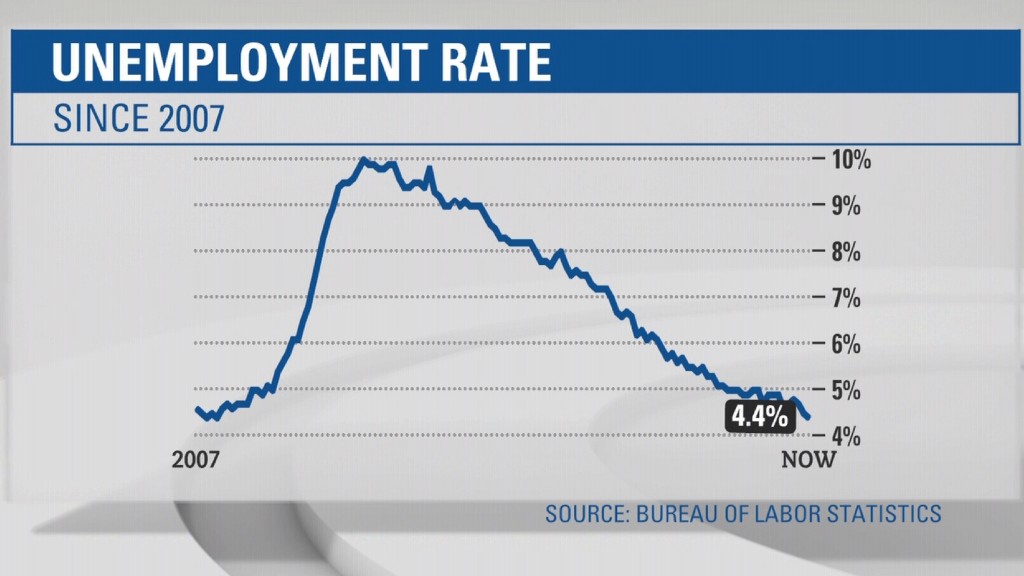 President Trump has often cited a number -- 94 million -- to call out the Americans without a job.
He used it many times during on the campaign trail to cast aspersions on the US economy.
"We must honestly acknowledge the circumstances we inherited. Ninety-four million Americans are out of the labor force," Trump told Congress in an address earlier this year.
Economists at the Atlanta Federal Reserve, who updated their research Wednesday, agree with the number. However, their research shows that the reason 94 million Americans aren't working is mostly because they are either retired, disabled, in school or taking care of a loved one.
Here's the break down of the "working" American population for the first three months of 2017.
All Americans 16 years old and up: 254 million
Americans in the labor force with a job: 151.6 million
Americans in the labor force without a job: 7.8 million
That leaves about 94.6 million Americans not in the labor force. But a lot of them are not working for understandable reasons.
44.1 million are retired.
15.3 million are disabled.
14.7 million are in college or job training.
12.9 million are taking care of a family member.
So, of the 94.6 million Americans not working, 86.8 million are retired, disabled, taking care of a loved one, or in school.
That leaves 7.6 million people - what about them?
5.7 million Americans have looked for a job in the past year OR want a job but have given up searching for over a year.
1.9 million Americans are in the shadows. We don't know why they are not in the work force.