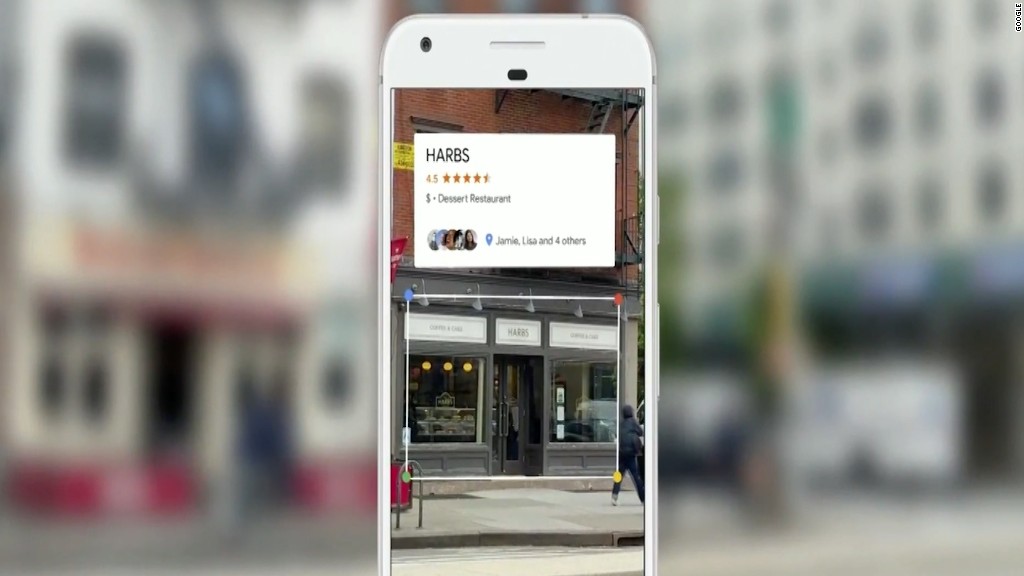 A trio of new Google Photos features are a gift for anyone drowning in too many photos with no time to share them.
Google Photos is getting new sharing and printing powers, in the biggest upgrade to the photo-storing service since it launched two years ago.
Now you can order printed books of photos, automatically share some or all photos with a significant other, and get automated suggestions about what to share and with whom based on clues like location and face detection.
The new suggested sharing and linked libraries features started rolling out globally Wednesday, June 28.
Launched in 2015, Google (GOOG) Photos has been a standout hit for the company. More than 500 million people use Google Photos every month and they're backing up 1.2 billion photos a day, according to Aravind Krishnaswamy, Google Photos' head of engineering.
The service offers unlimited storage for compressed photos, with a paid option for full-size files. That means people don't have to worry about choosing which images to keep or delete -- a nearly impossible task in the age of constant smartphone photography.
Related: Google wants to turn your old photos into digital prints
To make those massive libraries manageable, it's focused on features that automate the organization and creation work. The three newest features tackle sharing.
Shared libraries: The new shared libraries feature allows you to connect your account with one other person so they can see your photos as soon as you upload them. You can choose to automatically share everything or only photos of specific people, like your kids. If you'd like to keep parts of your past private, you can choose to share photos taken after a certain date.
Sharing powered by facial recognition: A new Sharing section will automatically create a collection of photos, say from a weekend camping trip, and suggest people to share them with based on facial recognition. They can add their own pictures from the same event to the album.
Printing: Finally, there's an option to print books. You can manually choose photos for a hardcover or softcover book, or pick an existing album and let Google's algorithms choose the best photos. Later this year, Google will start suggesting books automatically based on events like a recent vacation, or themes like a collection of a kids drawings.
Integrations for printed photo products have been sorely missing from Google Photos. The customizable books, which cost $9.99 and up, are a start --- but there's still no way to order individual prints directly from the service.
Google Lens: Google's new Lens feature will also make an appearance in Google Photos later this year. Lens uses image recognition to detect objects like the flower or restaurant in an image and show relevant information.
All of the newly announced features build on the machine learning features at the core of Google Photos. The company is careful to avoid terms that might scare people off -- like "facial recognition" -- but scanning your photos and recognizing people, landmarks and objects are all based machine learning.
Announced at Google's I/O developer conference in 2015, Google Photos was a fresh start for the company after the downfall of Google Plus. That social network focused heavily on photos, but its public-first approach was off-putting for many people who were worried about privacy.
Google Photos reused the impressive photo technology it had both developed internally and acquired with companies like Snapseed and Nik Software. It also absorbed Picasa, a standalone photo manager Google bought in 2004, and its users.
All the new features will be coming to the web, Android and iOS versions of Google Photos over the next week, except for album printing which is available on the U.S. web version immediately.
Updated June 28 with launch and availability.