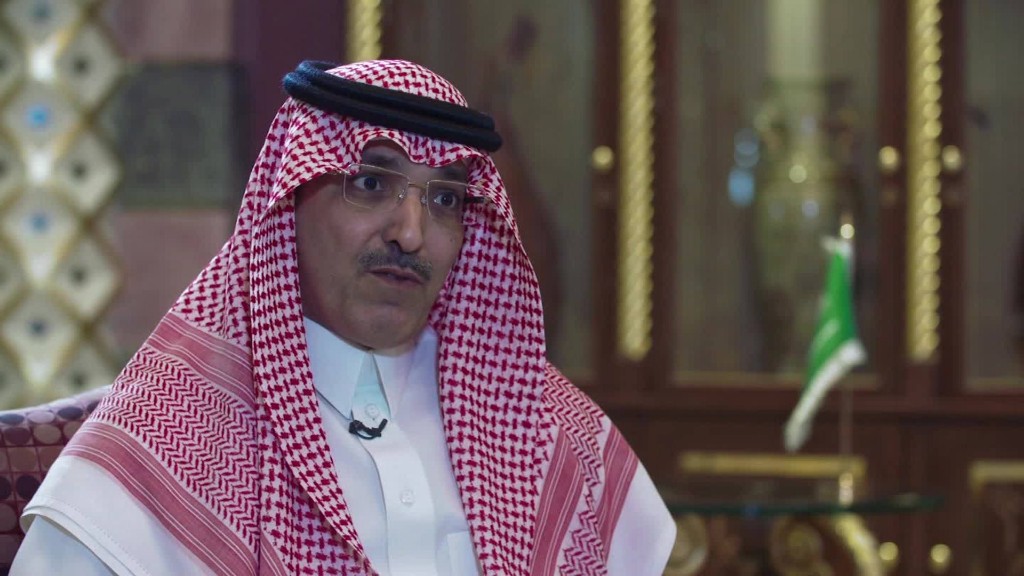 For decades, OPEC's sway on oil prices was unparalleled.
But the cartel's immense influence has been dealt a huge blow by the dramatic boom in US shale.
"Saudi Arabia and OPEC are no longer in control," Douglas Rachlin, managing director at Neuberger Berman's Rachlin Group, said on Wednesday at the SALT Conference in Las Vegas.
The emergence of US shale as a key global player that can pump even during low oil prices means OPEC can no longer "manipulate prices," Rachlin said. "The shale revolution has changed a lot of things."
In a display of how much the pendulum has swung, OPEC sent a plea to the US earlier this month to stop pumping so much oil. The plea came after a flood of supply from US shale producers, especially in the Permian Basin of Texas and New Mexico, threw a wrench in OPEC's ability to stabilize oil prices.
"The reality is that the US is now...the swing producer," Michael Hintze, the billionaire founder of hedge fund CQS, said at SALT.
Related: OPEC tried and failed to kill this US shale driller
Hintze pointed to the prolific production out of the Permian Basin, which benefits from unique geology that allows multiple layers of rock to be fracked at the same time. The Permian has also capitalized on technological advances that makes it cheaper to drill for oil.
In recent days, OPEC has sought to calm nervous investors. Saudi Arabia and Russia sent oil prices rising after pledging to do "whatever it takes" to support markets, including an extension of production cuts until March 2018.
Still, Hintze said Saudi Arabia "cannot be the swing producer any longer because of its fiscal situation." The country has sought to break its dependence on the oil industry by launching Vision 2030, an ambitious program to reduce the country's dependence on oil and diversify its economy.
"Hopefully by 2030, I wouldn't care if the oil price is zero," Saudi finance minister Mohammed Al Jadaan told CNNMoney's John Defterios this week.
"The reality is who is left and who can push the global production curve around? It's the US," said Hintze.
Related: OPEC to US: Please don't pump so much
Another factor that the oil industry has going for it is President Trump.
"The administration has been incredibly supportive," Rachlin said, pointing to former ExxonMobil CEO Rex Tillerson becoming secretary of state and former Texas governor Rick Perry becoming energy secretary.
"We have friends in high places today. I feel really good," Rachlin said.
However, Rachlin acknowledged that Trump's recent troubles could change the political environment.
"If this administration doesn't turn out too well, we may be facing Elizabeth Warren, and then I think there'll be a lot of problems for a lot of people," he said.