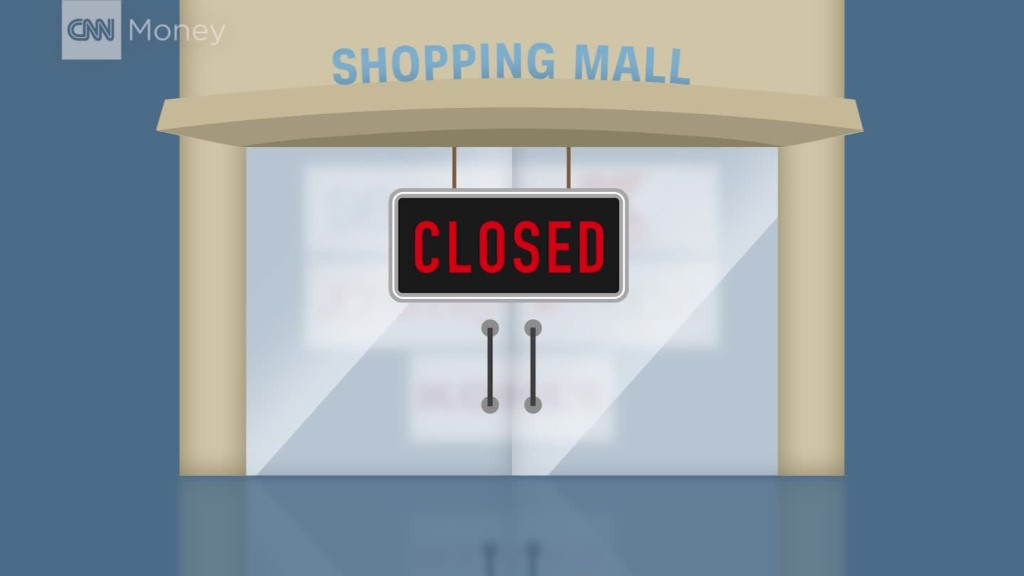 The latest earnings and forecasts from most big American retailers could be summed up with a variety of negative adjectives. Underwhelming. Dismal. Bleak.
Then there's Walmart.
The Arkansas-based home of the yellow smiley face reported profits that topped forecasts and an increase in same-store sales (which measures how well stores open at least a year are doing) that was also better than expected.
But the biggest story out of Walmart's results is just how strong the company's e-commerce division is doing. Digital sales in the US were up a whopping 63% from a year ago.
Walmart (WMT) has acquired several online retail startups in the past year, including the unicorn Jet.com and specialty retailers Moosejaw, ModCloth and ShoeBuy.
Related: Department stores have lost more jobs than coal mines
Meanwhile, competitors like Target (TGT) and department stores Macy's (M), Kohl's (KSS), JCPenney (JCP) and Sears (SHLD) are still trying to figure out how to stop the bleeding in their physical locations and build a decent digital offering.
But Walmart is thriving -- and it's gunning for Amazon (AMZN).
"We're transforming to become more of a digital enterprise," said Walmart CEO Doug McMillon in a recorded call for investors.
Walmart has recognized that it must become a bigger player online and on people's phones if it is going to be able to compete effectively against e-commerce king Amazon.
Walmart's overall sales growth is a bit sluggish, rising just 1.4% from a year ago. Walmart isn't abandoning its brick-and-mortar stores obviously. But the company is heavily promoting the fact that it offers consumers more convenience and options.
"We're moving faster to combine our digital and physical assets to make shopping easier and more enjoyable for customers," McMillon said.
Even Amazon realizes that a mix of bricks and clicks is a good strategy -- especially in more densely populated, urban areas and college towns. Amazon has started to open more physical stores in big cities and on university campuses.
Related: Retail train wreck continues as sales plunge at Macy's and other big chains
Walmart is also looking to boost its international presence, especially in China.
The company has recently partnered with and invested in two top online retailers in China, Alibaba rival JD.com (JD) and grocer New Dada, in order to boost its sales in that key market.
Alibaba (BABA) reported earnings on Thursday too, but profits missed forecasts and the stock fell 4% as a result.
But investors clearly liked what they heard from Walmart.
Shares of Walmart rose 2% in early trading Thursday on the news, adding to the stock's already impressive year-to-date rally. Walmart is up 11% so far in 2017 while the S&P Retail ETF (XRT), which includes many struggling chains, is down 7%.
Walmart is still trailing Amazon on Wall Street though. Shares of Amazon have soared more than 25% this year.