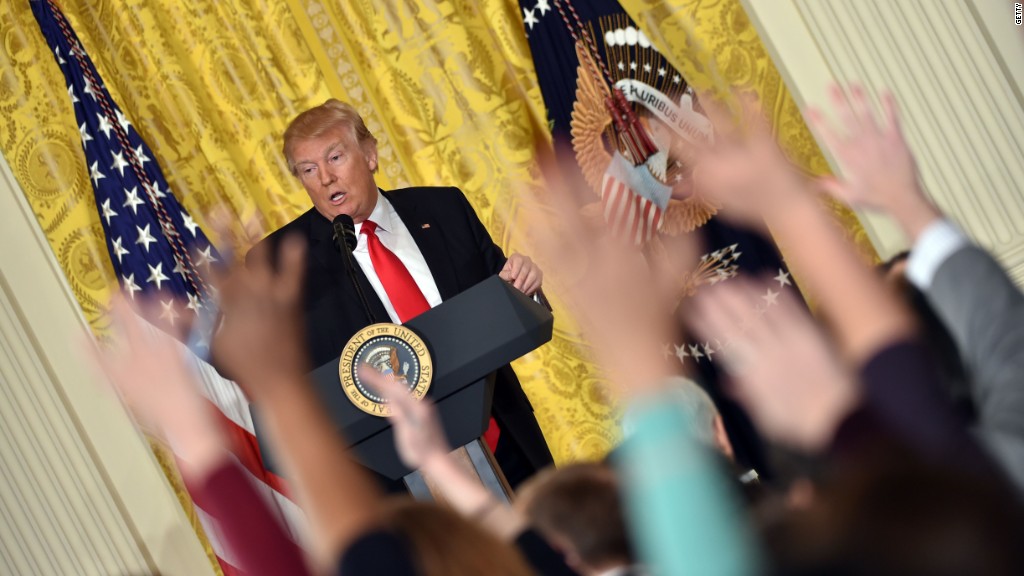 President Donald Trump is once again practically live-tweeting "Fox & Friends."
The tweeter-in-chief echoed the show's complaint about a supposed double standard on Twitter Thursday morning. The hosts were discussing the appointment of Robert Mueller as a special counsel to look into Russia's alleged interference in the 2016 election and any collusion with Trump's campaign.
"With all of the illegal acts that took place in the Clinton campaign & Obama Administration, there was never a special councel (sic) appointed!" he tweeted early Thursday.
"This is the single greatest witch hunt of a politician in American history!" he said in a follow-up tweet.
After Mueller's appointment Wednesday evening, the White House issued a statement quoting Trump as saying "a thorough investigation will confirm what we already know -- there was no collusion between my campaign and any foreign entity. I look forward to this matter concluding quickly."
Trump's tweets Thursday came after the same basic argument was made on Fox News' "Fox & Friends" morning show, which the president is known to watch. His frequently echos the arguments made on the show in his tweets shortly after they air.
Related: Mueller appointed as special counsel in Russia probe
"Where were the Democrats and the mainstream media when we had fast and furious, or the IRS scandal? Or Benghazi? Or Hillary Clinton's email?" TheBlaze's Lawrence Jones said on the show shortly before Trump's tweet. "There were no calls for impeachment, there were no investigations. This is why I said Republicans should have held their ground."
Republicans in Congress actually conducted numerous investigations of the issues cited by Jones.